Everyone wants to think more creatively, but it's not something you can do overnight. However, there are a number of exercises you can do to try and stimulate your lateral thinking and your creative instincts when you're trying to generate ideas. These are just a few of the things that I do when I'm struggling to come up with an idea for design projects and in my day job.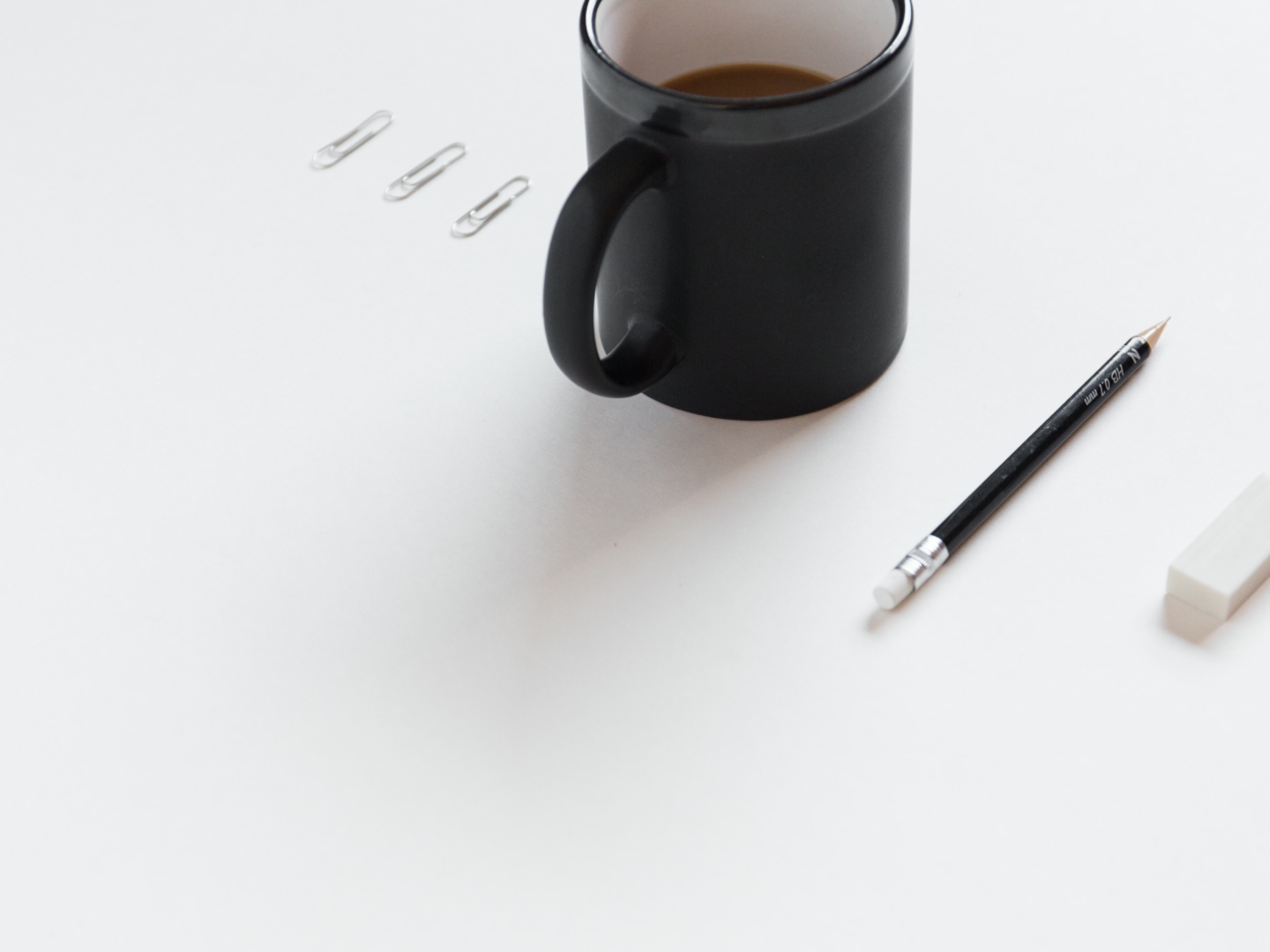 DESCRIBE WHATEVER YOU'RE WORKING ON ALOUD, WITHOUT USING THE LETTER E.
Either explain the problem you're working on or describe the product you're designing without using the letter e to yourself, or to someone else who's around you. In doing this you not only have to be able to summarise and clarify your thoughts to be able to put together an explanation, you also have to do it using different words, which can help you reframe your thinking and lead to some new ideas. It's also just a silly challenge.
PUT YOUR WORK IN A BOX.
This might sound counter to the idea of thinking outside of the box, but sometimes a blank page can just be too intimidating, and by putting some constraints on your project you can come up with ideas more easily. Create some arbitrary constraints of size, or shape, or use, or audience, or really anything, on whatever you're working on and then try and work to those standards. Even if what you come up with isn't the final idea, having a starting idea to work from should help get the ball rolling.
TRY SOME OF THESE QUESTIONS, TO GET YOUR LATERAL THINKING GOING.
Lateral thinking problems have been proven to help you think creatively. There are loads out there on the web that you can try for free to strengthen your creative thinking muscles.
TEST SOME RANDOM COMBINATIONS.
There are no truly new ideas. Creativity is all about creating connections between things that other people might not have seen or thought of before. To get your connection juices flowing try and create connections between whatever you're working on and something completely unrelated. What is similar about the two things? What could they do together? How can you link them?
DO SOMETHING ELSE.
Taking a step away from a problem can help you get a fresh perspective and sort out any existing thoughts. Personally, I like to do something physical like baking, because it engages completely different bits of my brain and allows me to subconsciously ruminate as I make something really delicious.
IMAGINE THE THING YOU'RE WORKING ON DOESN'T EXIST, WHAT'S THE PROBLEM?
One of my favourite quotes is Henry Ford on his invention of the car: "If I had asked my customers what they wanted they would have said a faster horse". The solution to just making faster horses is to think about the problem rather than the product, what are you trying to do? If nothing already existed how would you fill the gap?
PRETEND TO BE SOMEONE ELSE.
Imagine you're your grandma or your nephew or Beyoncé what would they think of what you're working on? How would they use it? How would they solve the problem? Getting out of your own head not only helps you try and think about a problem differently it can also be a great tool for seeing whether or not your product will cater to its audience. If you're not very good at pretending, and even if you are, actually call or speak to someone else about the problem too for exactly the same reasons.
WRITE DOWN, OR MIND MAP, ABSOLUTELY EVERYTHING YOU KNOW OR THINK ABOUT THE SUBJECT.
When you're generating ideas, sometimes it's about quantity over quality. You've got to go through a few, or five-hundred, bad ideas before you can get to a good one sometimes so why not get started by just writing down everything you can think of. If you're lucky something will jump out at you or start forming as you go. If you're not, you can refine down everything you've written to pull out the key elements of the work that you want to focus on.