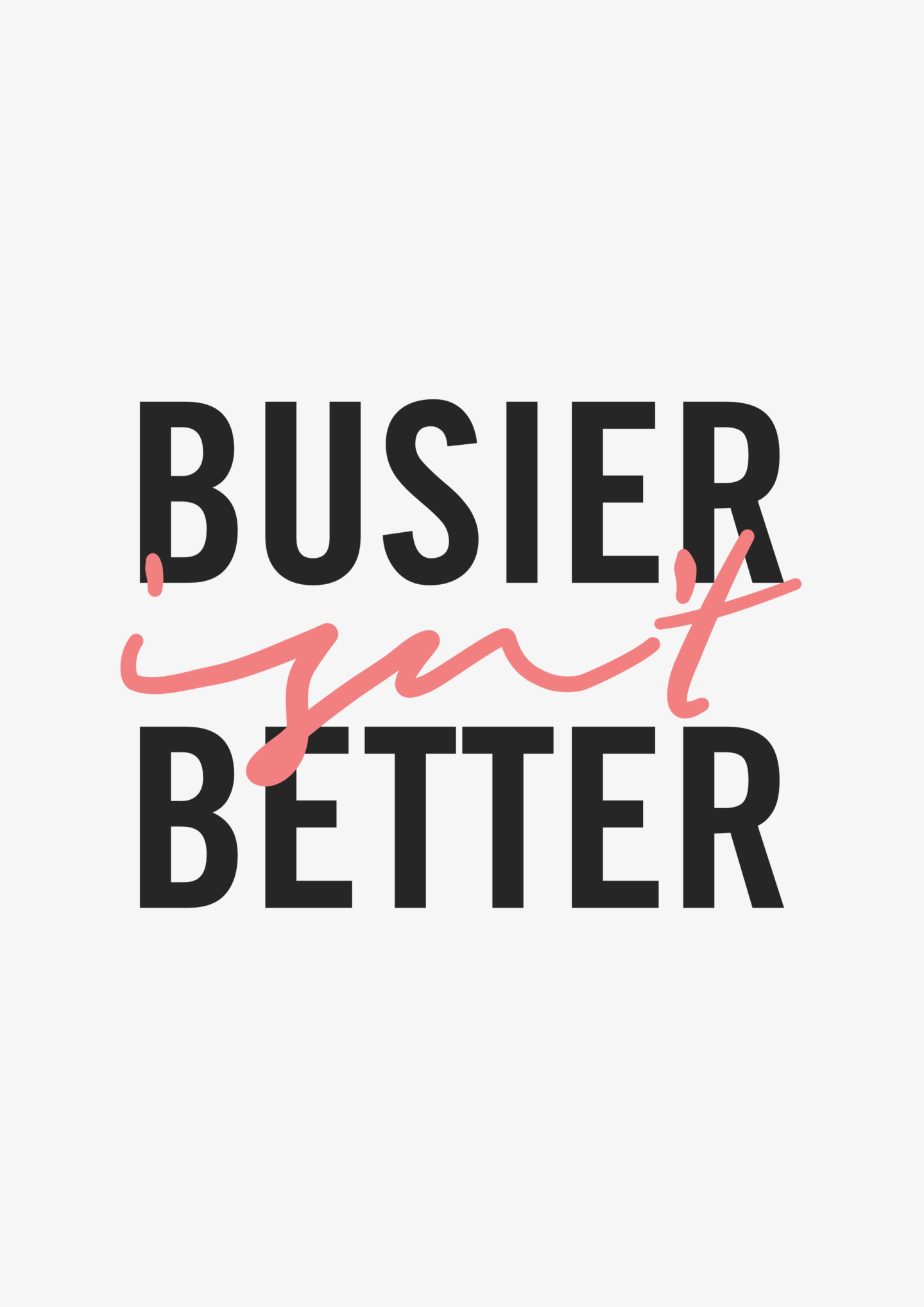 On the phone the other day I found myself answering the question "how are you?" with, now customary, "I'm alright but I'm just so busy, I have so much to do all the time". I am always busy. I don't stop. I genuinely can't remember the last time I didn't have something to be working on. In fact, I started this blog in part because I worried I might not have enough to do.
Being busy, and complaining about being busy, seems to be a central element of the modern condition. In a day and age where we all have to be actively getting better all of the time, to be hustling to get ahead, being busy is a badge of honour.
We're all meant to not only be working hard, and partying (reading brunching) hard, we're also meant to devote time to meditation, to fitness, to social causes, to being well read, to making health foods, to watching every new Netflix show, to looking good, to being the perfect young professional who simultaneously stays on top of all of those things whilst appearing not to care too hard about any of them. We all realise that aim is completely paradoxical in nature and impossible to achieve, but it doesn't stop us working, from trying to get a little bit closer.
I'm not saying there's anything wrong with that. I think it's human nature to want to be better, to improve.
I'm also not saying there's anything wrong with the fact that we've become a generation of side hustlers. It seems like everyone has a side gig right now. In London, part of that need for a side gig is financial. But in part, we've become side hustlers because we were told we could do anything when we were growing up and we believed it, and even though we might now know it isn't wholly true and that some of us really do need to do those office jobs we swore weren't for us, we still want to believe a little bit. So we keep that dream alive by creating a side hustle that gives us hope that we might one day get there, that however unlikely we might just make our pipe dreams a reality. There's nothing wrong with that. In fact, there's a whole lot right with that. If you want something, I really do believe you should work for it.
But the other side to working for our side dreams, for working on our quest to reach the lofty standards society has set, is that we're working to keep ourselves busy. I realised when I was on that phone call that being "just so busy" had become my identity. I realised that I hadn't stopped, I hadn't allowed myself to stop because I'm scared of what happens when I do. Who am I if I'm not working on the glimmer of a hope that I might get to be a designer? Who am I if I'm not constantly doing something? I'm still scared to stop. I'm not sure I want to know what the answer is.
Perhaps it's wishful thinking, but I don't think I'm the only one out there who's keeping busy because they're afraid to stop.
Normally in these posts, I try to share something to help fight the negative feeling I've described, to help me, well us, feel a little better. Doing that here would, first of all, feel a little ironic; setting a worksheet to help stop work just doesn't seem right. But I also don't know what to do about it other than stop, and right now I'm not sure that I can. I mean I physically can, no one dies if I stop blogging, if I take a week off meal prepping, off trying so hard. But I don't know if I can bring myself to do it. So, this time all I've put together is this image, which you can print or use as a desktop as a reminder, just as I am, that you can and should take a break, that you don't have to be so busy.