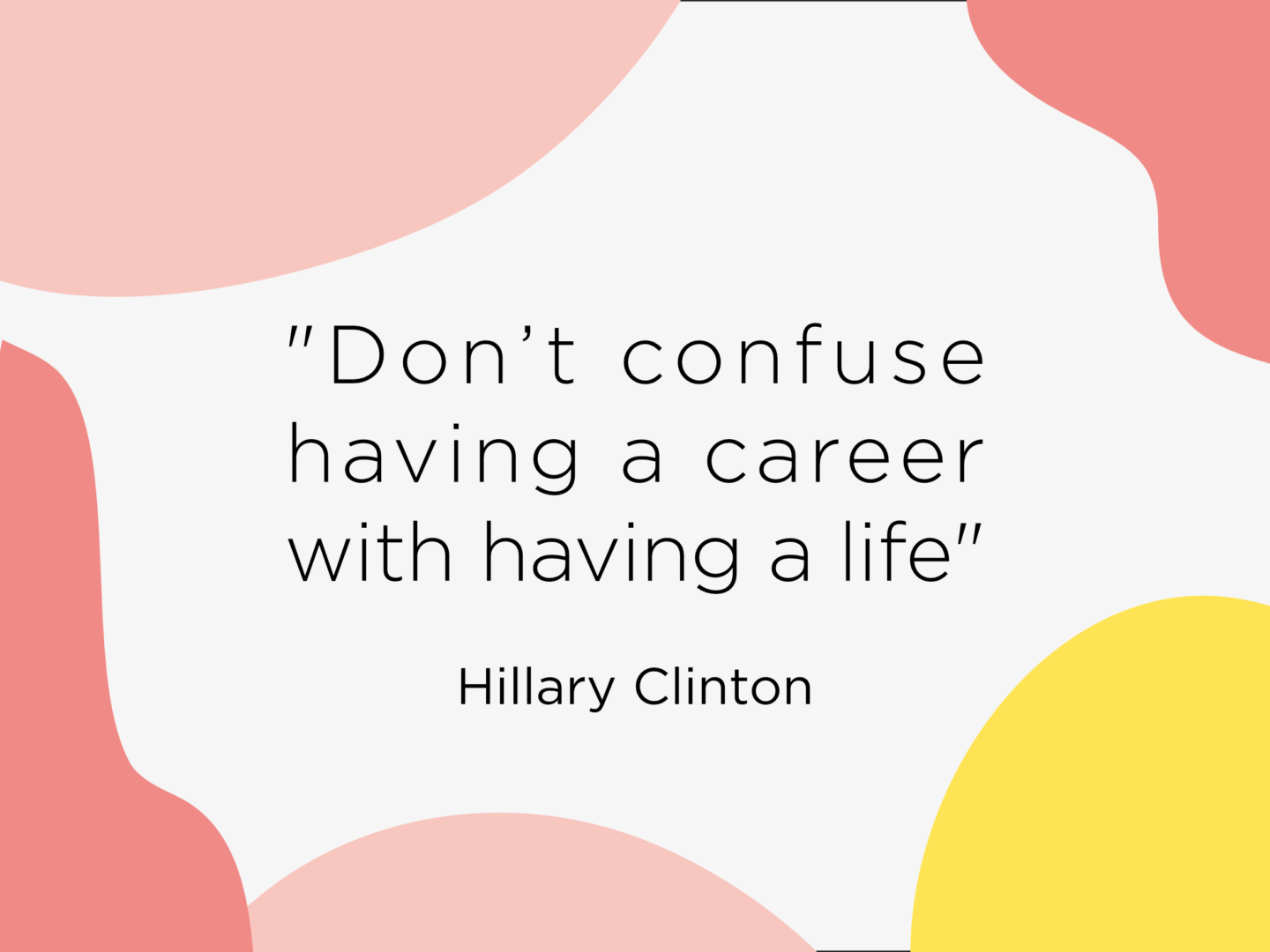 Your 9-5 doesn't have to be your creative passion.
I'm serious. Your 9-5 doesn't have to be your creative passion for you to be a creative person. It doesn't.
I listen to a lot of creative podcasts, read a lot of blogs by creative people, and scroll through more creative content than is healthy. Everything I see seems to encourage the idea that you should be turning your creative passion into a job.
Please don't get me wrong, I'm all for people monetising their passions, being creative, and just generally doing more of what makes them happy. But I do have a problem with the idea that it's what you should be doing. That it's the way you prove you're serious about creating. That it's necessary to show you're committed and courageous. That it's the way.
I have a problem with it because it's not true and because it left me feeling really awful about myself.
I spend my 9-5 in an office, doing really engaging and interesting work. That means that I, like many people out there, work on my creative projects in my own time. My blog and my design work are side projects that happen on evenings and weekends. While I make a little bit of money through my design, it isn't, and might not ever be, my full-time job, and I'm certainly not in a position to be able to do a similar role inside a company. My creative passion isn't my job.
But that doesn't devalue what I do. It doesn't mean I'm nor creative. It doesn't mean I'm not committed.
There are so many reasons I, and so many other people, have jobs that don't involve our favourite creative pursuits, that don't mean we're running scared. We might like the stability they offer. We might be making sure we're ready to take a creative leap. We might be gaining skills and contacts and experience. We might need their financial security. We might love the office environment. We might find inspiration in doing something completely different and being surrounded by people who are outside of our creative spheres. We just might love them too.
Yes, taking that leap to make your creative passion your full-time job is incredible and brave and something you should do if you want to. But don't feel like you have to, or like if you're not doing it right now or even planning on doing it that what you make is worth any less.
This one is for me as much as it is for anyone out there reading this one. However, creativity is a part of your life enjoy it and value it.
I think too often we define ourselves by our work titles rather than our values and our passions and who we actually are, which means that if you don't have a creative title it can feel like you're not actually a proper creative person. Whatever that means. So many people feel scared to define themselves as creative because their creativity comes in the form of a hobby or a side project.
"I paint but I'm not a painter." "I design but I'm not a designer." "I make badass creative projects and write about them but I'm not a creative."
Do any of those seem familiar to you? Well, I've got news for you, if you're creating and making and it brings you joy, you are a creative person.
Be inspired by the all the podcasts and the blogs and the creative content out there that pushes you to be more creative. But please don't feel pressured to need a creative job title or a creative lifestyle as defined by someone else.
As long as you're making time for your passions where you can and when you want to, then you're already there. Prioritise creativity in a lifestyle that suits you and you're doing it already. Keep pushing yourself to be and do better, but make sure it really is you pushing not some idea of what you should be doing.
Enjoy where you're at. Whether you're happy with your work situation or you're on your way to making a change. Revel in the moment you have and the balance you currently have. Then get creative with it.