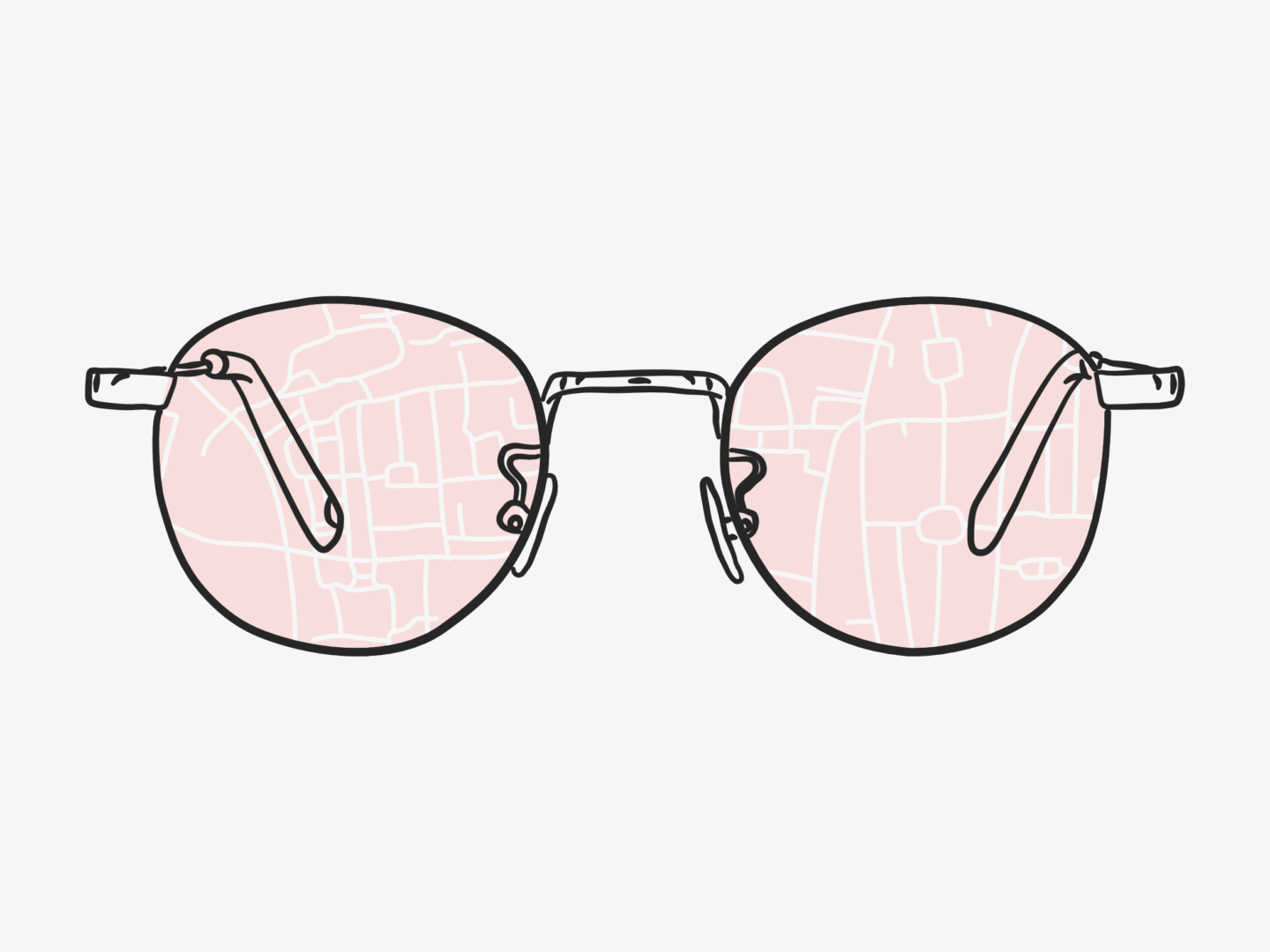 I'm so excited to share this design story with you, it's just a little bit special. I've wanted to do a design story on my glasses from the very start of this series. They're the biggest design statement I make every day. But I wasn't sure how to do them justice. After some thought, I decided to reach out to the guys at Cubitts to see if they wouldn't mind helping me out. Being as lovely as they are, they kindly agreed to help so this design story features an interview with the people who were actually involved.
Before we get into the interview let's start at the very beginning as we always do in these design stories.
The first eyeglasses were probably invented in 1285, in Italy, by Salvino D'Armate. He shared his invention with Allesandro della Spina, an Italian monk, who made it public and is sometimes also credited with inventing eyeglasses. These first glasses were designed to help long-sightedness. By the 14th century, dedicated Venetian craftsmen were making glasses for sale. These "disks for the eyes" apparently got the name lenses because their round convex shape reminded people of a lentil.
It wasn't until 1451, almost 200 years after the first spectacles had been made, that glasses for near-sightedness were invented by German philosopher and theologian Nicholas of Cusa. One of the most important contributions to eyeglasses were the invention of side or temple pieces that rest over the ear which were introduced by Benjamin Franklin and first advertised in 1728. Nearly 60 years later, in 1784, Franklin also created the first bifocals.
Vision-correcting eyeglasses were darkened and they were introduced into Italy via the Chinese in around 1430. These lenses were darkened for vision purposes, rather than to protect from bright light. The sunglasses we know became popular in the early 20th century around the same time as the rise of Hollywood, as stars used them to protect their eyes from the bright stage lights. Sam Foster is credited with popularising them in 1929, mass producing tinted lenses for the first time.
Perhaps the most important modern refinements of those originals designs include the invention of unbreakable lenses in 1955 and the development of plastic lenses in 1971.
Styles and fashions changed have changed over the years, from scissor glasses to cat eye frames, and the materials used to make glasses have been optimised. But they have, in effect, stayed very similar. While my Cubitts Bingfield glasses are a lot sturdier, lighter, and, may I say, stylish than those Benjamin Franklin was making, you can definitely see the resemblance.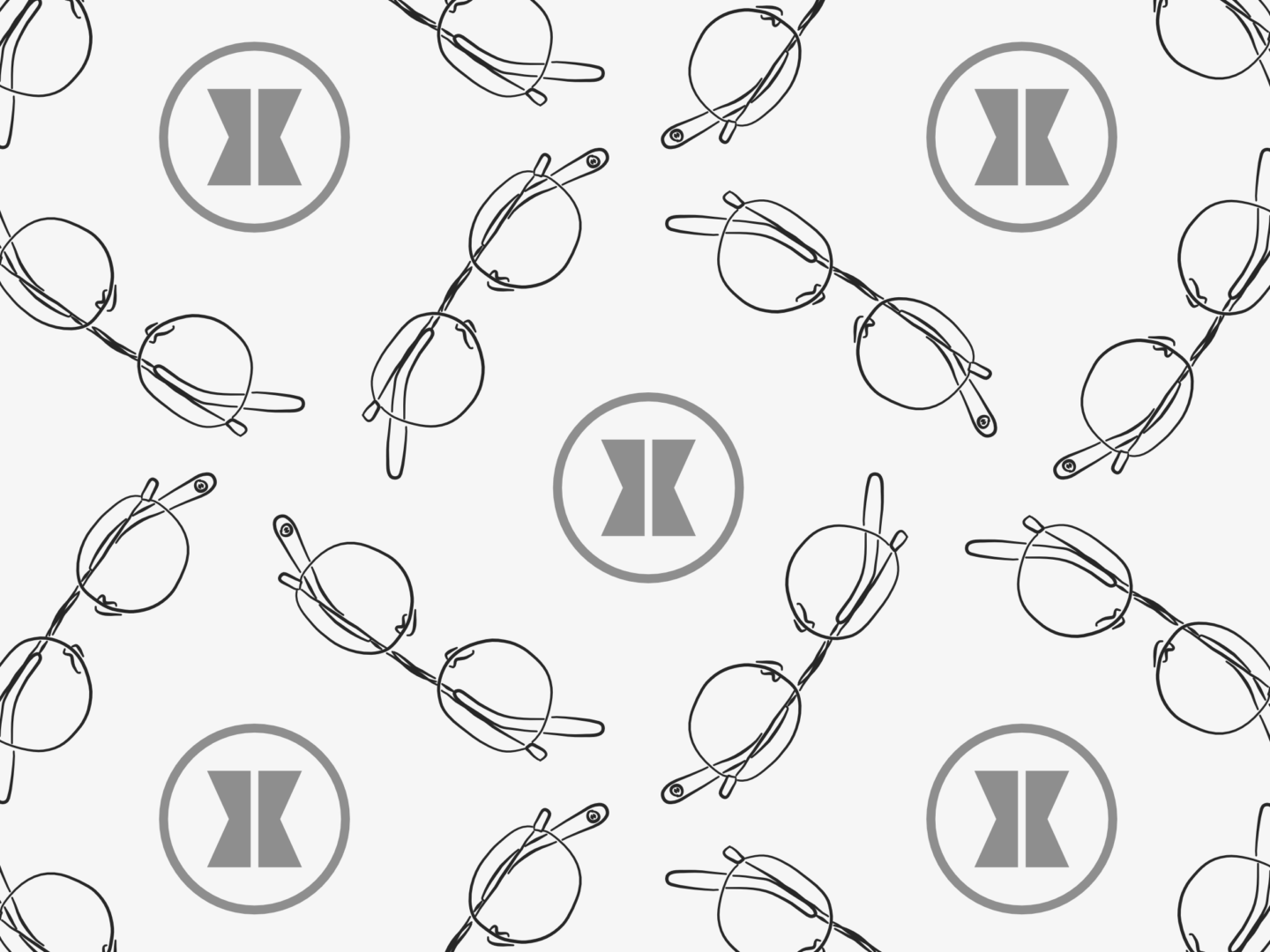 The shape of the Bingfield is pretty classic and was super popular in the 90s, what made you decide now was the right time to bring it back? And what touches have you added to make it more modern?
We launched in 2013 with a range of 8 styles, all of which were purely acetate. At that time round frames were just starting to become more popular. We designed a number of metal frames to add to the collection, and Bingfield was the first one we launched. We've added custom titanium nose pads, and tweaked the lens shape a little. But otherwise, the design and construction is very traditional.
Do all of your designs begin with a sketch? Could you talk me through the process from the first spark of an idea to the finished article being on someone's face?
We start with a sketch, which becomes a technical drawing. We 3D print and laser cut prototypes, and produce a sample. We make tweaks to this and produce further samples. Once we're happy this product is then put into production.
Is it just one person who makes a pair of glasses from start to finish, or is it collaborative and mix of skills?
If it's a bespoke piece the frame is made by one person. If it's a frame in full production then many people are involved, each focussing on a very specific job.
In a lot of the design stories I've researched the process of creating is very iterative, is that true for spectacle design too?
This can change a lot depending on the complexity of design.
How do you go about finding the right materials? For example, why are the nosepads on the Bingfield made of titanium?
We sample materials from many different suppliers until we find what we're happy with. We're looking for the best quality material we can find, to produce a beautiful product that is also affordable. The titanium nose pads are lightweight, and look better than chunky silicone. When using metal there's lots of other things to consider, like nickel content which can cause allergic reactions etc
I know that the Bingfield is named after Bingfield Street in King's Cross, what made link the glasses and that street?
We name all of our frames after Streets around the King's Cross area, where the company is from.
I bought my glasses online, and went through the home trial process. Was there a design process involved in how you created your service as well as your glasses? How did you make it so that the process of buying your glasses is just a pleasurable as wearing them?
It's just about making it as simple and easy as possible. Removing unnecessary fuss, and making every step run smoothly. There's lots of design to this process. Whether it be the structure of the store, or the checkout on the website. It's all designed to make to process enjoyable.
Your glasses come beautifully packaged and you've got a whole array of accessories and artist designed cloths, why are these little details so important? And do you have a favourite cloth design?
The accessories are all included to serve a functional purpose. They are not there for the sake of it. But with the cloth in particular we had an opportunity to work with artists to make something more interesting. The first cloth we ever made was a scene scape of King's Cross. Lucy Dalzell took a building from each of the streets we'd named frames after and created a beautiful design. It's still my favourite one.