Some days you just feel like this furry fella, and why shouldn't you naps truly are the best. But sometimes you have to work through the urge to nap and the desire just not to do anything and get your shit done. There's no magic cure to feeling unmotivated if there was I would be stocking up, but there definitely are things you can do to get back in the groove depending on why you're feeling unmotivated.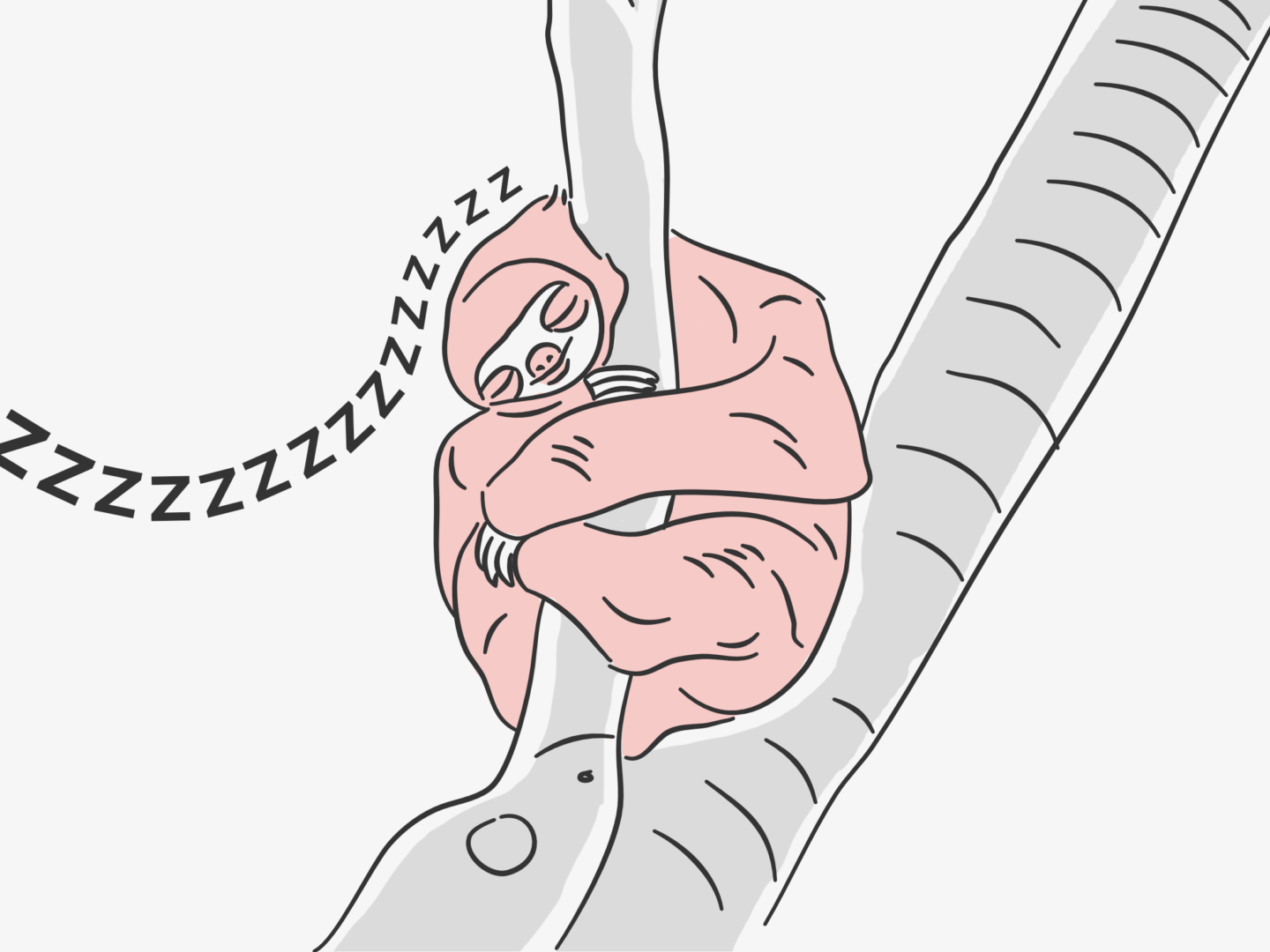 SHORT TERM:
YOU'RE HAVING AN UNPRODUCTIVE DAY/HALF DAY
YOU'VE BEEN LOOKING AT YOUR SCREEN TOO LONG
Screen fatigue is a real thing. As someone who works 8 hours a day in an office then goes home to look at a screen some more. If your eyes are dry, you've got a headache, or you're just struggling to focus step away from the screen. Every hour or so when I'm in the office I try to get up and go for a walk (read tea break) just to get away from my laptop. I don't take my phone with me on lunch breaks and just read or chat to colleagues. You would be amazed at how refreshed you can feel after a screen break.
YOU'VE BEEN DOING THE SAME TASK ALL DAY
The classic symptom of this one is the nagging little voice who keeps saying "I don't want to do this anymore". If you're bored with doing one long task, step away from what you're doing and pick a little task off your to do list and go and do that instead. Doing this not only gives you a break it also gives you that little dopamine hit of finishing something which you can end up longing for if you're working on something big. If you really have to finish that one thing, try doing it in a new location or in a different way. If you've been typing at your desk, try handwriting the next paragraph or two at the kitchen table. If you've been working on the same graphic for ages, pick a different section or work on it upside down! Just give yourself a change.
YOU DON'T KNOW WHERE TO START
It's hard to be productive or motivated if you don't know what you're doing. Taking the time to put together a plan for what you're going to do, with clear goals and manageable stages can really help motivate you because you can put yourself on a track to success.
YOU HAVE TO DO LIST OVERWHELM
Have you ever felt like you're just too busy to do anything and then ended up doing nothing but panicking about how much you have to do? That's a feeling I like to call to do list overwhelm, and it usually comes from trying to cram more into a day than is physically possible. The first step to beating to do list overwhelm is going through your list and getting rid of anything that isn't actually a priority, you've got to be ruthless. Then break down the items you have left into little chunks that way each one feels like something you can do easily.
YOU'RE JUST TIRED
If you're falling asleep at your desk, get cosy somewhere else and just take that nap. Sometimes you do just need a nap.
LONG TERM:
YOU'RE HAVING AN UNPRODUCTIVE FORTNIGHT OR YOU'RE ALWAYS FEELING UNMOTIVATED
YOU DON'T HAVE A PURPOSE
I don't know about anyone else but for me to really engaged with a piece of work I have to know why I'm doing it. It needs to have a purpose. Have a think about the task you're avoiding, why do you need to do it? What is the outcome going to be once you've done it? Does it fit into a bigger scheme of work, will it help people, will it allow you to do something else, will you learn from it? When you know why you're doing something and what you're going to get back from doing it, it's so much easier to motivate yourself to do it.
YOU'VE DECIDED IT'S GOING TO SUCK
I am so guilty of this one. Sometimes I just decide something is going to be rubbish, or that I'm not going to have a good day. That can be a random decision or it can be based on "I didn't have a good day yesterday so I won't today either" or "I'm bored and grumpy and I just don't want to do anything". I guess just thinking more positively would be the answer, but honestly, I have no idea how that works – if someone can tell me how to flip my emotions just because I want to please please let me know. Instead what I would suggest is bribing yourself a little bit to get going. If you write that presentation you can go outside for lunch. If you sort out your invoices you can get into your pyjamas early. When you've decided something is going to suck, you have to start before you can realise that it doesn't suck and I am fickle and easily bribed by naps, tea, and the promise of a square of a Ritter sport bar.
IT ISN'T FOR YOU
If you feel unmotivated every day when you go to work or go to chip away at a project at some point you have to decide if it's something you actually want to carry on with. Being chronically unmotivated can be a symptom of something bigger so it's worth taking the time to work out why it is you're motivated and whether you're happy with where you're at.