A little while ago, in fact just after I published my post about reaching out, I got an email from the lovely Shanelle Chua asking if I would be interested in collaborating on some work. Naturally, I said yes. Shannelle's lettering work is absolutely gorgeous and I love having the opportunity to work with other creative people and really push myself and my work.
After a bit of discussion, we decided to make some desktop backgrounds based on words from some of our favourite poets and combine my love of portraits and Shannelle's love of lettering to create something really beautiful to share with you all.
Both of the backgrounds we created are below, along with a few words on why we chose the lines we did – hope you like them!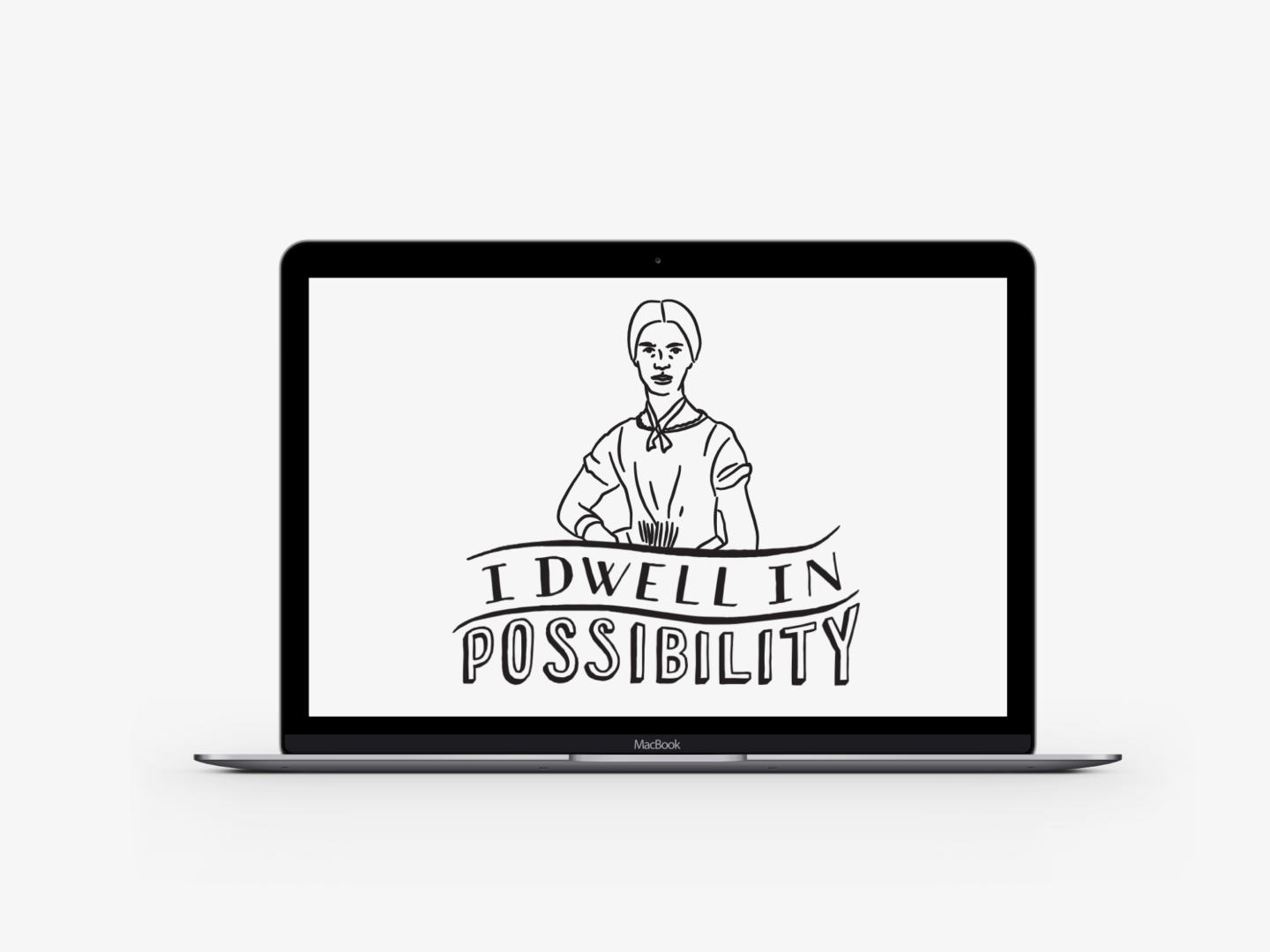 EMILY DICKINSON, I DWELL IN POSSIBILITY – Shannelle's pick
Emily Dickinson was how I got into poetry. They were able to convey so much in so little, and I loved that. She also was the first person to make me realize that I didn't need to seek approval from other people at a time when I needed it the most. At this stage in my life, though, I'm keeping this one close because it's an accurate representation of my life right now, as a college student.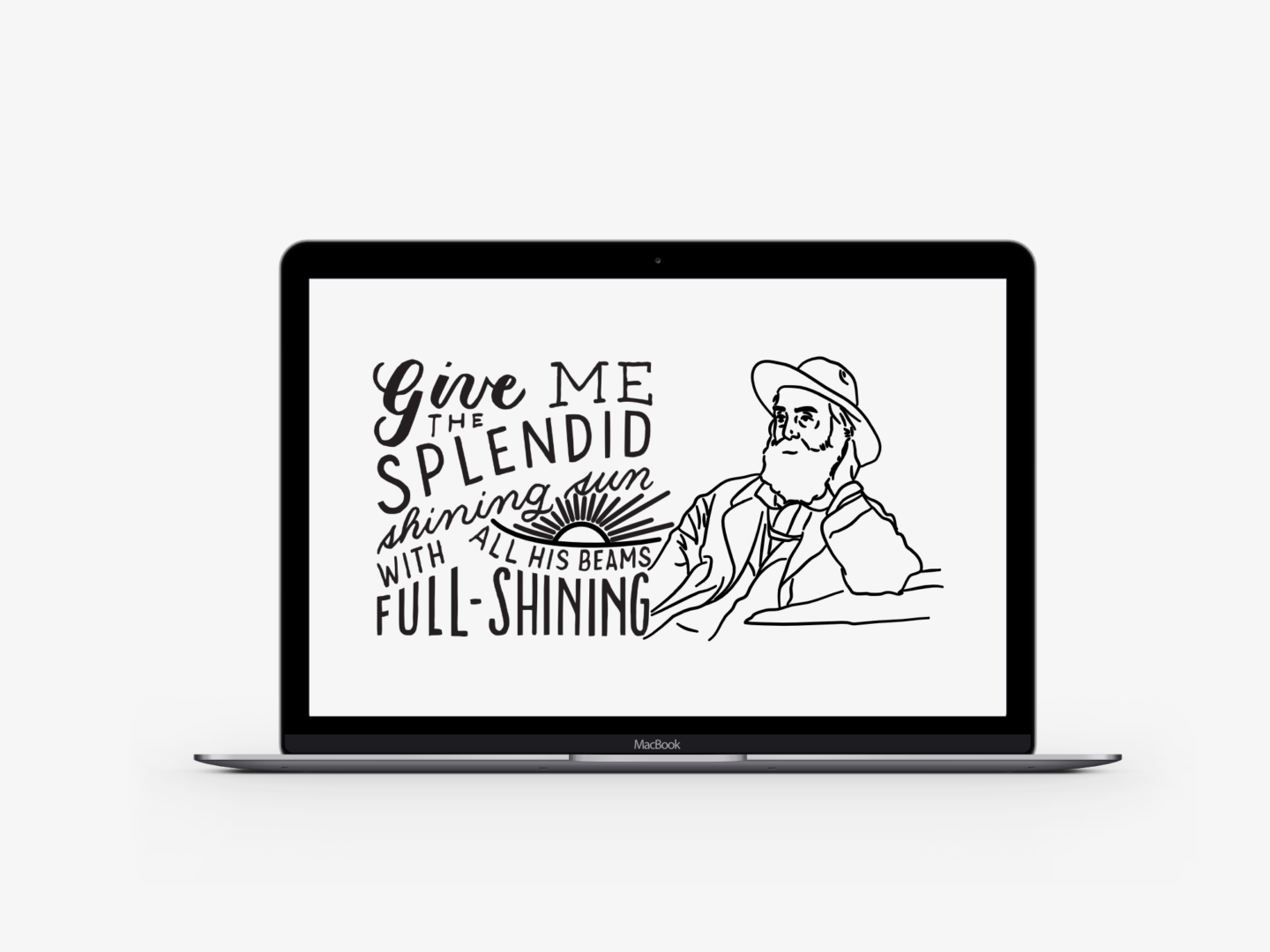 WALT WHITMAN, LEAVES OF GRASS – my pick
Despite having studied English literature for quite a while, I only recently got around to reading Walt Whitman's Leaves of Grass. Rather than reading it all in one go, it's something I've dipped in and out of, but one section I've come back to time and time again is "Give me the splendid sun" from Drum-Taps. I love its repetitive refrain. I love the real sense of yearning it creates. I love how Whitman captures the beauty and fleshy vivacity of nature. I love that it sums up pretty much exactly how I feel living in London, wanting to escape and just have fresh air. Whenever I want to run away to the Lake District this is a passage I love to come back to because it brings that longing to life and because it makes me a feel a little less alone in my desire to just lie down on some grass and look up at the sun.
If you're not already, please go follow Shannelle over on Instagram too, she's ace and posts so many positive messages!