You might not know that one of my big, pipe-dream goals for the future is to write and illustrate a book. I made my first one when I was 16 for a class, about a Llama who lost her Mamma and I loved it. It's still at my home in York, and I like to flick through it when I go back.
Now I'm a little ways away from being able to have a published illustrated book, but there's nothing to say I can't make my own. So, in a now age old tradition I decided to self-publish and start small by making my very first zine.
And where better to start than with something I love?
An Ode to Tea is all about why tea is so much more than just a drink, it's a comforting hand, it's a ritual, it's a moment of understanding. Tea can be everything and I think it's so easy to forget how much can be wrapped up in a simple cuppa, and that's the story I wanted to tell.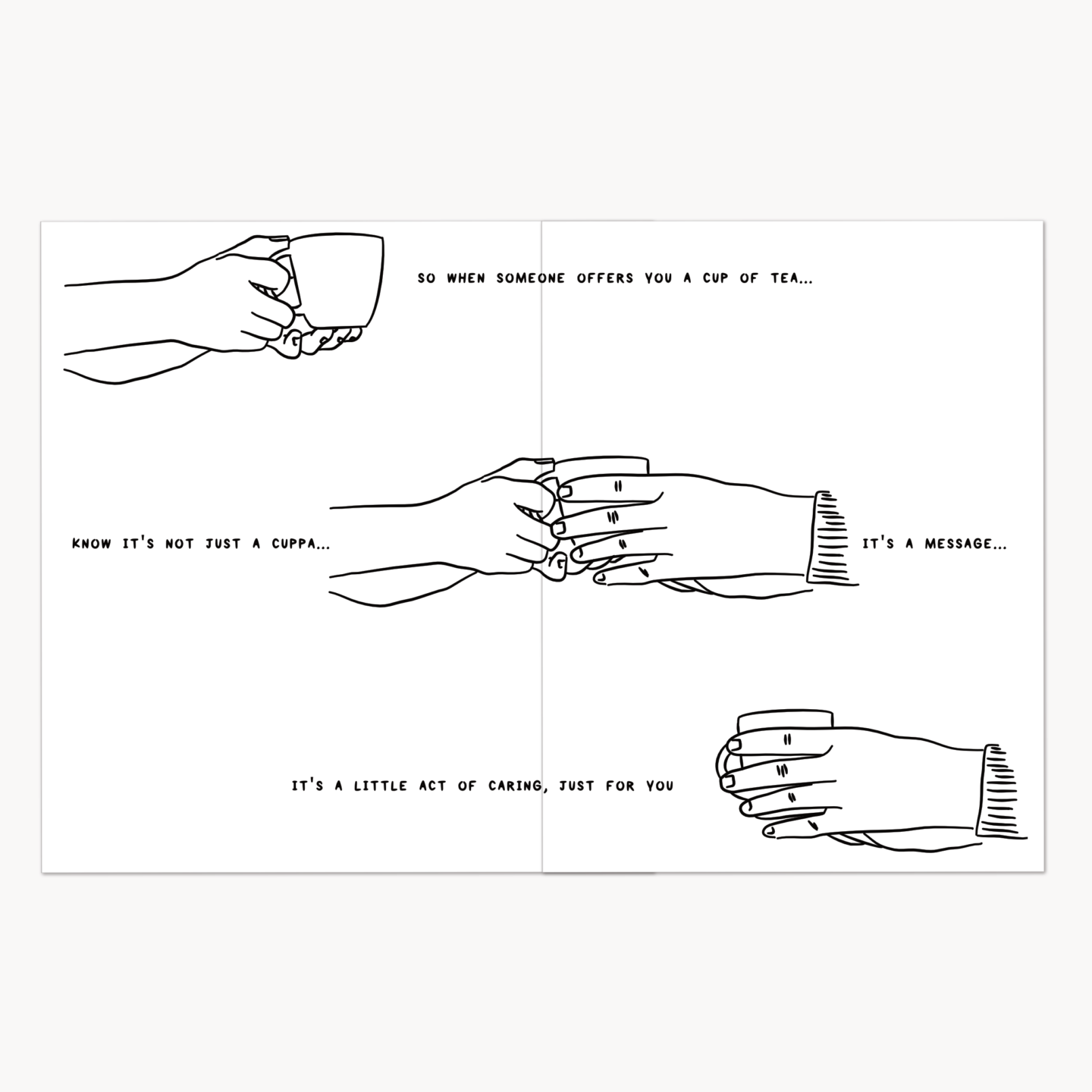 Actually putting the zine together was a lot of fun. It started, of course, with me making a cup of tea. Then I mind-mapped everything I love about tea. There was a lot. Then I made an attempt at some story boards, so I could try and stitch all of those separate ideas together into some form of a narrative. Then I drank some more tea and got on with the illustrations.
When it comes to creative work I'm usually someone who just dives straight in and tries things out. I don't have a lot of patience for planning in the way that I do with other kinds of work. I just want to make. That's what I did when making the zine. So there were a lot of images and bits of text I scrapped in the end because they didn't work. But making all of those failed attempts is what informed the finished product and I think it's so much the better for it.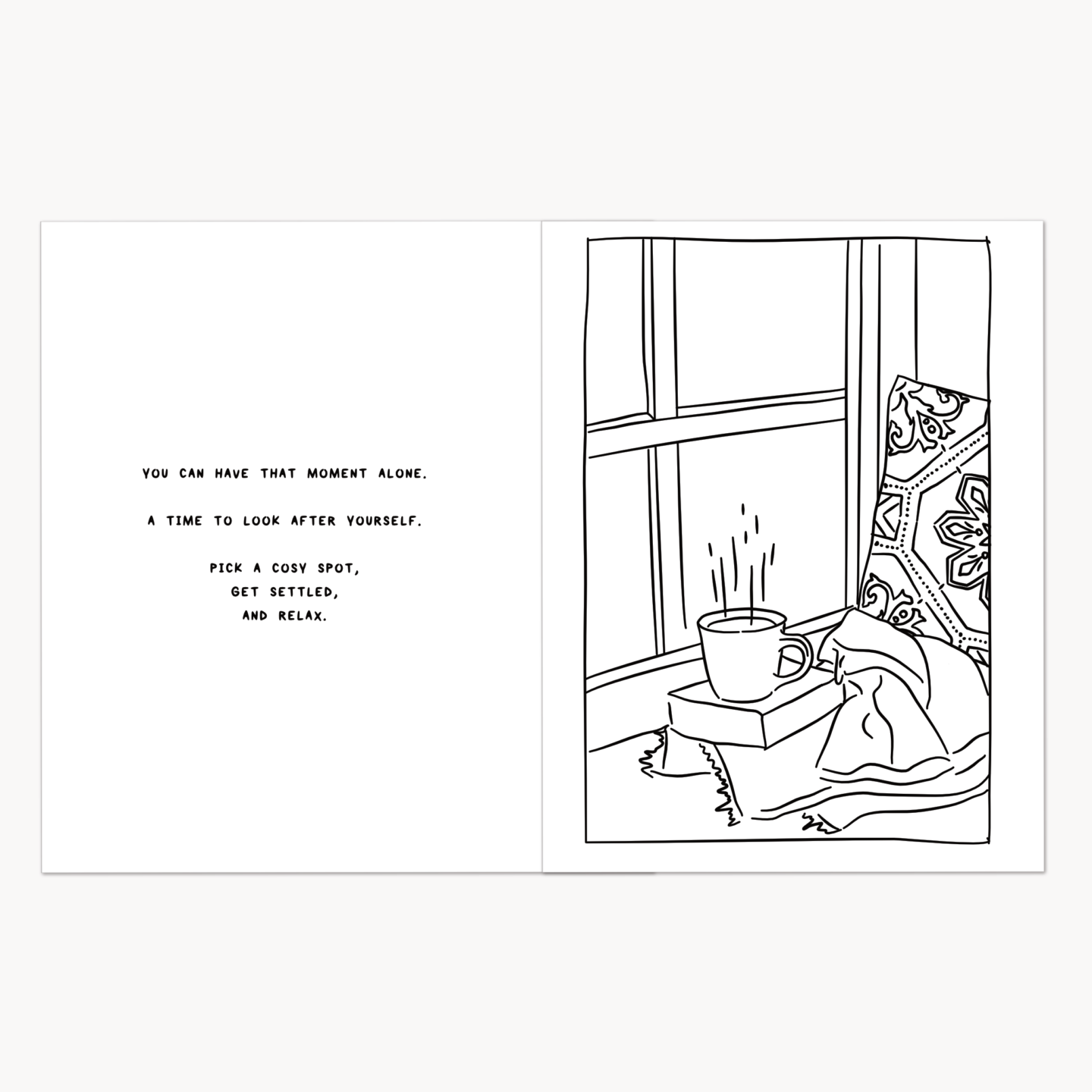 It took a lot longer than I thought to be ready to print properly – I did print a few drafts to see how it would look, but the final one took a few weeks in the end. But the moment when I saw all of those pages churning through the printer I felt like I had joined a special club. It felt like I had joined a union of self-publishers. Is that weird?
As fun as mass producing your illustrations is, I really wanted the zine to still feel personal. That's why each on is assembled, signed and finished by hand, so you know each one has really come from me.
You can buy my zine on its own or in a bumper par-tea (I know I'm hilarious) bag, which includes the zine, postcard, a greeting card, and an exclusive sheet of biscuit-y stickers for just £6. That's the same as a tea and a slice of cake, and a bit of a bargain if you ask me.