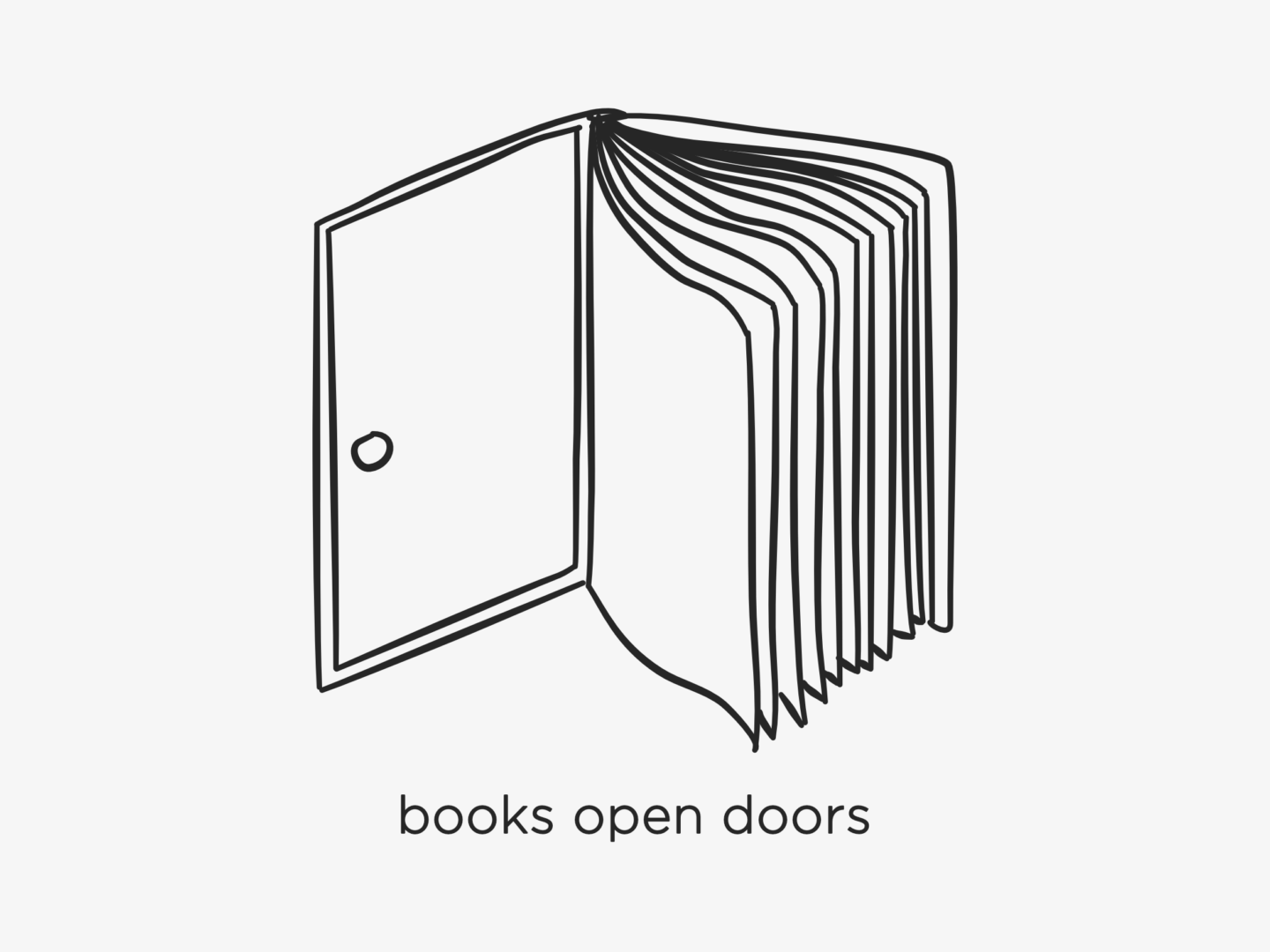 Two of the things I love the most are books and creative thinking, so it should come as no surprise that very few things (bar puppy kisses and ice cream) make me happier than when the two are combined. There are so many great books out there on creativity, that are guaranteed to leave you feeling inspired and more confident in your ability to make things. Here are just 5 of my favourites. All of them are gorgeous. All of them are really fun reads. All of them are worth reading, rereading, and treasuring.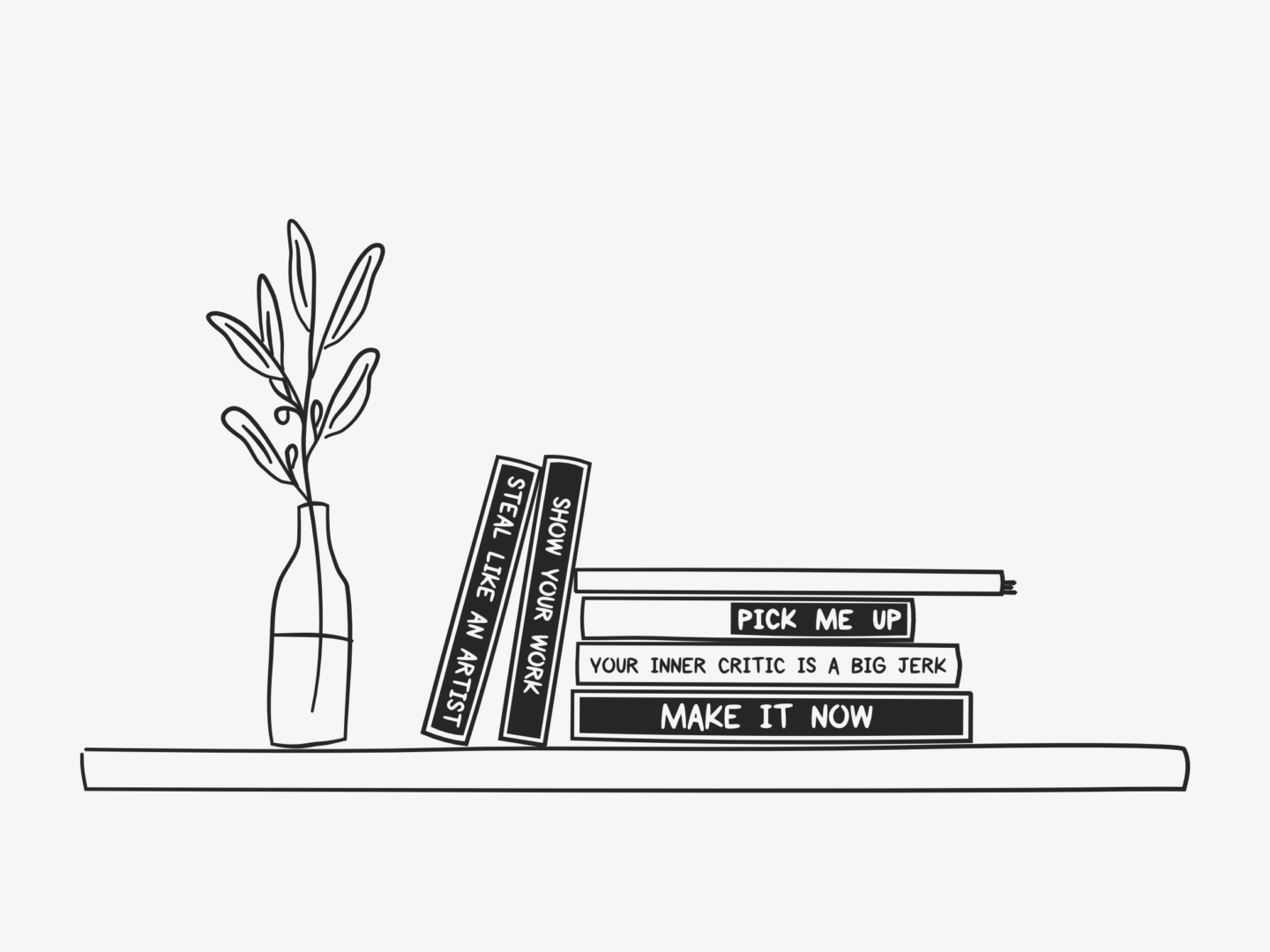 STEAL LIKE AN ARTIST & SHOW YOUR WORK, by AUSTIN KLEON
These are two of my favourite books, perhaps ever. They're (big) pocket sized guides that I come back to again and again and again. They're the books I wish I had written. I love everything about them from Austin's easy tone, to the digestible sections, to the practical advice, to the illustrations, to the uplifted feeling I always have after reading them. They're really easy just to dip into if you're having a low day, or are looking for a little nudge in a creative direction. These books aren't just for "artists" they're for anyone wanting to be a bit more creative, which I think deep down is everyone. So, if you haven't read them yet get on it, or, if you have, now is the perfect time to pick them back up and refresh your memory.
YOUR INNER CRITIC IS A BIG JERK, by DANIELLE KRYSA
I only picked this one up recently but I loved it, and I think if you enjoy(ed) Steal Like An Artist you'll like it too. It's part pep talk, part practical guide to getting over yourself and creating, and it's great. Danielle is a wonderful writer, but what I loved most about it is the insights and snippets she's drawn from other artists talking about their fears/their inner critics being big jerks. The pages on sketchbooks really helped me get over one of my big creative anxieties. It also has one of my favourite covers. I don't know what it is about Martina Rich's painting of a donkey, but I love it. It's worth noting her illustrations are dotted through the book too and really add to the fun of the reading experience.
MAKE IT NOW!, by ANTHONY BURRILL
Graphic design genius Anthony Burrill describes his own book as "some approaches for thinking, communicating and creativity. An upbeat guide that anyone can use to help with the big and small challenges we face every day" and I couldn't say it any better. The book is filled with Burrill's bold typographic designs which can't help but to act as a kick up the butt when you're lacking motivation. Unfortunately, I am still yet to own a copy of it (I just drool over the one at work) but it would make the perfect desk companion, both aesthetically and inspirationally.
PICK ME UP, by ADAM JK
Adam JK is one of my favourite artists/biggest inspirations, so it should come as no surprise that Pick Me Up is on this list. Generally I don't like books I have to fill in (it's something about the paper I think) but I absolutely love this. It really makes you think about the things that are holding you back then helps you cut ties with them so you can move forward. It's light hearted but also helpful, and damn fun to doodle in. Adam is also about to publish Things Are What You Make of Them, which I am sure as soon as I read it will be on this list too. As you wait for a copy check out his articles in Design*Sponge to get a flavour of the kind of delights, warm fuzzies, oh yeah I needed to hear thats, and me toos, you're in for.
YOUR OWN SKETCHBOOK/NOTEBOOK, by YOU
This might seem like a cop out. It might seem like I couldn't think of 5 titles. But it isn't, check that double whammy at number 1. If you're in need of inspiration steal like an artist from past you. Flicking through old work, especially old rough work offers you the opportunity to revisit ideas from the past and try to rework them. It can also be a great way to remind yourself of your own abilities, growth, and the things that have inspired you before. So, don't forget your own books when you're on the hunt for printed motivation!