I feel like we've all experienced digital overwhelm at some point. It's that feeling where you have so many screens, so much information, so many little buzzing sounds going on around you, you just don't know what to do with yourself. You're burned out from processing images and text and video. You're stressed. You're anxious. You're experiencing digital overwhelm.
It's something I've been feeling a lot recently, so I'm making a conscious effort to avoid digital overwhelm, and this is the advice I'm following.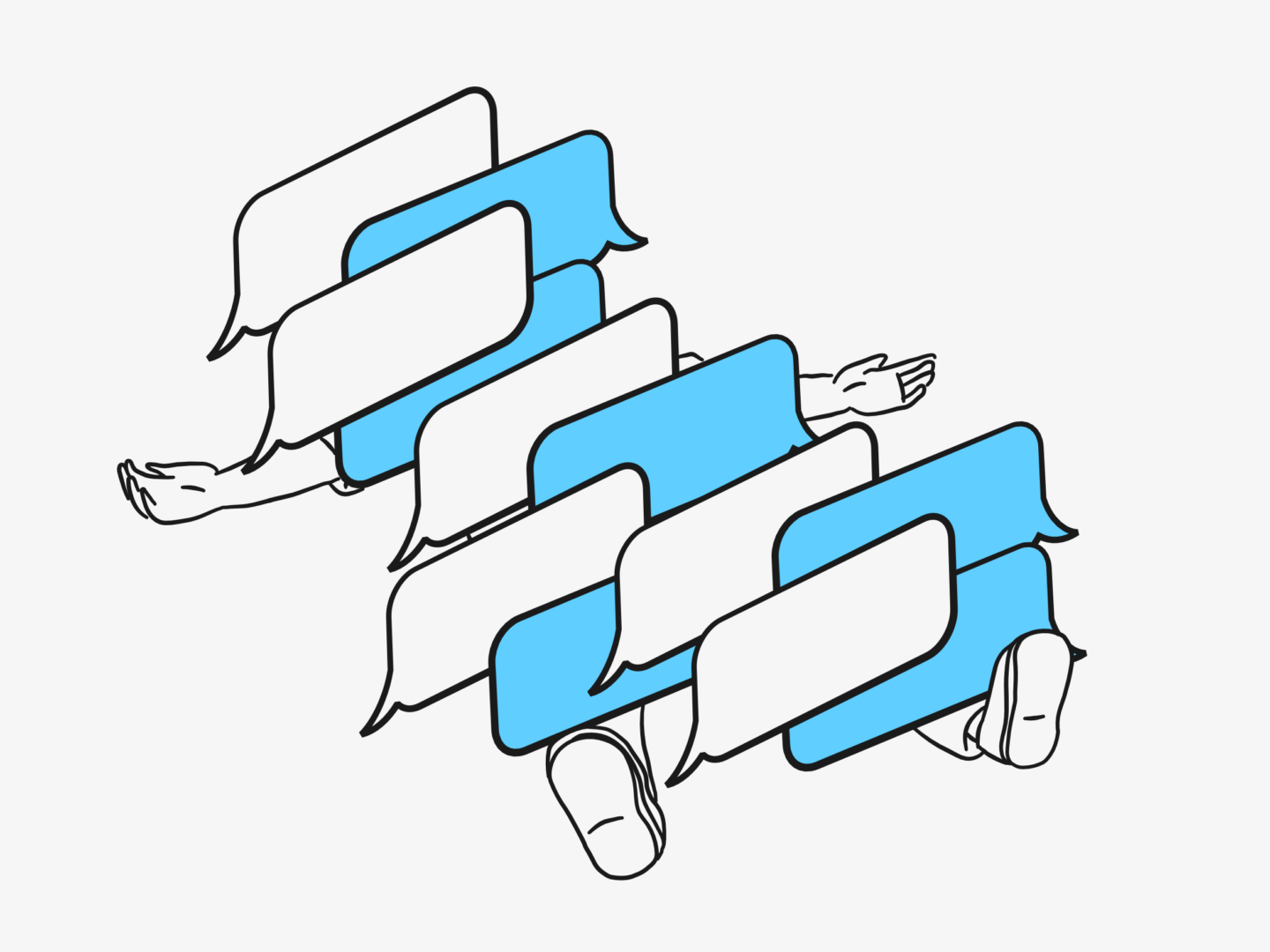 DON'T SLEEP NEXT TO YOUR PHONE
Recently I got back into the really bad habit of having my phone on my bedside table. Having my phone just a blindly flailing hand away means that it's quite often the last thing I see at night and the first thing in the morning. It's not great. If you're thinking about your phone when you sleep there really is no escape. So, as I write this post, I am vowing to leave my phone on my desk before I go to bed. No longer will I think about emails before I think about breakfast, and no longer will Twitter be the last thing I see before I sleep.
HAVE SET SCREEN/PHONE/EMAIL TIMES
You work more efficiently when you group similar tasks together e.g. answering all of your emails together. Or working on writing that report without checking your Instagram seven times an hour. I'm currently trialing having designated phone breaks when I'm at work, so I have a bit more time to scroll when I do it but I'm not constantly distracted by refreshing. It's working. I'm more productive. I'm less anxious about constantly checking social media. I'm generally a little bit more balanced.
CUT DOWN ON THE NUMBER OF TABS YOU HAVE OPEN
As a serial tab hoarder, this is the hardest one on the list for me. But having all of that information out at once makes it harder to sort through and harder to focus on the task at hand. We're simple, single-task creatures at our hearts and our browsers should reflect that to avoid digital overwhelm. I've been using Pocket to help me cut down. As soon as I want to open loads of tabs I just save them to pocket instead so that I can come back to them later.
UNSUBSCRIBE FROM THE JUNK EMAILS
I mentioned this in the digital part of my spring cleaning guide but I'm mentioning it again. The sight of 200 unread emails is a little terrifying, and spend your entire day answering and deleting is way too time-consuming. Unsubscribing from newsletters you don't like and stores that bombard you with information means your inbox is way easier to sort through, and help cut down on impulse shopping. It also means you have more time for the emails you really like.
UNFOLLOW THINGS THAT STRESS YOU OUT
I feel like this should be obvious but the number of times I've found myself scrolling through someone's twitter when I know that they just stress me out is ridiculous. Just unfollow anything that makes you feel bad. If you can't bring yourself to unfollow or unfriend someone for fear of hurting their feelings, just mute them. Clear up your social media feeds and stop being overwhelmed by messages that make you feel worse.
TURN OFF NOTIFICATIONS
You do not need to be notified every time you gain a follower. They'll still be there if you check back in half an hour. You do not need to be notified if you get a new email. They'll still be there if you check back in half an hour. You do not need to be notified of everything, and certainly not with a loud ringtone. Reduce the number of notifications you have on your phone and laptop so that you check things when you want to, not when your device wants you to. Don't forget you're in charge in this relationship.
TRAVEL WITHOUT A SCREEN
Being bored is good for you. The easiest way to embrace boredom is when you travel. If you have a daily commute try and do it without looking at a screen (or even listening to anything). I know the tube is gross but taking some time to let your brain rest and not have to take in hundreds of images as you scroll is actually really nice. Embracing your screen free time when you commute is also nice because it helps provide a more distinctive break between work and home, and work screentime and home screentime.