In the spirit of revisiting and updating posts from last year, I wanted to come back to my list of great apps for designers. As it's been a whole year since I did my last list the apps I'm using have changed and updated, so I thought my list should be too.
FYI these are all phone apps (Android and Apple), mainly because I don't have an iPad. They're all also free, or were when I got them, because I'm cheap.
This is the ultimate colour palette tool, as you would expect from the colour people. I like to use it to match hues from photos as well as to create palettes based on the world around me – it's strangely soothing. Once you've created your palettes you can easily share them or sync them with whatever design software you use.
Assembly is a kind of drag and drop vector tool. Just drag shapes (there are loads) together. It's super simple to use. While I don't use it for creating finished products it's great for mocking things up, especially in meetings if you quickly want to visualise an idea.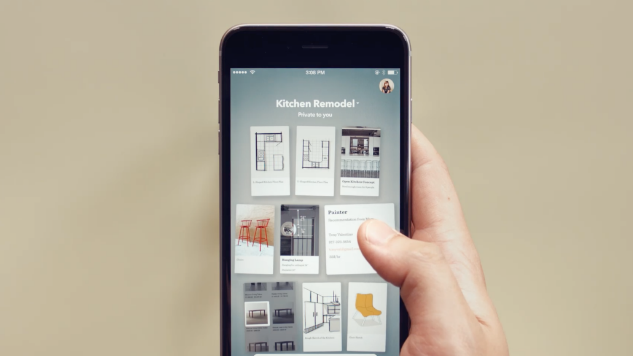 Designers have lots of notes, in lots of forms, and Paper is the best way I've found of holding them all together on the go. You can keep and edit notes, sketches and photos all in one place. The interface is really easy to use and swipe between notes to get an overview. It also has this really cool tick-able function for lists, I love having a checkbox, nothing makes me feel more accomplished than ticking a box. It was the iPad app of the year, and I'm so glad it's now available for phones too.
This one is exactly what it sounds like. I've been using it to scan in old photos at home when I go back. I've been really enjoying them as reference images. Photoscan is great at piecing together fading colours in old, and in my case disposable camera, photos and making them look their very best. I also like it for scanning in images from magazines to add to Paper.
So, Headspace isn't necessarily a design app but I think it's a must use for all creative people. I've written before at length about my experience with meditation, and my ups and downs with Headspace. Right now, I'm loving it again. I've got back into the guided meditation it offers as a way to clear my mind and keep me balanced enough that I can be creative.
What apps are you using to help keep your design work on track while you're on the move?