It's Christmas!
I'm so excited!
I feel like I've waited a whole year for it to be December again and I'm so ready.
This year I'm going to be doing Blogmas again. That's right I'm going to be posting every day up until the 24th. I'm not quite sure why I'm doing this to myself again, especially as I am busier than ever, but I love Christmas and it seems like a good idea now.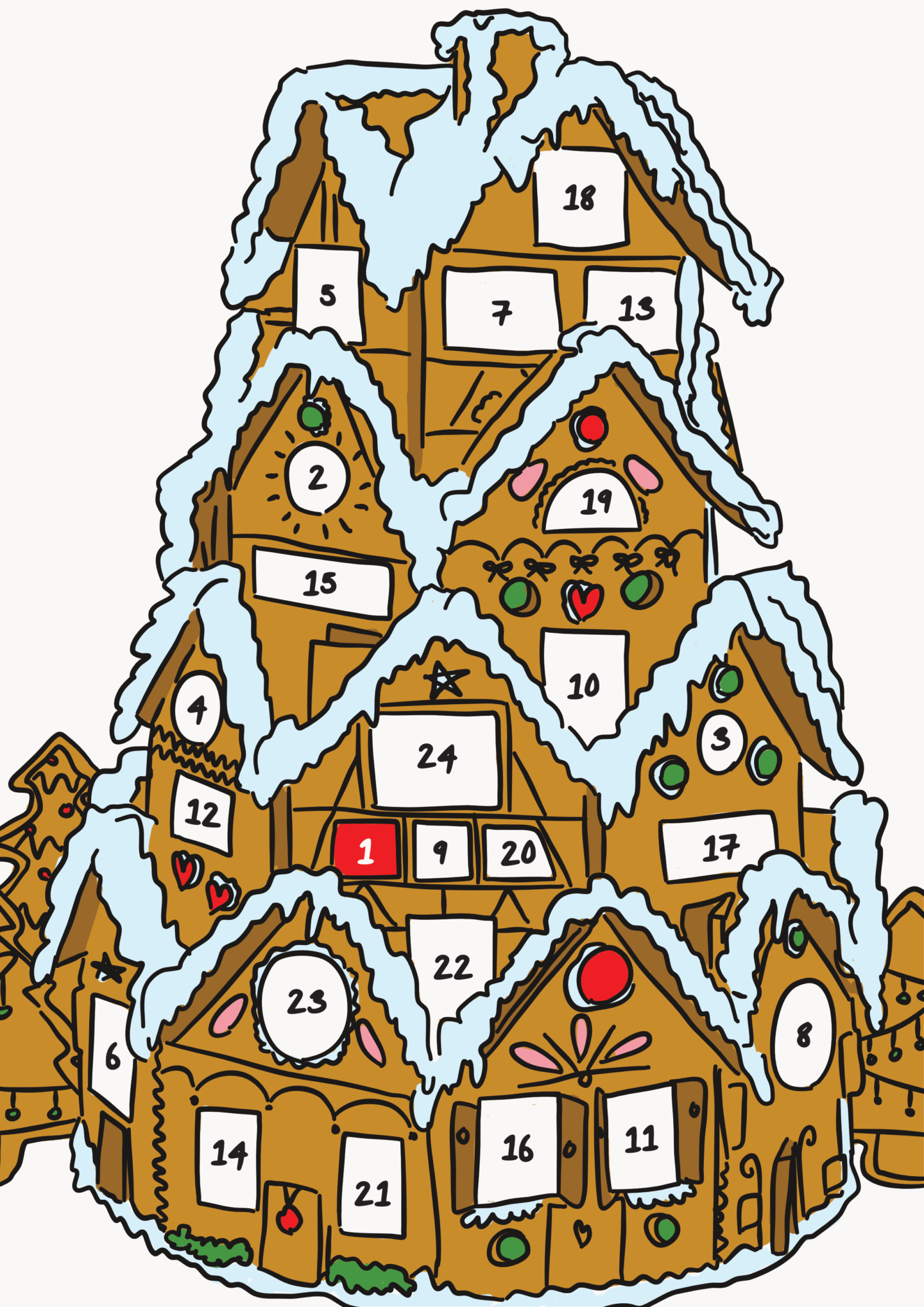 Each day I'll be opening a new door on this advent calendar to reveal a new piece a brand new post. So, feel free to come back and check to see what's new and see the doors change colour because I'm going to pin this post to the side bar. I'll also be sharing some extra bits on my Instagram stories, as well as more behind the scenes bits and pieces because I really want to get back into using Instagram for fun.
But unlike last year, I'm going to be varying my content a bit more. My usual posts (Tuesdays, Thursdays, and Sundays) will still be my normal content, we're talking design, work, and a few random thoughts. That still leaves Mondays, Wednesdays, Fridays, Saturdays for festive content, which I have been working up in secret for months.
Even though I'm doing fewer days of festive content than last year, this blog is going to be jam-packed full of Christmas-y inspiration, illustrations, and perhaps even a recipe or two. I'm hoping there will even be a slight spiced cinnamon scent that just radiates from the page!
What's behind the windows?