I know I'm a little late to the game. But I know that there are probably some of you out there who are still looking for gift inspiration, if not for Christmas then for new year birthdays. So without further ado, here are some of my picks for gifts for creative types.
So you all know I love Adam JK. Things Are What You Make of Them is his latest book and it's incredible. It's the pep talk we all need from time to time. It's chock full of great advice and support. Each page is in full colour, and is perforated so you can save it for later or even share it. This is the gift you're going to want to get two of, because there's a good chance that as soon as you start reading you won't be able to give it up.
Travel is one of the best forms of inspiration, and while in the age of the smart phone you might not necessarily need a printed travel guide these ones are so gorgeous that your recipient is really going to want one.
SOME CLASSES
Give the gift of learning. Picking up new skills is essential, but it can easily be overlooked. So vouchers for classes work as a great reminder, and give someone the opportunity to expand their horizons and their practices.
A STATIONERY SUBSCRIPTION
So who doesn't love stationery? Keep your loved one full stocked throughout the year with a stationery subscription. There are plenty of good ones out there. In particular, I like the Paper Gang by Oh Deer and Post by Katie Leamon. It's the gift that keeps on giving.
A PRINT, OR TWO, OR SEVEN
It makes sense that artists love art. Getting someone a print by a maker they love is a great way to show you care, and to give them something that they'll look at and think of you every day. You can even support a good cause or two, by buying prints where the profits are given to charity or inspire social action like The Good Cause.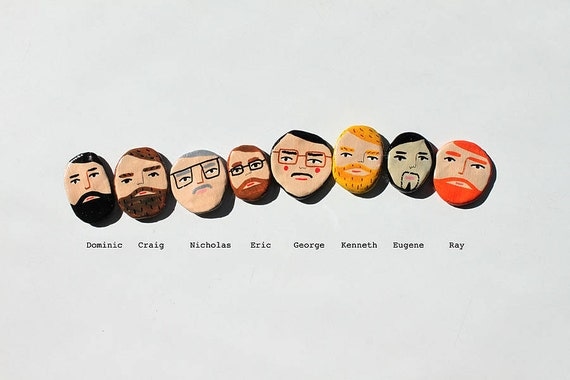 The studio can be a lonely place. Get your friend a little company.
SOME PEACE AND QUIET
So one of the best things I've bought this year are a pair of noise cancelling headphones. If you're feeling a little spendy, they're an incredible gift. They've helped me focus and kept me on task and sane throughout so many hours of work this year.