I love podcasts. I probably have them on as much as, if not more, than I listen to music. They're great for inspiration, for information, or even just for a good laugh. There are so many out there now it can be hard to find the ones that are worth a listen. So I thought I'd compile a bit of a shortlist. These are my top 5, most listened to/most recommended podcasts: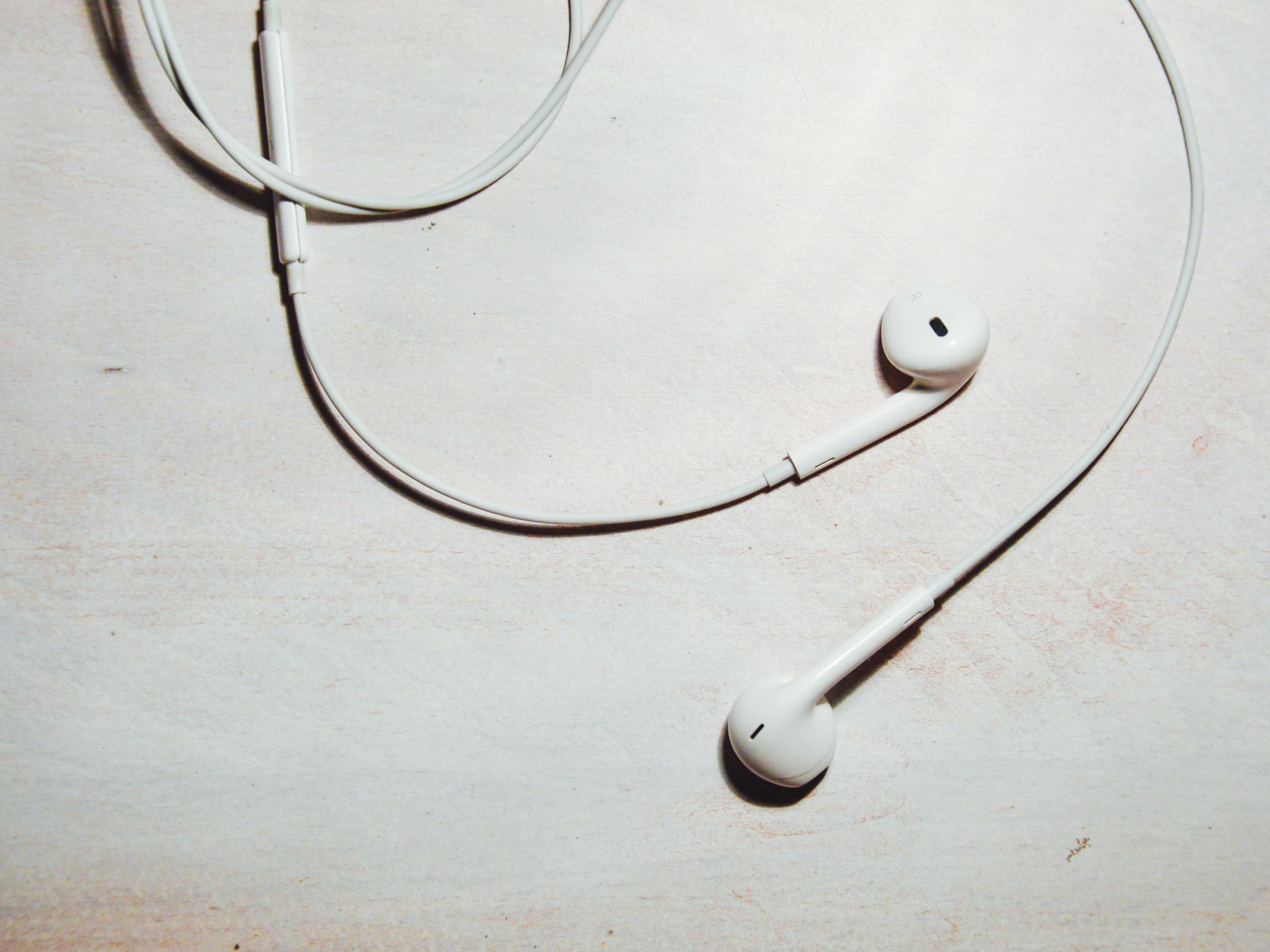 If you haven't heard of This American Life, where have you been? Seriously? Every week Ira Glass and a range of TAL journalists present, usually, 3 different stories based around a single theme. I have learnt so much through this podcast, and been introduced to so many different kinds of people that I wouldn't have otherwise. Each episode is a real conversation starter, and I think that's why this is the podcast that really got me into podcasting more seriously. That's before you even mention the fact that they brought the phenomenon that was Serial into the world. 
MY DAD WROTE A PORNO [http://www.mydadwroteaporno.com/]
Mondays for me are #pornoday. Honestly, one of if not the funniest podcast I'm listening to at the minute. Every week Jamie Morton reads a chapter of the porno his dad wrote, and then he picks it apart with the help his friends, James Cooper and BBC Radio 1's Alice Levine. If you don't end the 40mins with aching ribs and some awkward looks from the people around you in the tube, I'll eat my hat. There's already a full series out, so now is the perfect time to binge before their book is released. 
This one was recommended to me, and ever since hearing about their episode on Broccoli it has been my go to for having a fun fact or two up my sleeve. Each episode explains, unsurprisingly, how surprisingly awesome something ordinary is like pigeons or crying. Listening to this one will not only make you feel like the smartest person in the room (if one of these topics comes up) but also really make you look at the world differently. If you like Surprisingly Awesome,I'd highly recommend No Such Thing as a Fish as well, which is a group of writers from QI discussing the best facts they've found each week – it's so good they have a TV show now. 
I've been listening to this podcast for longer than I can remember. It's definitely the podcast that's been a part of my life for the longest. It's basically like having the 2 best guys friends you always really wanted. This is the only podcast on the list that's the condensed version of a radio show, rather than being made specifically as a podcast, but I really like that I feel like I'm part of a much larger community. It's fun, it's normally quite silly, it's just a great time. Please don't blame me if the theme tune from Upset Andy gets stuck in your head, or you suddenly have the need for jazz backing music to catch up with your friends.
Every time I listen to this one I feel inspired and empowered to be more creative and take life by the horns. Tiffany Han interviews a whole host of super interesting, super creative people and gets them to talk about everything from shifting (making those big changes to make your life more positive) to standing out to creative freedom. Each episode brings a fresh set of eyes to living a creative lifestyle, and offers you a new perspective. I'd seriously recommend this one to anyone working in a creative industry or anyone who just wants to feel more inspired and productive (in a working and creative sense) in their life.
I'm always on the look out for new podcasts to listen to – what else should be on this list?