As everyone starts knuckling down to work in the new year I thought that it would be worthwhile sharing the places in London, outside of my room, where I feel most productive. Sometime having a change of environment is all you need to get you going or spark some inspiration. The more time you spend freelancing or working at home the more important it is to have an outside space you can work in to separate your home and work life and keep you feeling inspired.
I can personally guarantee each and everyone of these is 100% better than sitting in Starbucks.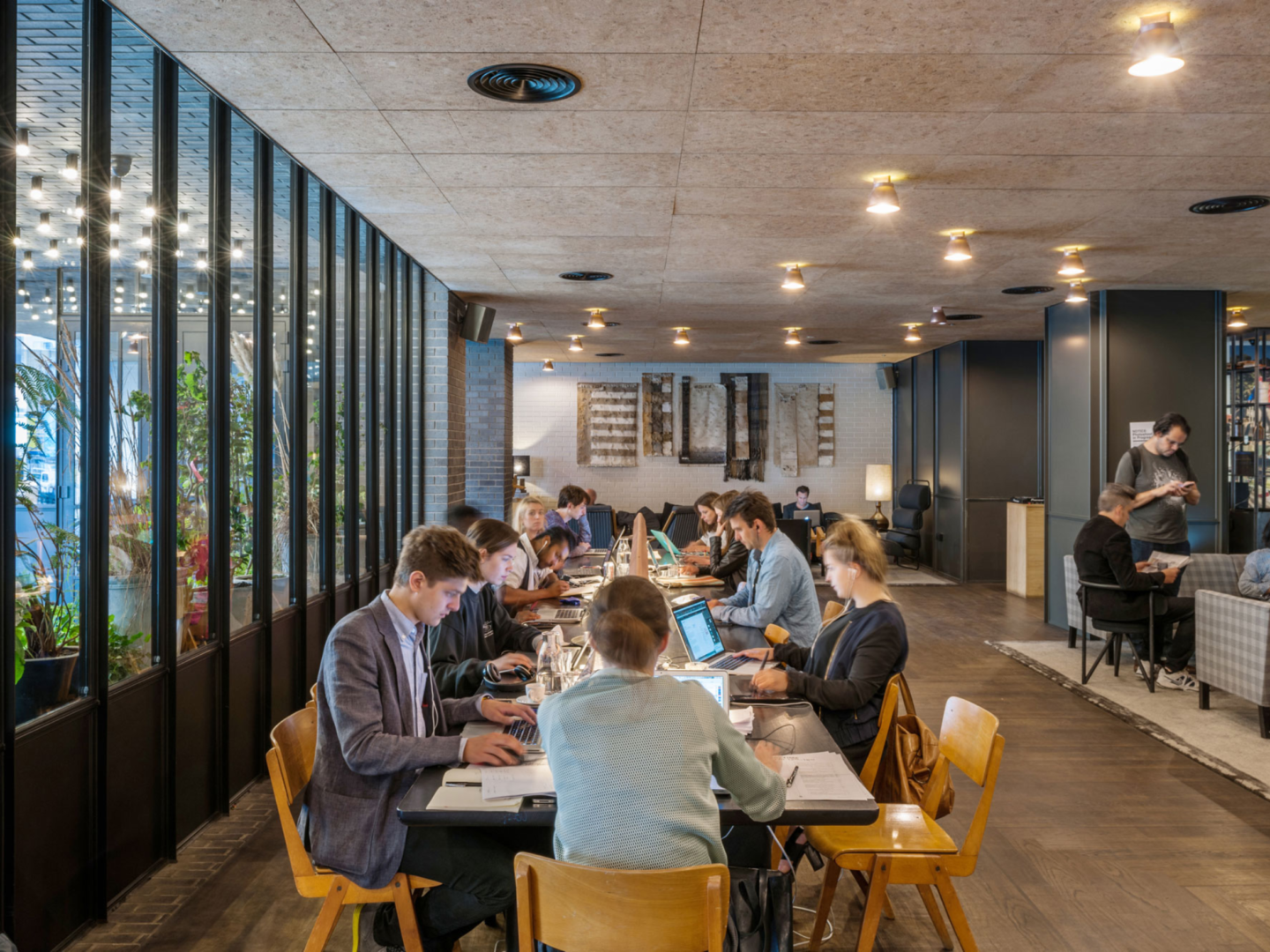 100 Shoreditch High St, E1 6JQ
The Ace Hotel is where I go when I want to feel a bit, well a lot, cooler than I actually am. Working in a hotel lobby might sound a bit strange or uncomfortable, but it's surprisingly relaxed and you're guaranteed to be surrounded by some stylish people. They have one long desk, which is where I normally like to work, with power points and lights that feels studious. But they also have a range of sofas and comfy seating, and you can move into the restaurant if you're feeling a bit peckish. I can highly recommend their chips, I know it's not a January diet friendly suggestion, but they are gosh darn tasty and they got me through a particularly tough new year hangover a couple of years ago.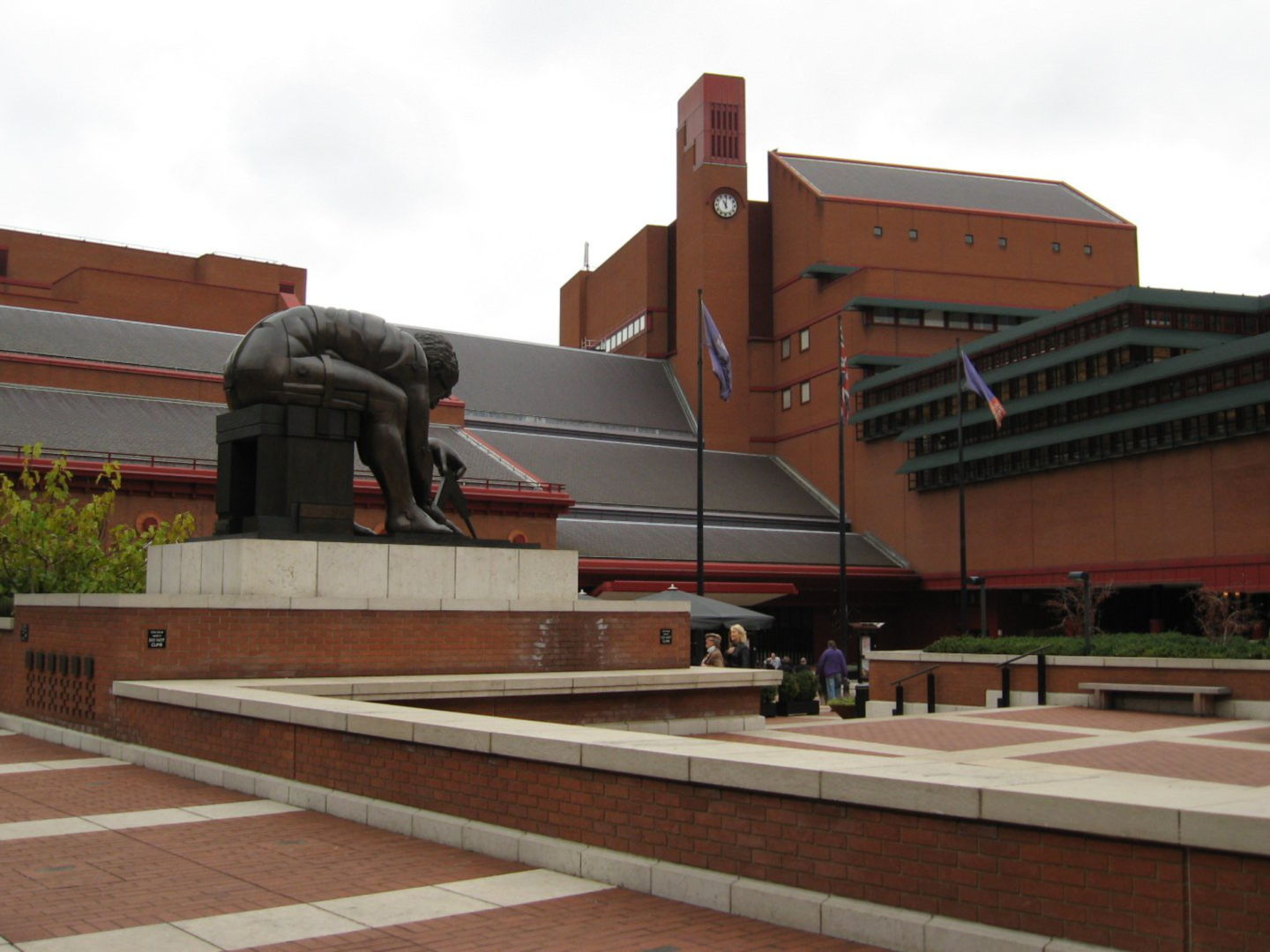 96 Euston Rd, Kings Cross, NW1 2DB
The British Library is one of my favourite places to spend in London full stop. As someone who like quiet and calm… and books, it's probably not that surprising. It's also a space that's built for working. Their café is perfect for casual working or for working in a group – sometimes I even see people doing one-on-one lessons in there. Plus their food is from Peyton and Byrne so it's pretty tasty. The next level up is their what I call their foyer area, just up the stairs from the main entrance, which is has a series of desks with power points which are free to use. Then there are the reading rooms, which are for quiet focused work. The ultimate space to channel the student you wish you had been, plus they have so many resources you can use. It's free to become a member but you need to be planning on using their catalogues. Word to the wise, if you want to get one of the desks in the main foyer you'll need to be quick because they get snapped up by students fast.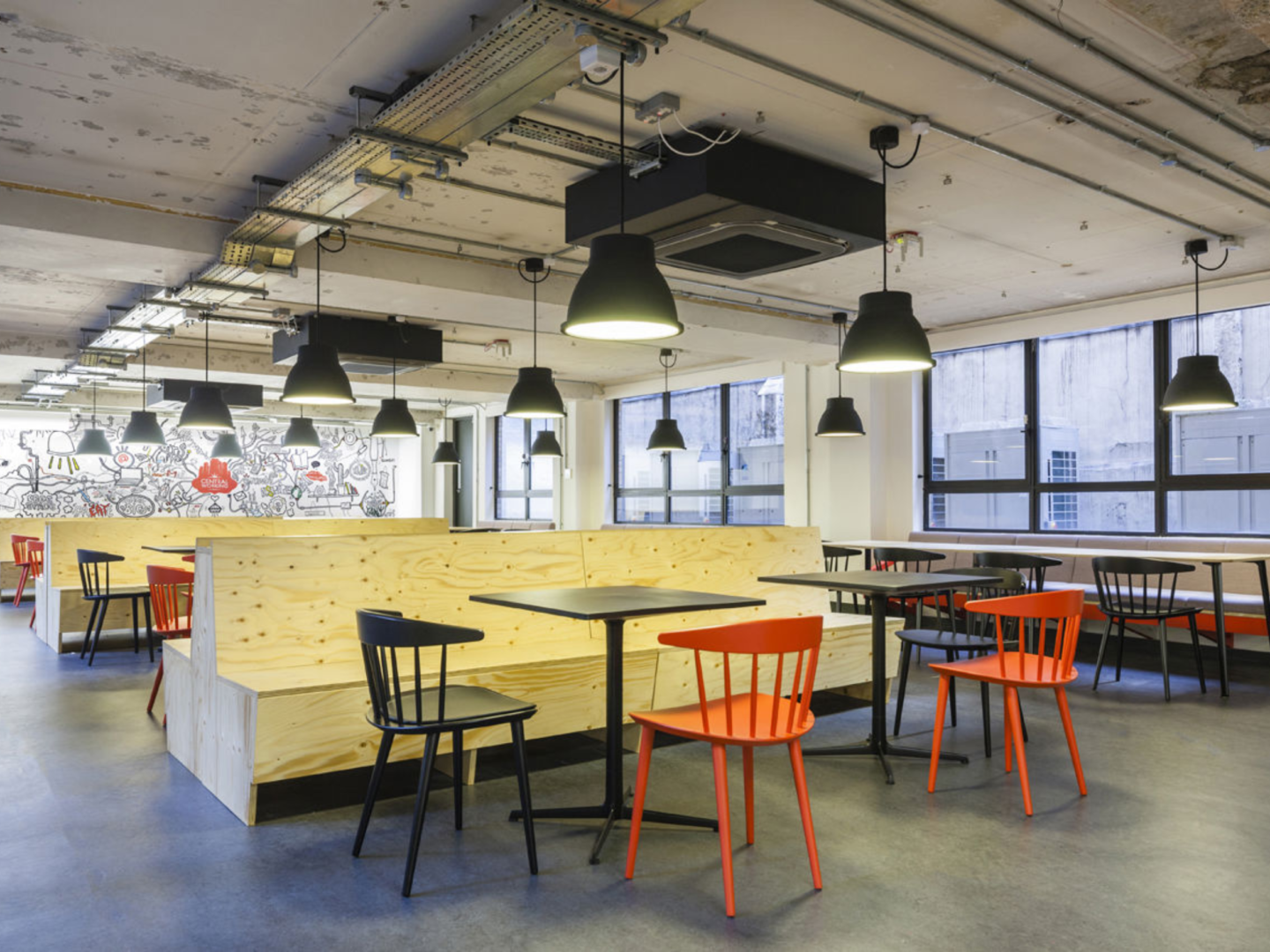 4-5 Bonhill St, Shoreditch, EC2A 4BX
Purpose designed as a work space the google campus has a lot going for it. If you're serious about using the campus you can rent a desk in the coworking area or space in their labs. But if just want to drop in their café is really nice, it's quite a buzzy atmosphere so best if you like to be in the thick of it when you're working. The coffee's pretty good and all you have to do is sign up as a member (feels kind of exclusive but it's free and online).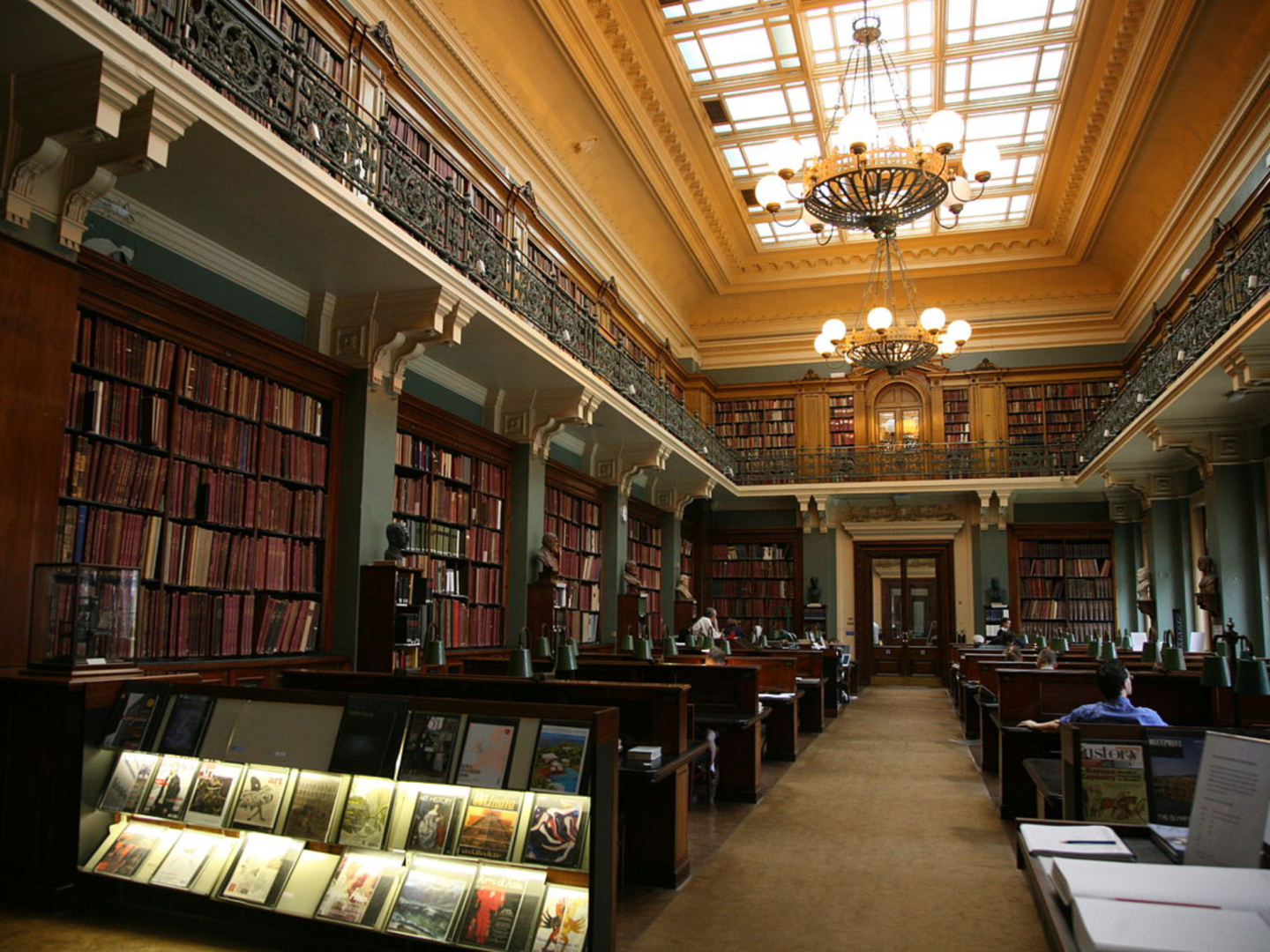 Cromwell Road, SW7 2RL
Probably the most beautiful place on this list, the V&A Art Library is the place if you want your work to have a little bit of grandeur about it. This one makes me feel like I'm back in Oxford which always makes me feel a bit more productive. It's the perfect space to feel inspired whether you're drawing from the environment or their ample supply of arts books. As it's in the V&A if you get bored or need a break you're never going to be at a loss as to what to do. Because it's a national library, like the British Library, you have to sign up be a reader to use the reading room but it's free and you can do it online before you go.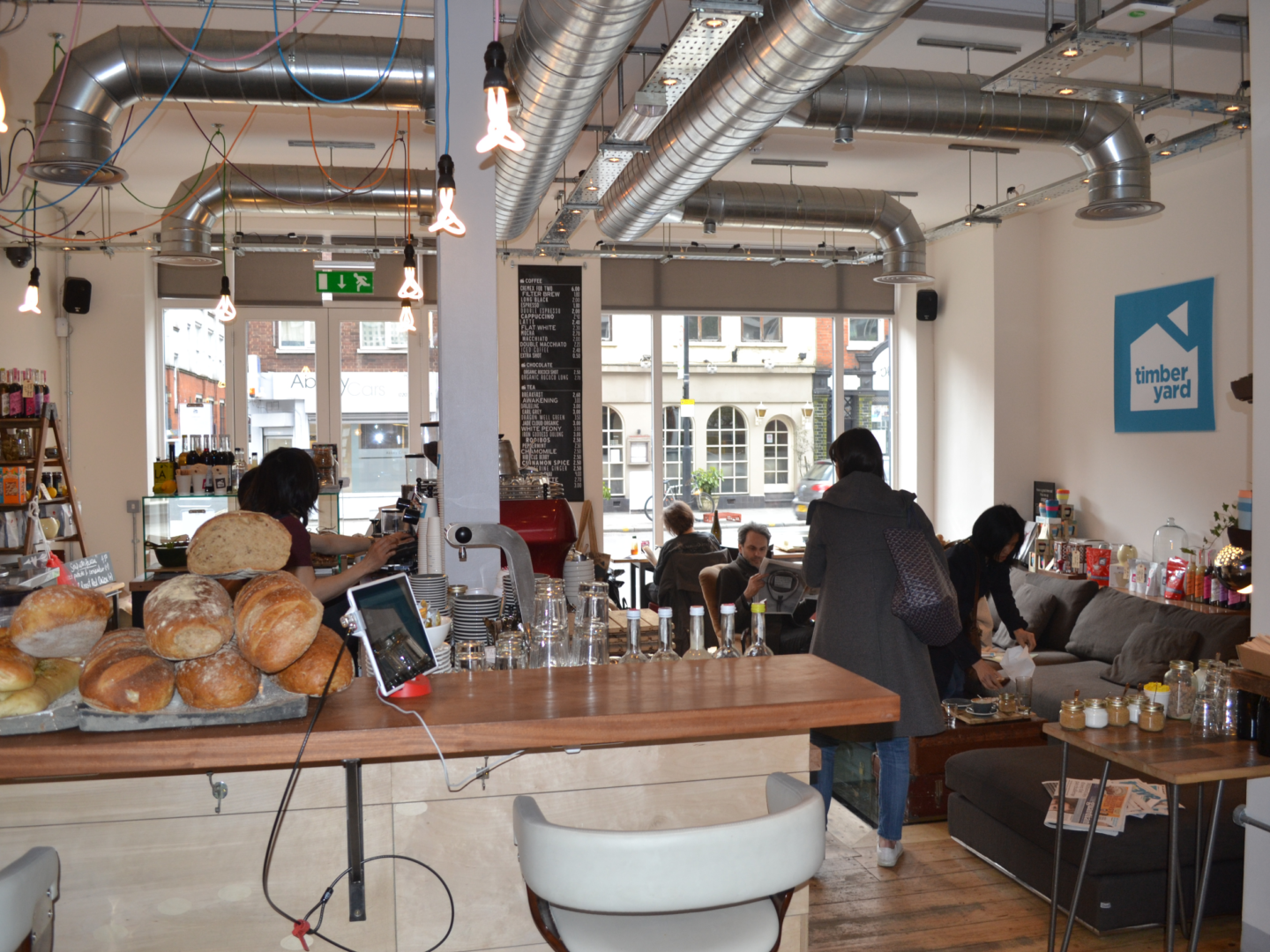 4 Noel Street, W1F 8GB
7 Upper St Martin's Lane, WC2H 9DL
Unit 27, Boxpark Shoreditch, 2-10 Bethnal Green Rd, E1 6GY
The fact that "tea, coffee, work, and play" is Timberyard's mantra should give you some kind of an idea about why it's on this list. First off their menu is very good – the food selection is pretty important to me in a workspace – whether you want a full lunch or just a snack. Their coffee will keep you going. Being surrounded by other people working and collaborating always drives me to be more productive, and Timberyard has them in spades. Plus if you're the kind of person who will need to you can rent event space with them. I've only been to one of their locations  but I'm planning on trying to visit the rest throughout the year.
I've not mentioned it as it's a given for a workspace but all of these have free wifi and access to food not too far away.
Where do you like to work? Is there anywhere else in London I should try?