A new year is quite often cast as a new slate, a time to get motivated and start afresh. But sometimes the flicking over of the calendar isn't all we need to get going, and once the heady haze of overly ambitious new year's resolutions has settled we need to realise that we can start afresh whenever we want. These are the things that are inspiring me to keep going through this month and try and treat every day like the first of January.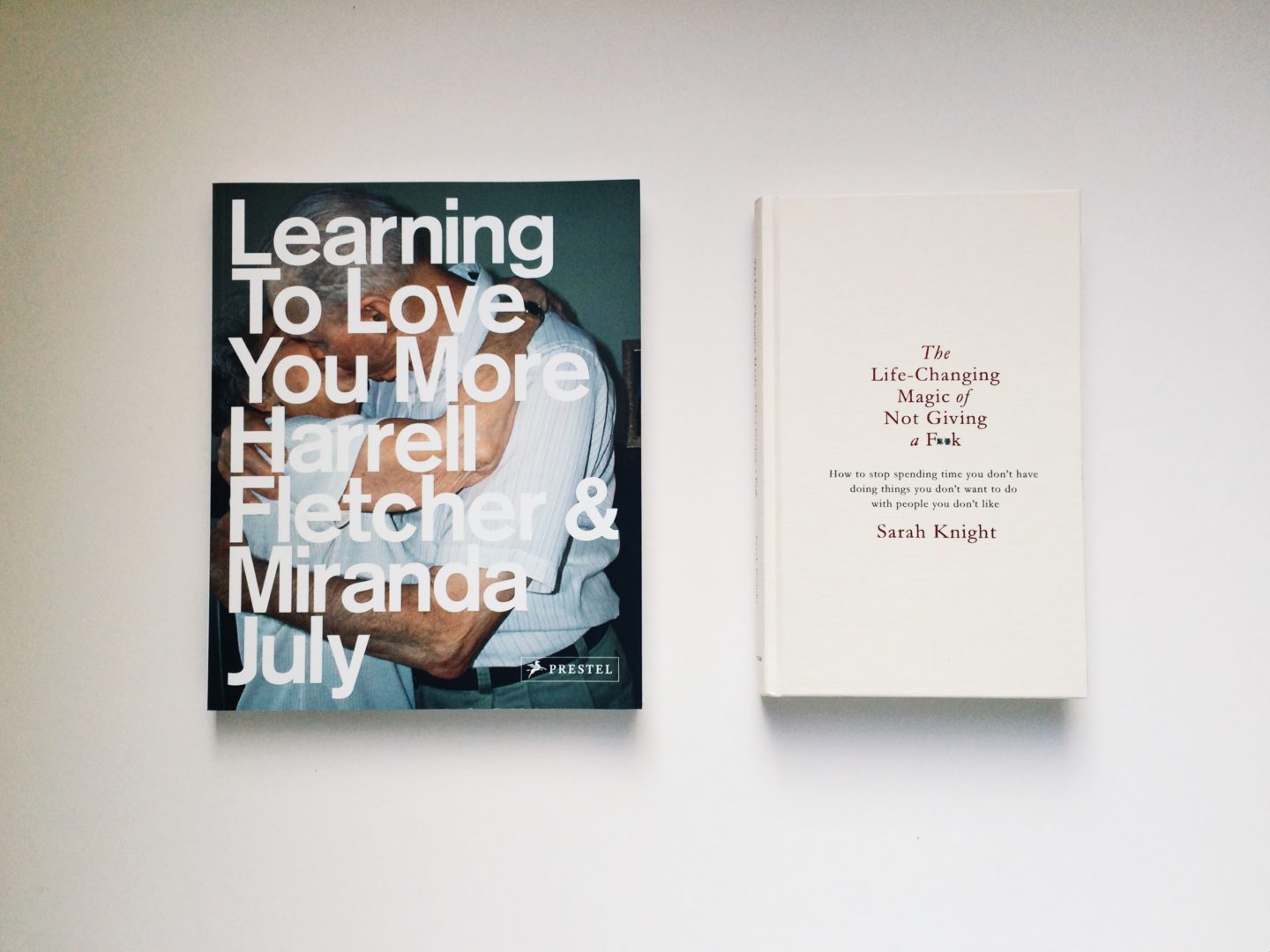 1. THE LIFE CHANGING MAGIC OF NOT GIVING A FUCK
I've mentioned this one on this blog before, but it's worth mentioning again. The Life Changing Magic of Not Giving a Fuck is a book about, well, not giving a fuck. Or rather, it's about realising that you can't give a fuck about everything and so you need to really think about where you spend your fucks. My word for this year is caring (a more family friendly way of saying fuck giving I guess) because I want to be more conscious of what I care about. I need to stop caring about the things that make me feel bad or anxious and start caring more about the things and people that I love, and this book has really helped clarify that for me. I will say it's writing is a little repetitive and you don't need to read all of it to get the message, but the wisdom it imparts mean it's something I keeping dipping back into. I've also been rethinking caring through the lens of the very gorgeous Learning to Love You More by Harrell Fletcher & Miranda July.
2. THESE 2 TED TALKS
I go through phases of TED talks: I get into them, I watch too many, then I get sick of them. I'm back into them again currently and these two are the ones that are inspiring me. Neither of them are very new but they're both very good. Young-ha Kim's 'Be an artist, right now!' has motivated me to get making again because I love it. I miss making things with my hands and actually drawing or painting. I used to make so much when I was little. Now I want to reconnect with that childhood joy and get making again, even if it isn't good, because "we are all born artists." In a similar vein, Stefan Sagmeister 'Happiness by Design' has got me thinking about finding the joy in my process and how design can bring you joy, whether that's in creating it, seeing it or using it.
3. THE YOUTUBE DESIGN COMMUNITY
I know, this is a big one. But I've only just discovered the design community that's filming and vlogging on youtube (yes, I have been living under a rock). Once I know a bit more I might put a full post up on design-tubers. There are so many cool people putting themselves out there. I've seen so many interesting events through their eyes and it has given me so many ideas of things I want to do and try this year. They're also creating some awesome work! Some of my favourites include: Natasha Nuttall, Hollie Arnett, Charli Marie, and Frannerd
4. ELIZABETH GILBERT'S MAGIC LESSONS
This is an oldie but a goodie. I recently found myself in need of an extra podcast and remembered the Elizabeth Gilbert's Magic Lessons which I used to dip in and out of. The podcast features lots of really interesting and inspirational creative people talking about their creative struggles and how to live a creative life, as well as Elizabeth's conversations with "ordinary" people who want to be more creative. It's a bit like creative therapy, but more fun than that sounds. Elizabeth has been empowering creative people for years with her writing, and listening to her sage words of wisdom always makes me feel better and like I want to get going. If you run out of episodes, I'd suggest checking out her book Big Magic or the Raise Your Hand Say Yes podcast by Tiffany Han.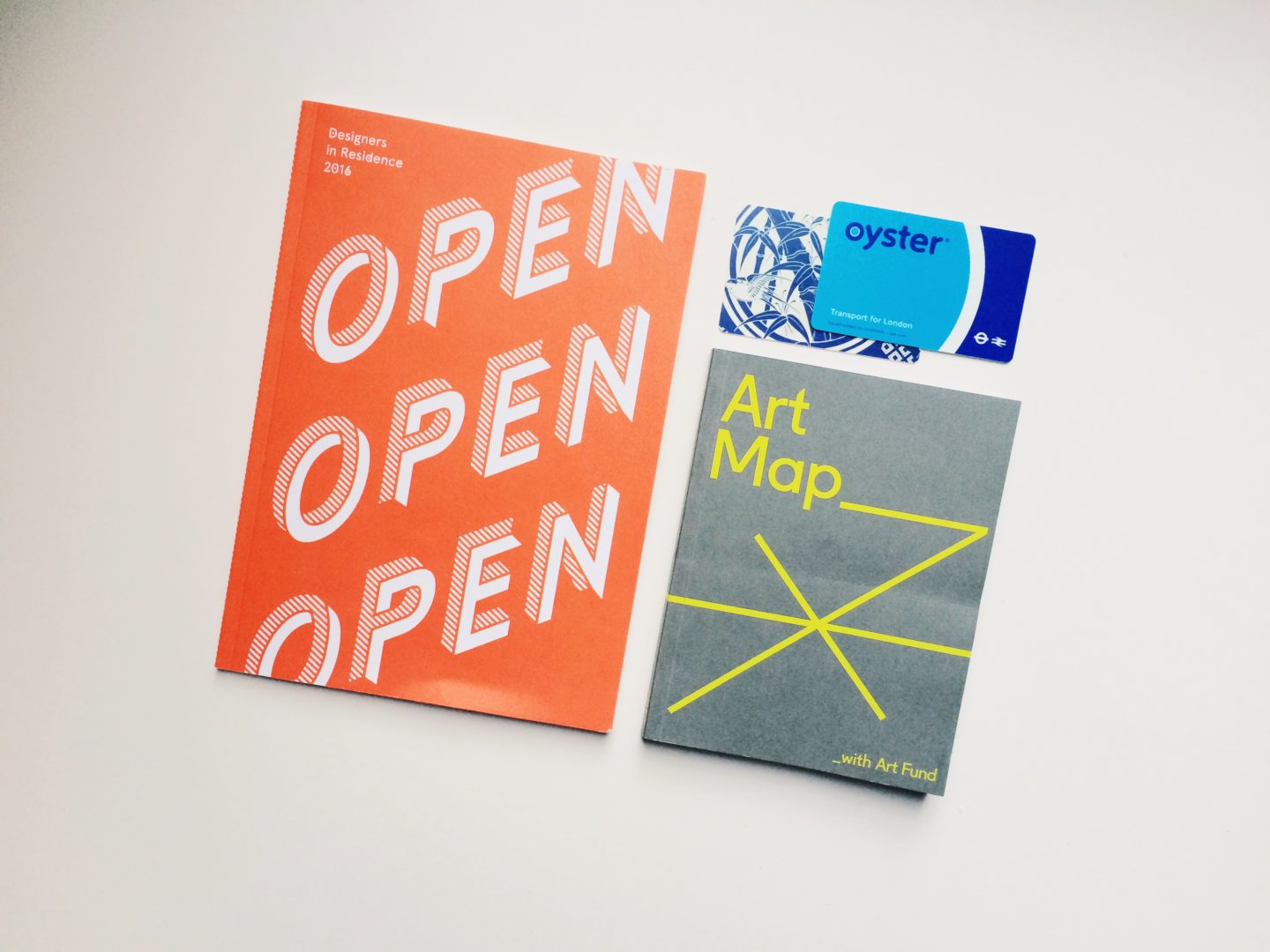 5. LONDON
I've been living in London for a little while now, and I realise I haven't been taking advantage of the city. There's so much to do and see here, that if I'm quite honest I've been a bit overwhelmed and not done anything. But that is going to change. I'm going to take inspiration from the city I'm in whether that's going to more museums or shows, or just trying to find the excitement in getting to be here. I was also very kindly gifted a National Art Pass for Christmas which is going to open even more doors to adventure this year.
What's inspiring you this month?