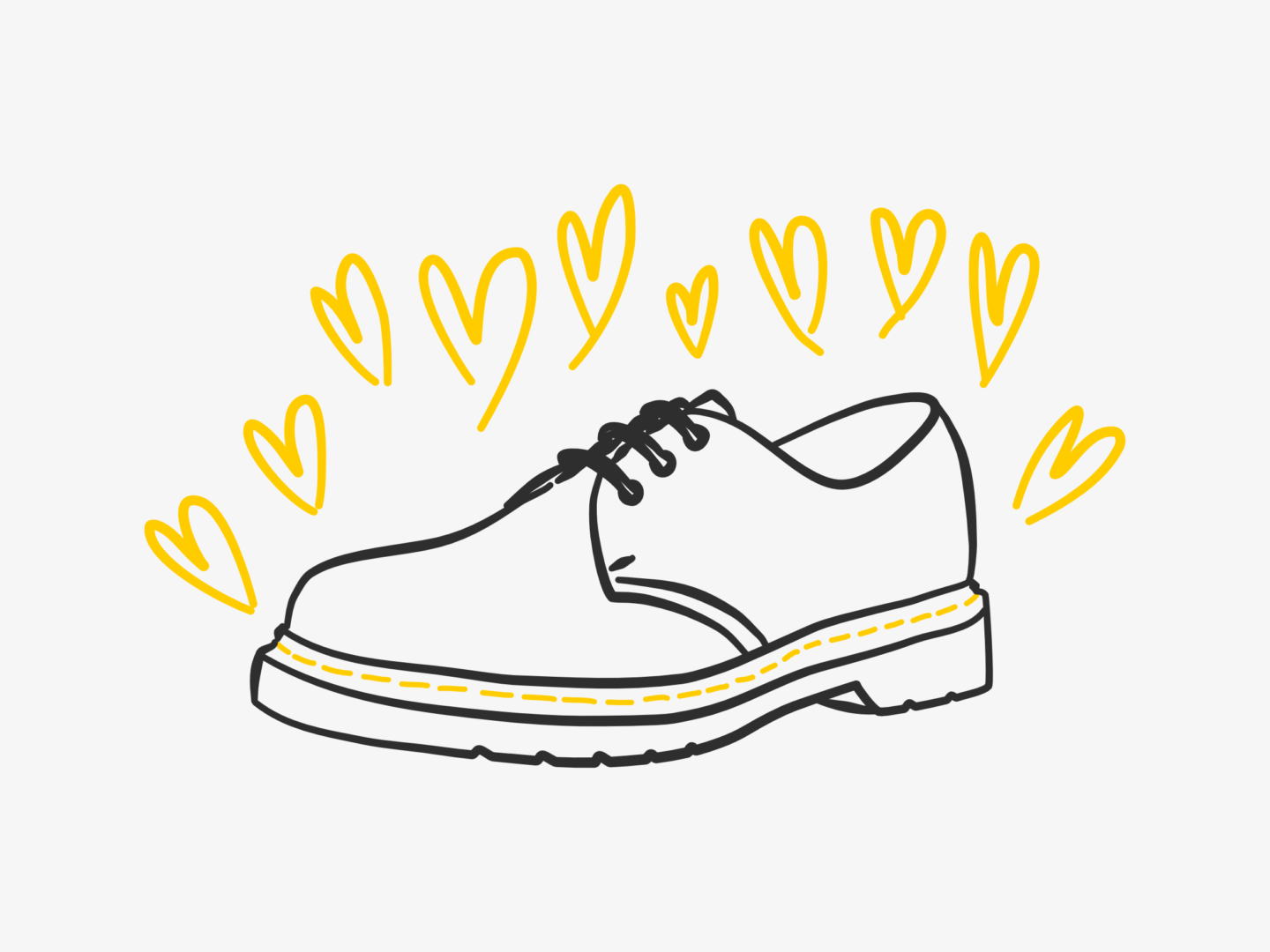 Everything around us has a design story, a history of how it came into being. So, I wanted to start a little series documenting those stories, starting with the things I use everyday. And what could be a better personal everyday design classic to start it off than Dr Martens?
Dr Martens have found their place in every generation since the 1940s. They began their life as a medical remedy and a housewife's favourite before becoming a subculture staple, all while being known for their comfort and durability. I've worn my trusty pair of 1461s almost every single day for the last 3 years and still love them dearly. 
The idea for Dr Martens, similarly to that of Converse, came from their creator taking a slip and fall. Dr Klaus Märtens, a 25-year-old German doctor in World War 2, sprained his ankle while on the ski slopes of the Alps. Unhappy with the idea of being inactive for months, because his injury was made worse by his poor-fitting army issue boots, he decided to take matters into his own hands. He gathered materials from a cobbler. Then used an old tyre for the sole, creating the now famous air pockets which gave his feet a cushioned bed on which to walk.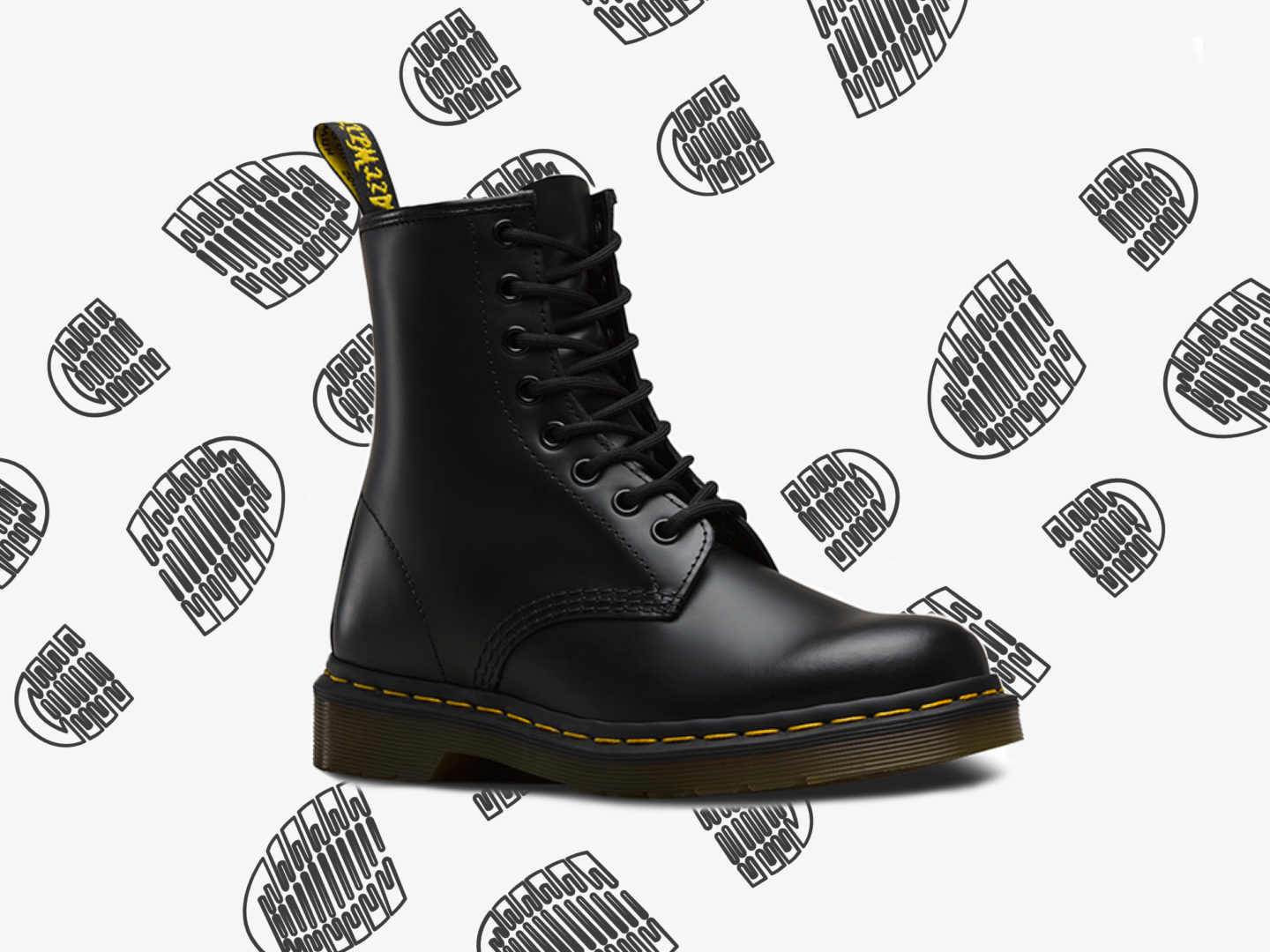 As soon as he realised he might have made something special, Märtens decided to try and sell his creation. However, there wasn't much interest at first. In fact, it wasn't until Märtens teamed up with a friend with more production knowledge, Dr Herbert Funck, that he had any success. With Funck's help, Märtens upgraded the rubber soles of his boots using rubber from airfields. Thanks to this upgrade and some clever marketing, their boots soon became a housewife's staple because the boots' comfort and practicality meant that long days on their feet were a bit more bearable.
Once they had this first loyal fan base Märtens' boots quickly grew in popularity. By the late 1950s, he was ready to expand internationally. This is where Märtens' boots became the Dr Martens we know and love now. Märtens teamed up with the R. Griggs Group, a family run operation in Wollaston, Northamptonshire, who had been making boots for over half a century. As soon as they got the rights to Märtens' innovative bouncing soles they trademarked the soles, added a bulbous but simple upper, a distinctive yellow welt stitch, a two-tone grooved sole edge and a unique sole pattern as well as Anglicising the boots' name to Dr Martens to make them easier to sell in the UK. Those first boots were branded as 'Airwair' and came complete with a black and yellow heel loop, which tied in with the yellow stitching, and featured the brand name and the slogan "With Bouncing Soles" the typography of which was based on Bill Grigg's handwriting. With these changes in place, the first pair of cherry red Dr Martens boots rolled off the production line on the 1st April 1960. That date is where that first style's name, 1460, comes from.
At first, these boots were mainly popular with those who spent a lot of time on their feet, namely postmen and police officers. That was until 1967 when they were first worn by Pete Townshed, guitarist for The Who. Townshed who was "was sick of dressing up as a Christmas tree in flowing robes that got in the way of my guitar playing" decided to move onto "utility wear" in the form of Dr Martens which brought his attire back in line with his working-class roots. This connection between rock music and Dr Martens brought about a change in how they were perceived, they were no longer a workwear staple but a style statement, that has been linked with music ever since from skinheads to pop divas.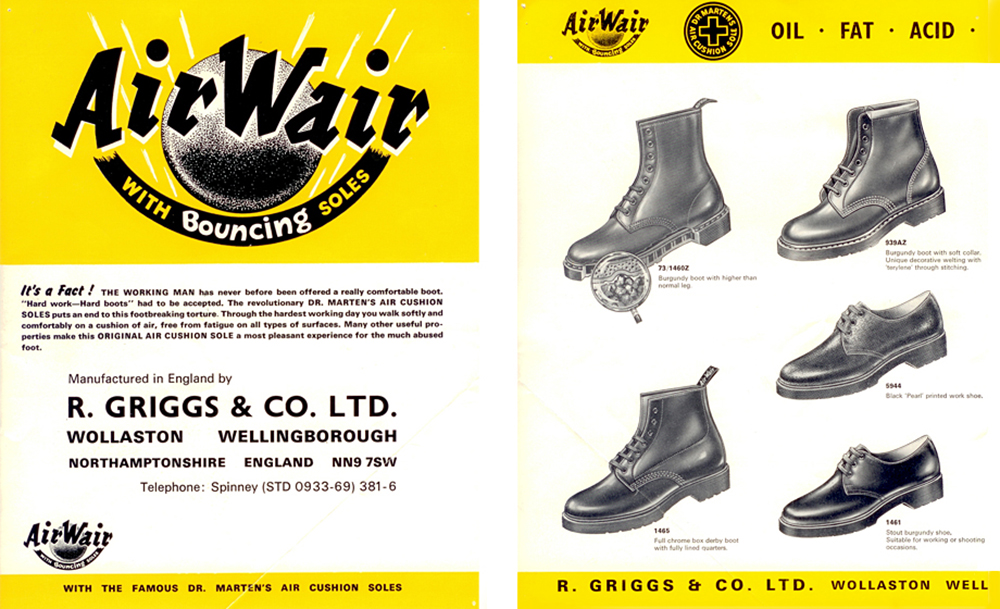 After the skinhead craze died down, Dr Martens remained a symbol for subculture and self-expression for the countless splinter groups of glam rockers, punks and goths. The 1990s were the boots most successful period thanks to an era defined by Britpop and Grunge, two opposing cultures both of which loved the heritage, style and comfort of Dr Martens.
Even though their story began with women, Dr Martens had always been made and style for men. That was until 1994 when upon realising that over 50% of their customers were women, the boots and shoes were released in different designs, fits and colours to appeal to a wider audience. But, the boots staged what was labelled the 'Turnaround of the Year' by collaborating with high fashion designers like Vivienne Westwood to reinvigorate the brand's, and specifically the 1460 boot's, aura of British cool.
Today, Dr Martens are continuing to go from strength to strength appealing to a wider audience than ever, while retaining that original style and sense of brand identity with the same classic yellow thread, the same base boot design, and the same signature pull tab.