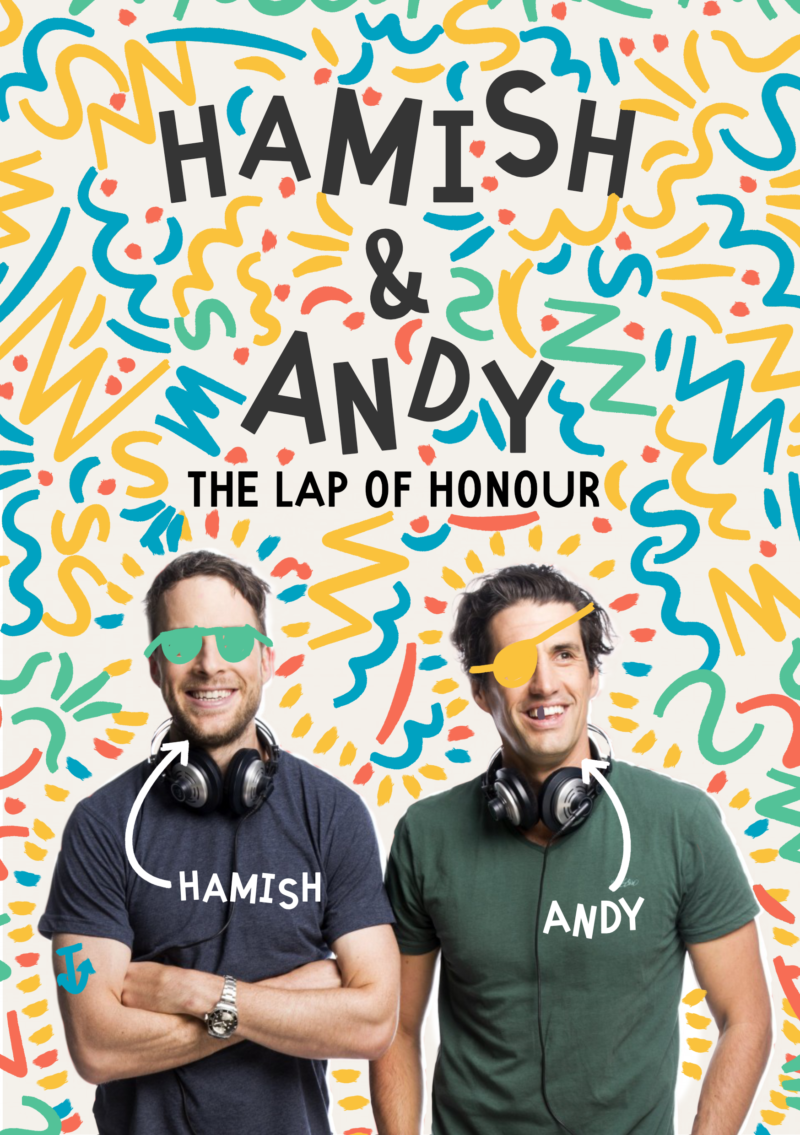 A common way for designers to hone (and often show off) their skills is to redesign their favourite movie posters. People like Peter Majarich have created some incredible alternative designs, that really capture something about the film that's at the heart of their work. Inspired by those posters, I decided I wanted to do something similar.
However, instead of redesigning movie posters, I wanted to create posters for some of my favourite podcasts. I love podcasts, but because they're solely audio (and often don't have the huge budgets of films) they don't always have snazzy design work to accompany their downloads. So, I thought creating podcast posters would be the perfect project for me.
I thought I would start with the first podcast I ever listened to, the Hamish and Andy show. I've been a loyal person of the people's show for almost a decade. I've followed them on gap years, on long ships, on quests for the perfect crisp and to bring Fred Bassett alive via the airwaves. This year will be their final year on the radio. I wanted these poster designs to try and capture the fun and friendship their show has provided over the last decade and the way that the people of the people's show are half of what makes it great. So this is my celebration of their radio victory lap before moving on to TV.