This is the final instalment of my podcast posters series, for now at least. As the last one included 2 posters, this week I thought I would push myself and go for 3. These are 3 very different podcasts, but they're 3 I couldn't finish this series without designing for.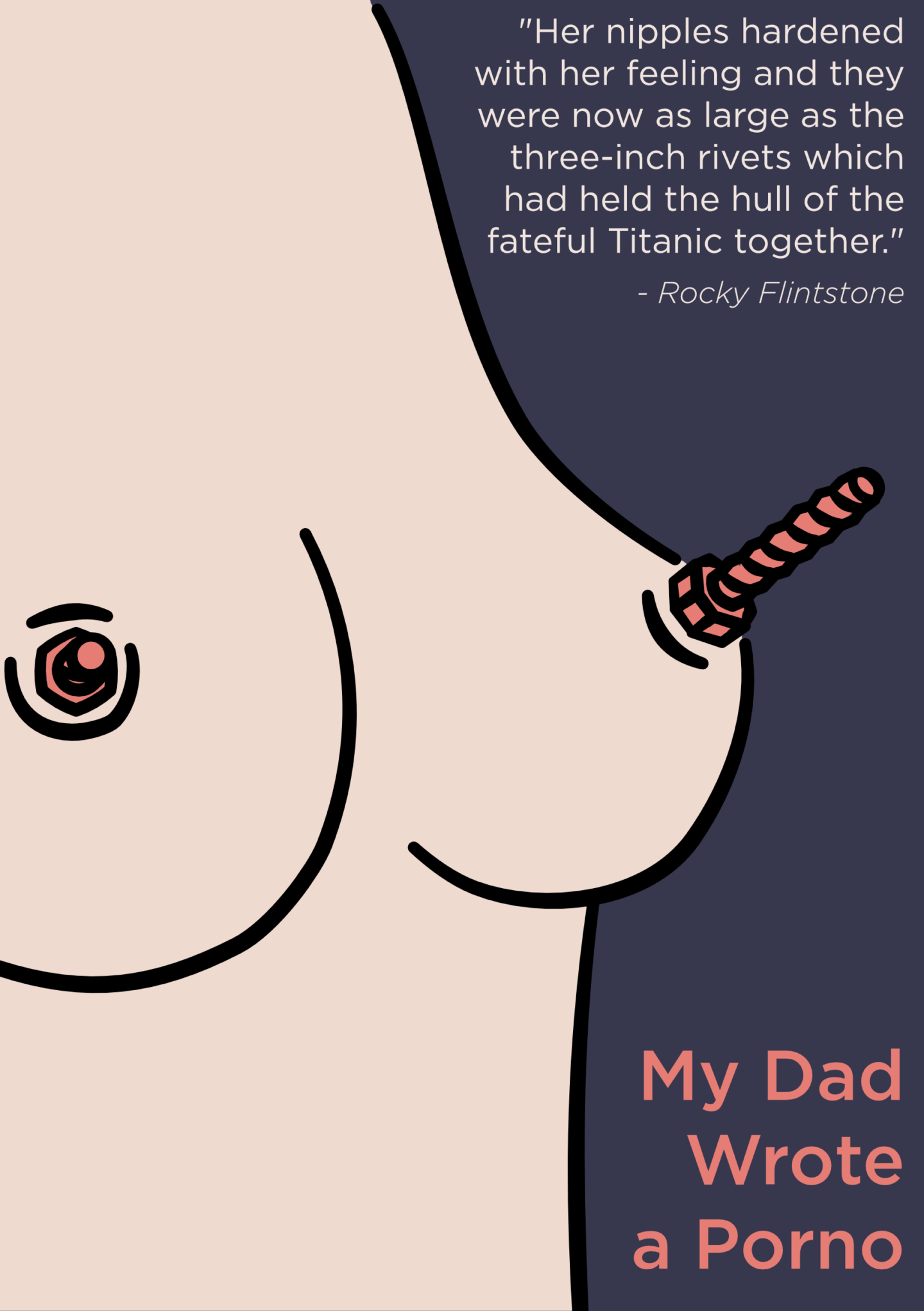 After getting on the My Dad Wrote a Porno train a bit late, I made pretty much everyone I know get on with me. Simply put it is hilarious, like cry and pee you pants hilarious. It's exactly what it says on the tin, Jamie Morton's dad ('Rocky Flintstone') wrote a porno called Belinda Blinked and now he's reading it for all of the internet to hear. What really makes the rib-aching laughs is the commentary offered by James Cooper and Alice Lavine. They've already made 2 incredibly popular series and a book, so there's plenty to binge on if you haven't begun your porno journey. If like me, you've already listened to every episode at least twice, they've promised series 3 will be coming very soon!  Originally my design for this podcast was going to be a bit more subtle and revolve around playing with negative space. But My Dad Wrote a Porno isn't really about subtlety, so instead I thought I would illustrate one of my favourite, boob-based, lines from the Belinda Blinked books so far.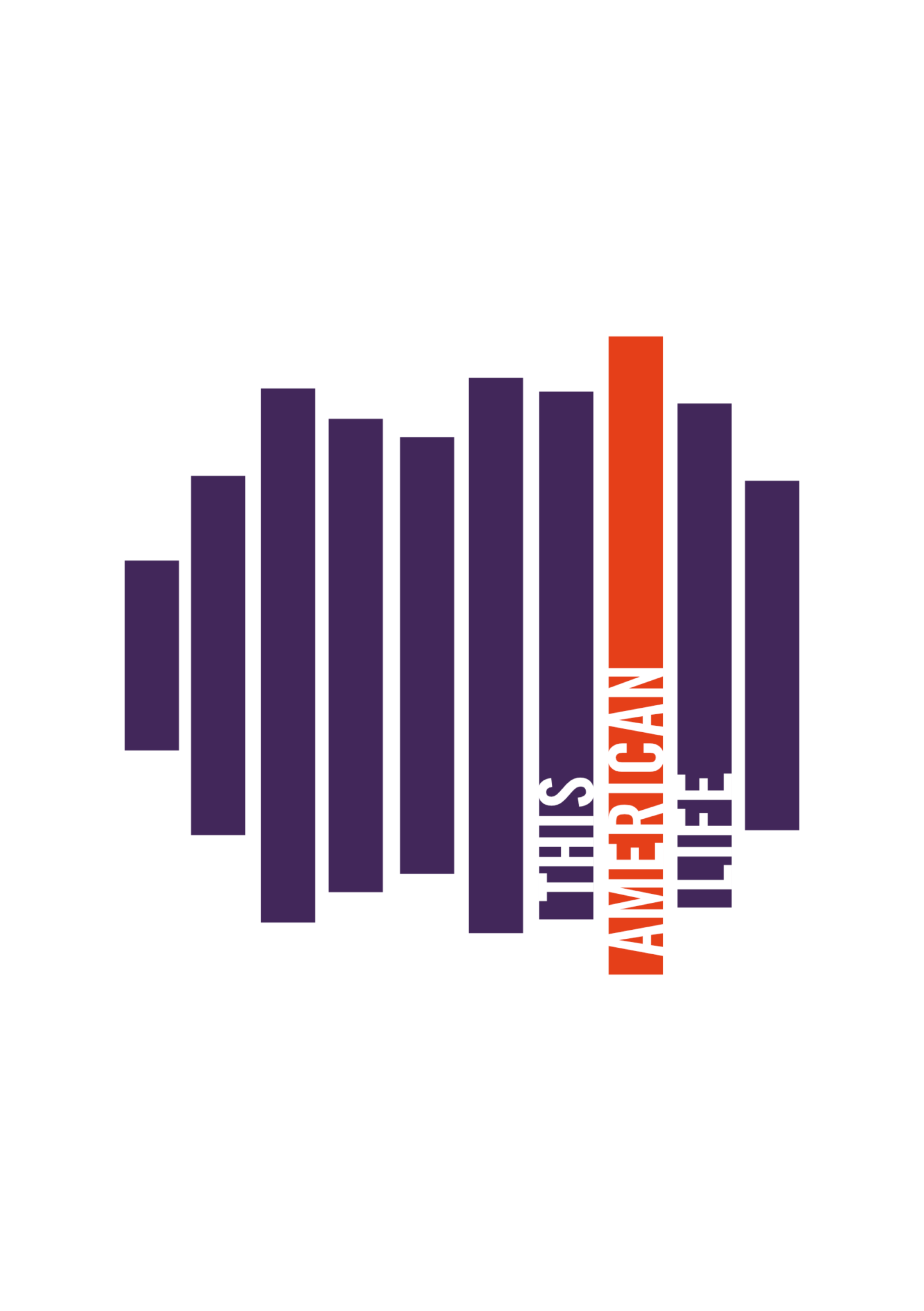 There is no way I could do this series without including This American Life, THE podcast for podcasters. There's so much I could write, and already have written about my love for This American Life, so I won't go on too much here. But just in case you've been living under a rock (a mountain-sized rock) and haven't heard of it yet, every episode of This American Life is based around a theme and features a series, or sometimes just one story, on that theme. They feature some of the best radio journalism out there, the occasional bit of comedy or fiction, and they were responsible for the smash hit spin-off podcast Serial. For this last poster, I felt like I needed to capture something of the importance and stature of This American Life in the podcasting community, and translate it into design.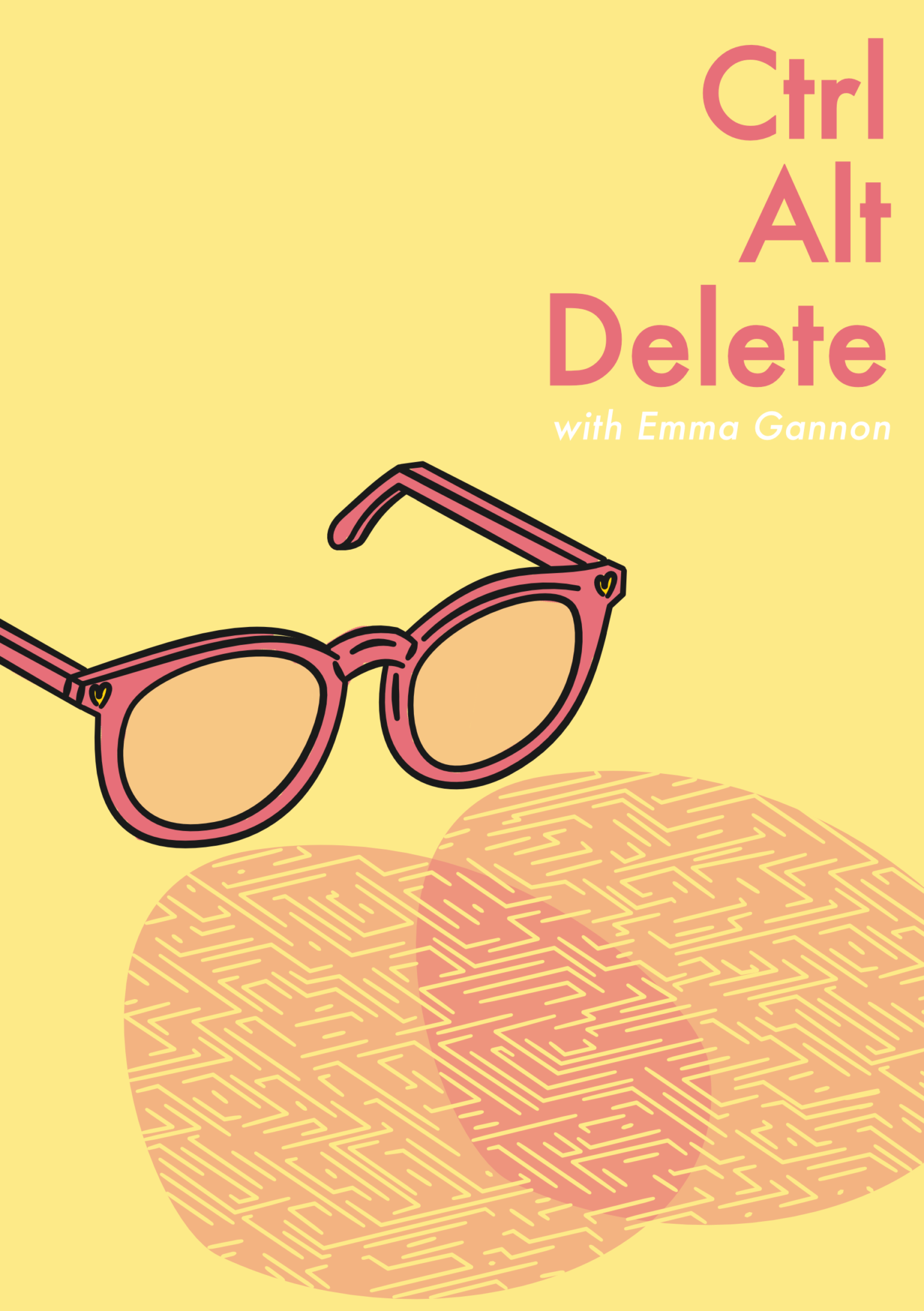 I can't believe I've only recently started listening to the wonder that is Emma Gannon's podcast Ctrl Alt Delete. Crtl Alt Delete features all around girl boss Emma Gannon interviewing pretty much all of your favourite people from the internet (and the rest of the world) about how social media and the internet has changed their lives. The interviews are as insightful and entertaining as her book of the same name. Each episode is jam-packed with wisdom from people who are really killing it, and plenty of "I can't believe they do that too" moments. I wanted this poster to be about the way that the internet and technology has changed the way we see the world, not in the way that traditional media complains about "bad narcissistic anti-social millennials" but in a way that has changed the world and brought so many people and ideas together.