I've spoken a bit about my own design learning story over the past couple of days, but as I'm mainly self-taught I thought it was important that I got the opinion of someone who actually went to design school in part to give you guys a balanced picture and in part because I've always want to know what it's really like. So, I reached out to the talented and lovely Hollie Arnett and asked if she wouldn't mind chatting all things design school with me.
If you don't know Hollie you really should because she's ace. I stumbled across her on YouTube where she shares her design knowledge and does design challenges, which are just so fun to watch. As well as being a YouTube star in the making she's also a creative director at her own design studio, an amazing hand-letterer and an all-round wonderful human. Also, if you enjoyed this little interview I'd highly recommend checking out the archives of her blog where she's written in depth about many of her uni experiences.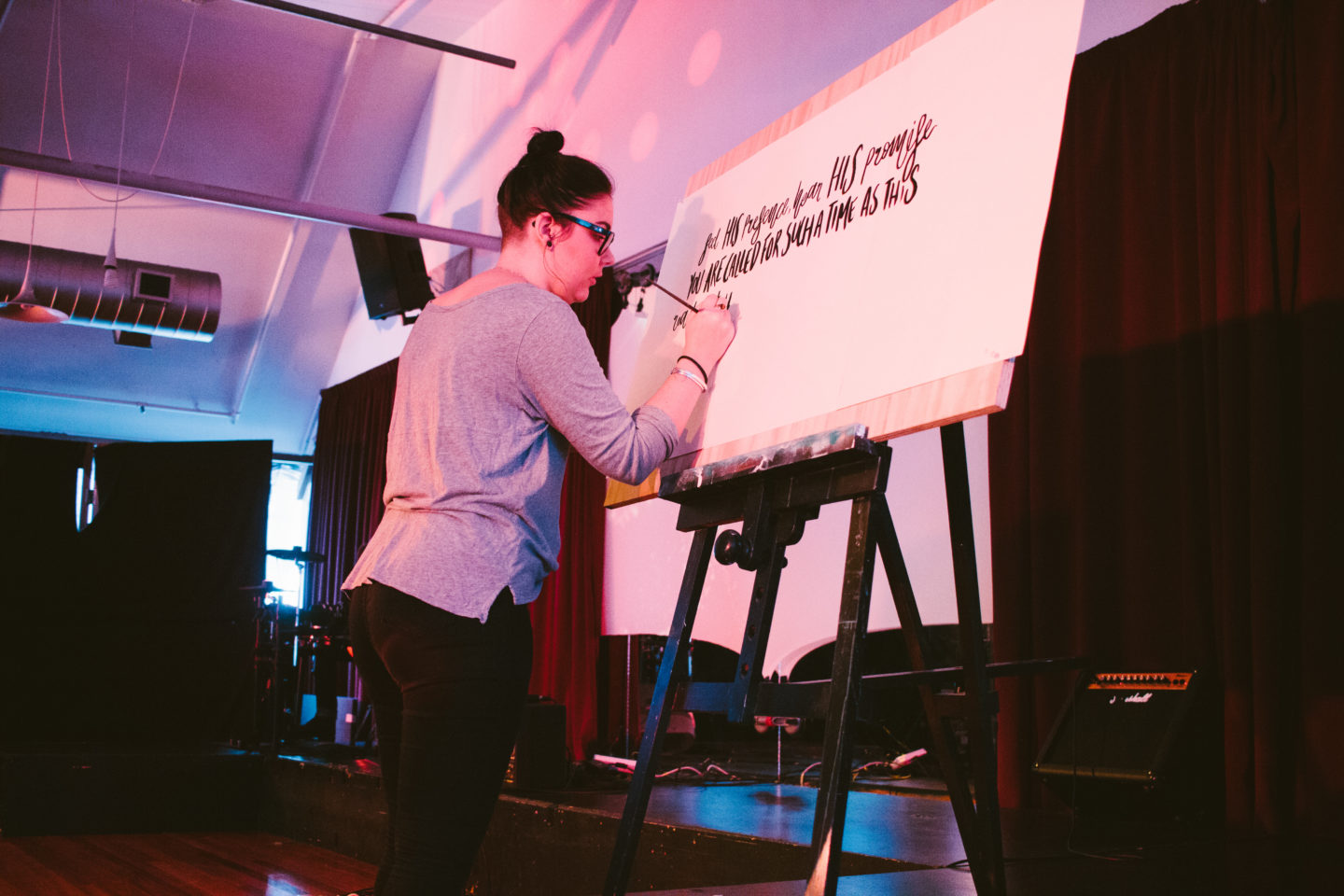 Hey Hollie, could you introduce yourself for those who haven't heard of you yet?
I'm Hollie Arnett and I'm a 22 year old designer, typographer, letterer, creative director, freelancer, founder, videographer, YouTuber, writer and the list goes on. I'm originally from Bradford in England but I've spent the last 12 years of my life on the other side of the world in New Zealand, currently in the capital, Wellington. I've been creative all my life, and eventually discovered design in high school. After that, I went on to study a four year long Bachelor of Design with Honours at Massey University Wellington, majoring in Visual Communication Design, which I finished last year. I've also been working freelance or for in-house design agencies since I was 18, working on a range of branding, marketing, UX/UI, editorial and lettering design. These days I can be found co-running my own design agency with my business partner, and I recently founded my own hand-lettering & typography studio too! 
You say you discovered design in high school, what was it that really struck you and how did you know that was what you wanted to study further?
A huge part of it was thanks to having a really great teacher. She saw that I was quite good at design and was enjoying it, so she helped me to learn and grow and encouraged me to pursue it further and I am forever grateful to her for that. I always knew I wanted to do something creative and she helped me to narrow it down to design. I loved the collision of creativity and problem solving that design offered. Painting and photography which I also studied were creative, but design felt like it had more thought behind it and could serve more of a practical purpose. I never really understood what a designer did or what types of jobs they got or anything like that, I just knew that it made me happy and I wanted to learn more about it.
How was your experience at Massey? Did it live up to your high school expectations?
I honestly loved Massey so much and I'm so glad I went there. I looked at a few different universities in New Zealand but Massey was the only one that felt like it really focused on the visual communication design I wanted to learn. I also walked into the printmaking room and instantly fell in love! I learnt so many different things at Massey, and I enjoyed that you had the option to have a really varied learning experience, or super focused on one aspect – it just depended on what you wanted to learn and how specific you wanted to be. I ended up taking a lot of print and typography papers because that's what interested me the most. I wasn't really sure what to expect when I left high school and the first semester was a big adjustment period, especially moving cities and out of home for the first time at the same time, but once I got into the swing of things it exceeded my expectations in so many ways.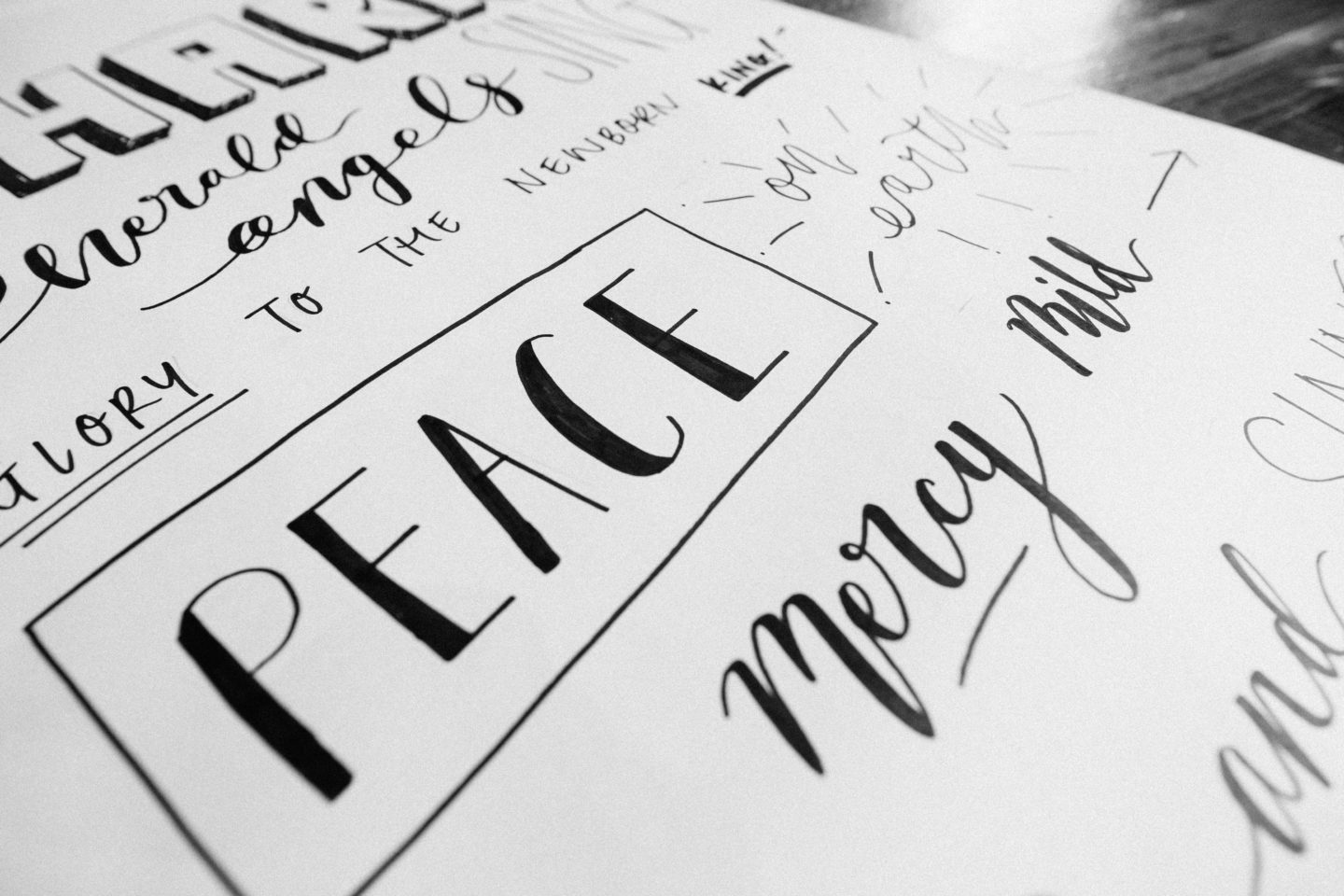 What would you say the key things you learned at uni were?
I learnt so much about the fundamentals of design which I still use in everything I do today, and I don't think my work would be as successful if it wasn't for that foundation. I also learnt a lot about myself, particularly about my design process and working style which helps me to get better results by working in a way that is best for me. Another key thing I learnt is the importance of feedback in creative practice and I know now that I will always push my work so much further if I'm surrounded by people willing to give that constructive feedback. I encourage everyone to be engaging in creative feedback because I experienced its benefits every day at uni and I'm so thankful for it!
You said you've been freelancing and working in agencies since you were 18, are there anything you've learned on the job that you didn't at school? 
Throughout university, it was always expected that the end result would be working in a design agency. There were never really discussions about any other options but as I started working in the real world, I quickly figured out that there are more pathways as a designer. I now know that I don't enjoy working for someone else, and I hate working on the same thing for too long, I just get bored, so I now work for myself, doing a variety of different projects, and that's just the way I like it! 
I also learnt so much about engaging with clients, writing contracts, creating invoices, managing other creatives and all the other practical, logistical things about being a designer, especially running your own design business. School was really conceptual and more about actually designing, which was great, but there wasn't a lot of teaching around the other stuff. I learnt that on the job and from teaching myself!
You're now freelancing and running your own agency (along with a super cool youtube channel), is there anything you wish you'd learned at uni that you're working out now?
Oh thank you! I think overall, I wouldn't change a thing about what I learnt. I guess I wish that there had been a bit more career guidance or people to help you learn more about where you want to go. For most of the time, I felt a bit lost, not knowing whether I should niche down and just do papers on one aspect of design, or just do all sorts. I didn't know what I should be aiming towards, or what my options might be at the end. I think if I'd been taught more from the beginning about the different jobs in design and the different ways to get there, I would've had a better sense of direction and maybe figured out where I wanted to be a lot faster. But in some ways, maybe it's good to just go with the flow while you're learning and not worry about the outcome! I'm just a super future-focussed person so I like to have a plan!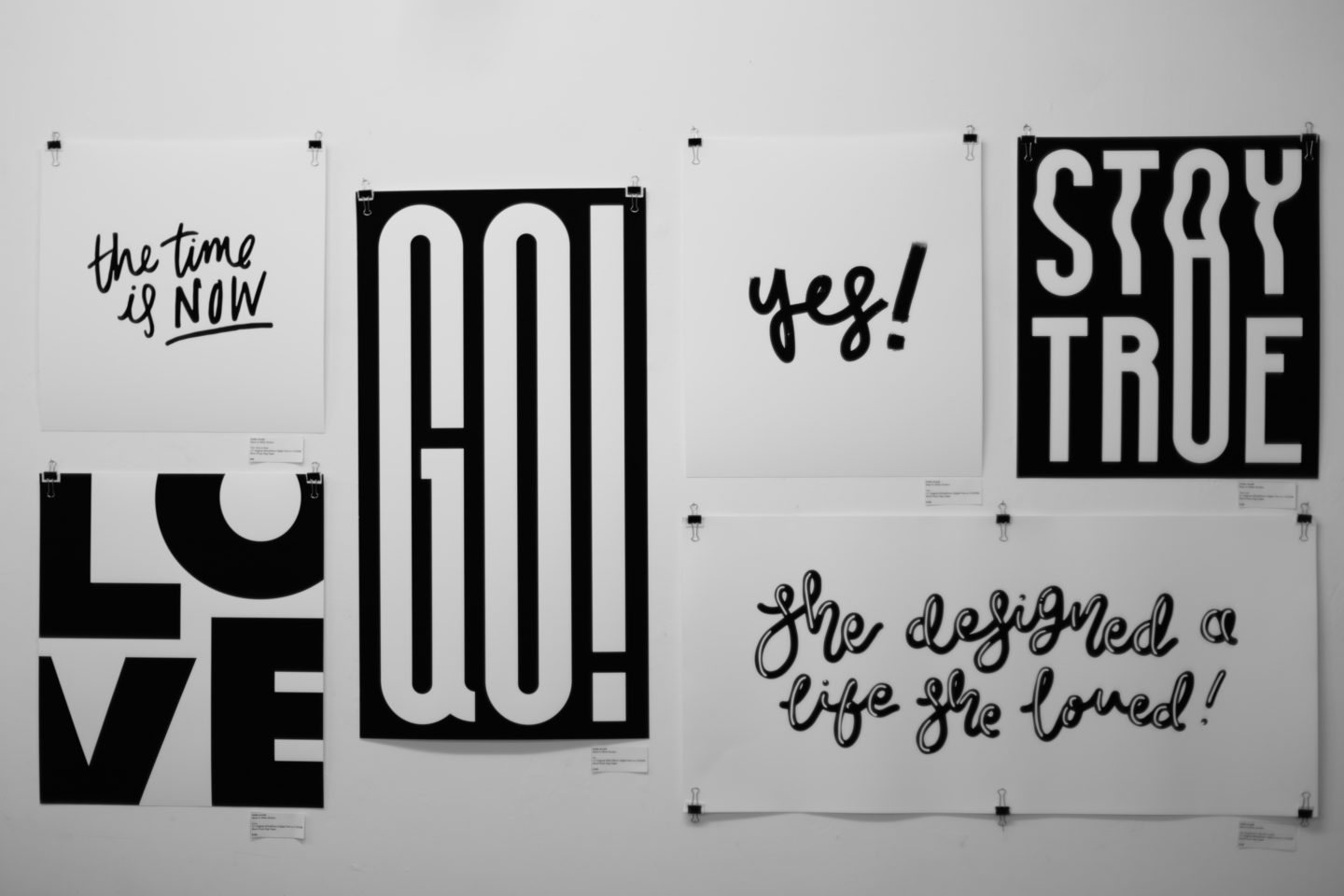 Teachers are so important as you say, what's the best piece of advice you received on your design journey so far?
My favourite tutor always says that you have to understand the rules before you can break them and she is so right. It's totally fine and fun to break the rules, use colours that shouldn't work together, combine "ugly typefaces," put stuff upside down, do things that go against the "rules," but you there has to be a reason behind it and you have to understand why you're doing it and why it works first. Those colours have that effect because there's colour theory behind it. Those typefaces weirdly work together because their typographic history is so rich. Things upside down can be great sometimes because it makes the viewer feel a certain way. There are tried and true fundamentals of design, and if you have a solid foundational understanding of them, where they came from and how to wrangle them, you can then use them in powerful, sometimes unconventional ways to make a statement. 
What knowledge would you want to pass on to someone thinking about or just starting a design course at university?
It really is what you make of it. If you work hard and soak up everything that you can, you'll learn so much and set yourself up for success. Make the most of your time at uni because you have access to some of the smartest people in the industry, you'll learn so much that will form the foundation of your career, and there are so many opportunities for students to excel. Talk to your tutors, learn from your peers, go to events, pay attention in class, give it your all and get your money's worth! 
Also, it will probably be super tempting sometimes, especially when assignments are nearly due, to stay up all night to get more work done. It is much, much better to get some sleep and come back the next day refreshed and ready to go so please get at least a few good hours every night, and look after yourself! You'll do much better work if you're well rested, well fed and well hydrated!  Believe me, I learnt my lesson! 
Find and follow Hollie in all of the places: