We're properly into autumn now, and let me tell you I am in my element. I feel like I was waiting all summer for the leaves to start falling and for the temperature to drop, and now it's finally happened I haven't been disappointed.
I absolutely love autumn (and winter and spring) and I want to tell you why, because I know there are some people out there who'll be sad that it isn't hot anymore and I don't want you to miss out on the glory of the season.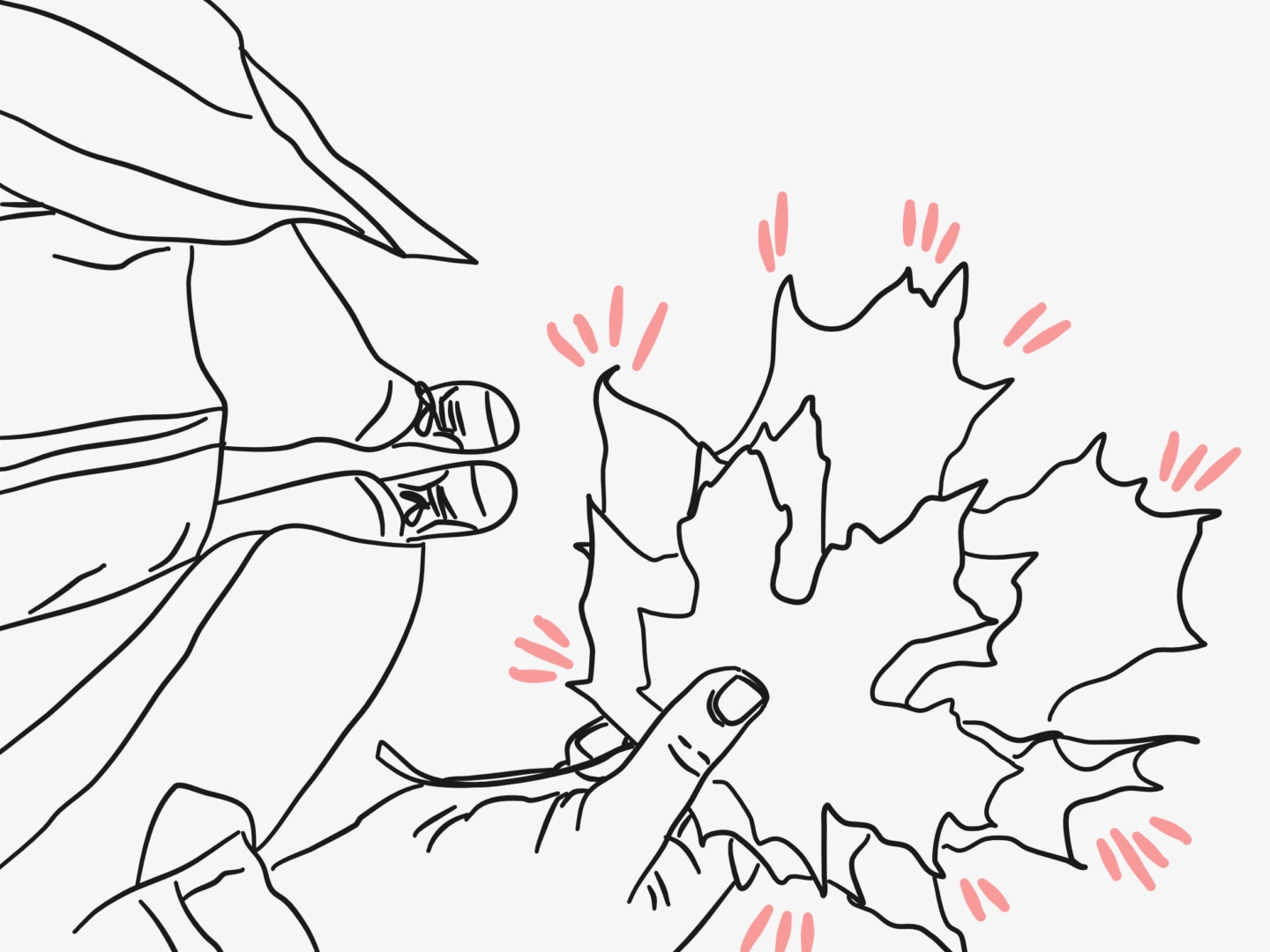 First, autumn always feels like a fresh start for me. I think it's something to do with the school year still, even though I haven't been at a school that started in September for over 5 years now. I'm not the only one who gets the desire to hit reset as soon as autumn hits, in France the end of August marks the start of the most optimistic time of year:
"And unlike January 1st and the attendant realisation that there's little to look forward to until spring, la rentrée is full of optimistic possibility. Autumn colours, fall and winter produce, new openings, and a more favorable market for job and house hunters. It's not about resolutions, it's about starting a new season with a bit more bounce in your step." – Lindsey Tramuta
Autumn feels like so much of a better time to start a project or just to refresh. Unlike January, the world is filled with warm colours, rather than the darkest days of the year. Plus, you're not recovering from the rush of Christmas and new year, instead quite often you're coming back from summer holidays or slower work periods.
To accompany fresh starts in Autumn, we're also graced with fresh cool air. Nothing wakes me up as well as a cold breeze as I step out of the house, pulling my coat across my body and taking a quick breath before bracing myself for the walk ahead. I don't know if it's just because it's what I'm used to (#northerner) but I think walking is most enjoyable when it's cool out. It keeps you alert, and it keeps you from overheating. Then, once you come back inside you appreciate the warmth. You appreciate shrugging your coat and boots off and wiggling your toes into your slippers. You appreciate your cup of tea, held between two hands, warming you right through to your bones.
You slow down and you appreciate in autumn in a way that you don't in the heady days of summer.
Cool weather means the best clothes of the year. I'm talking soft jumpers, fluffy socks, big coats, and scarves, and mittens not to mention all of the best pyjamas. I would always much rather be bundled up, snug as a bug as my Mother would say, than having to expose more pale sweaty flesh than anyone wants to see.
While you're inside, all wrapped up in your slippers and blanket you get to enjoy the best selection of TV. Whether you're into Strictly or superheroes, home design or detectives, the best shows all come back again in the autumn.
If you're still not convinced of the wonders of autumn here are some ideas to get you enjoying the season:
GO ON A WALK – make sure you wrap up warm then head out, it doesn't have to be for very long. I love going to the park or just walking around the houses when it's dark an everyone's living room lights are glowing in the street
HAVE A BIG MOVIE NIGHT – I feel like movie nights are some of the best ways to embrace the cosiness, so pick something new or an old favourite and make an occasion of it
COOK SOMETHING NEW – while summer is all about salads and barbeques, autumn is the time for busting out warming comfort foods. I'm absolutely loving The Roasting Tin ***LINK*** cook book, everything is simple and easy and super tasty
GET CRAFTY – embrace those back to school vibes and get making!
SPRUCE UP YOUR JUMPER/COLD WEATHER CLOTHING – new threads, especially soft woollen ones, are sure to put a little pep in your step
HAVE A DIGITAL DETOX – hit pause and refresh by tearing yourself away from as much digital media as possible for a day (or two if you can manage it) and reap the benefits all season long
So, settle down, get cosy, pick up a mug of tea and put the telly on while the leaves fall and the wind howls outside – now tell me you don't like autumn!