I need no help getting into the festive mood. I've been planning and waiting for Christmas since mid-October when the evenings started to get darker and there was that first chill in the air. But I know not everyone has a two and a half month build-up period, and I know that not everyone is so Cindy Lou when the fairy lights start going up. So, these are my top Christmas spirit building tips to get you or your more Grinch feeling friends in the mood for sleigh bells and the pitter patter of reindeer feet on the roof.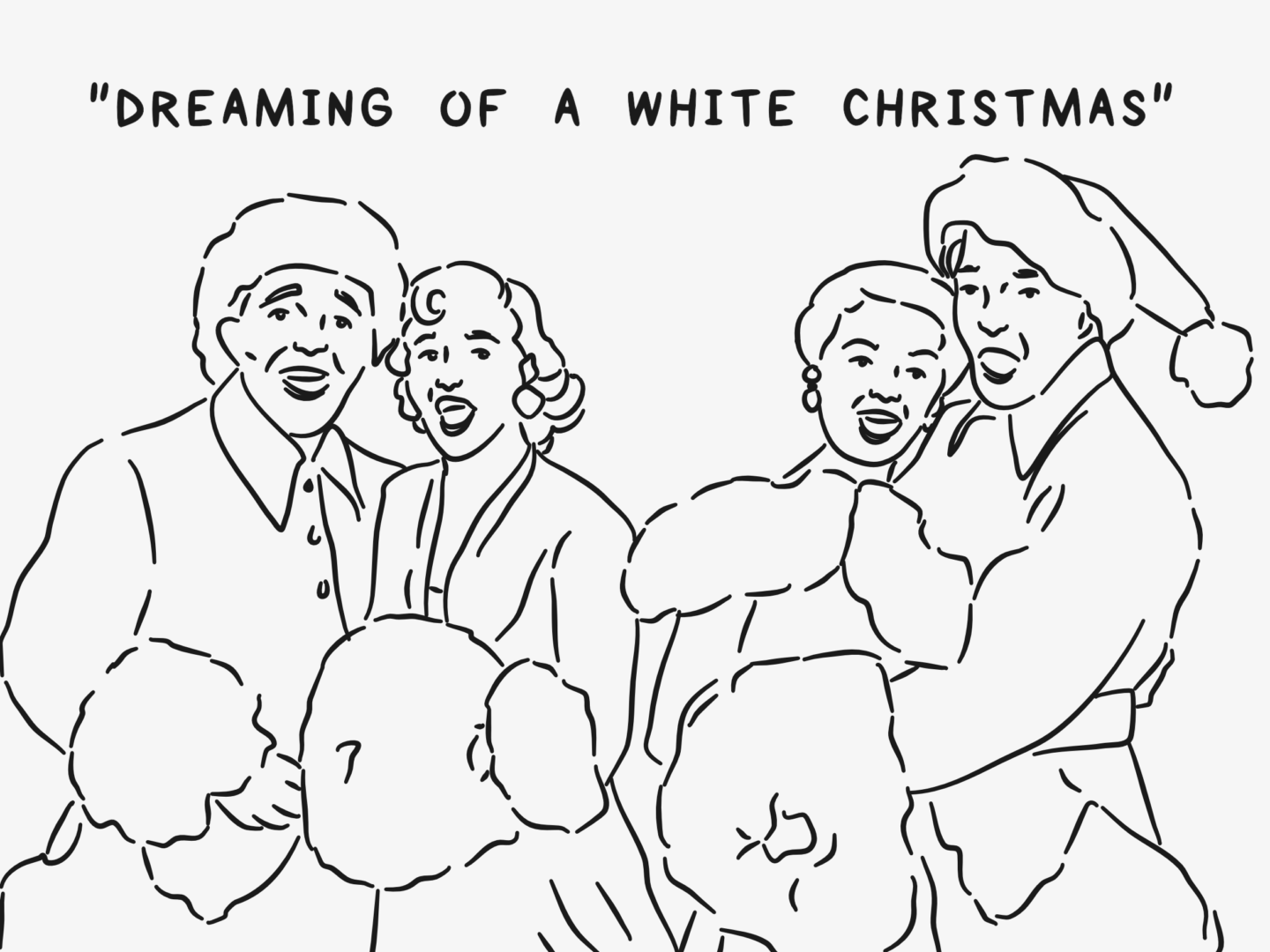 WATCH A FESTIVE FILM
This is probably the most basic answer of all but by Jove does it work. Christmas movies are the best. I have far too many favourites to list here but as you've seen this post's cover image you'll know that White Christmas is up there, with Miracle on 34th Street vying for the top spot in my heart. There will be some you've seen so many times that you can have them on in the background and still know exactly what's going on – I promise you know more words than you think you do! If you're not feeling festive at all, start with the slightly less Christmassy Christmas movies like the first Die Hard or Harry Potter (why are those movies always on at this time of year? then work your way up.
PUT ON A CHRISTMAS PLAYLIST
There's no denying there are some Christmas bangers, well maybes not bangers, jinglers might be more accurate. What I'm trying to say is that there are so many classic Christmas tunes that you'd be hard pushed not to find at least one that gets you in the mood. Last year I put together a list of my favourite Christmas albums, so if you're not sure where to start head back to my 2016 list. Or, just hit play on one of Spotify's many festive playlists, which is pretty much all of the music I'm going to have on til the end of the year.
BAKE SOME OF THESE GOODIES
Nothing yells Christmas than something sweet, and baked, and full of cinnamon. Baking always makes me feel like I'm a child again, especially when licking the spoon. So, I'd highly recommend donning your apron and heading to the kitchen to get into that elf mindset.
If you're not a baker but still want the effect, I'm a big fan of Sainsbury's Lebkuchen Stars and putting on a festive smelling candle like this spiced wonder to give the effect of baking without getting your hands sticky.
TAKE YOURSELF OUT ON A WINTERY WALK
For me, there is nothing better than going on a walk when it's all crisp and cold outside. There's just something so refreshing and calming about it, and taking that bit of time for yourself as an indulgence is a lovely way to get you ready to spend a few weeks reveling. I recently put together a post on a few of my favourite London walks. But if you're looking for something to really get you in the Christmas spirit, why not try and head towards the nearest set of festive lights. That doesn't mean you have to hit the high street (I know that personally I wouldn't find that all too calming), instead, wait until it's a bit darker then walk around the houses, there's always someone who's taken their decorations seriously. Plus, it's a lovely chance to get a little bit nosey!
DECORATE (YOURSELF, YOUR HOME, YOUR OFFICE, YOUR DOG, YOUR STREET)!
Your surroundings can make such a big difference to your mood. So why not make your space or at least a little bit of it more festive? If you're not feeling like going all out, adding some fairy lights or even just displaying and cards you've received nicely can hugely change up a room. I've also got a post coming up with some top tips for decorating a small or rented space, or at least how I'm planning on decorating mine if you need some inspiration.