Writing Christmas cards is one of my favourite parts of the season. I love letter writing at any time of year but the added bit of festivity and the added excuse to write to people I wouldn't normally is something I relish.
I mentioned in my Christmas planning post that I'd be sharing a few of my thoughts on writing top-notch cards, and this is it. This is by no means a prescriptive guide, the best cards are the ones that you write from your heart but I (at least) think it's always nice to have a bit of nosey into how other people do it.
DRAW UP YOUR LIST, AND KNOW YOUR TIMINGS
Before you do anything, you'll want to work out how many cards you're sending out and to where. The further away your cards are going the earlier you'll need to have them written. I'd suggest checking your local postage times, Royal Mail last posting dates can be found here.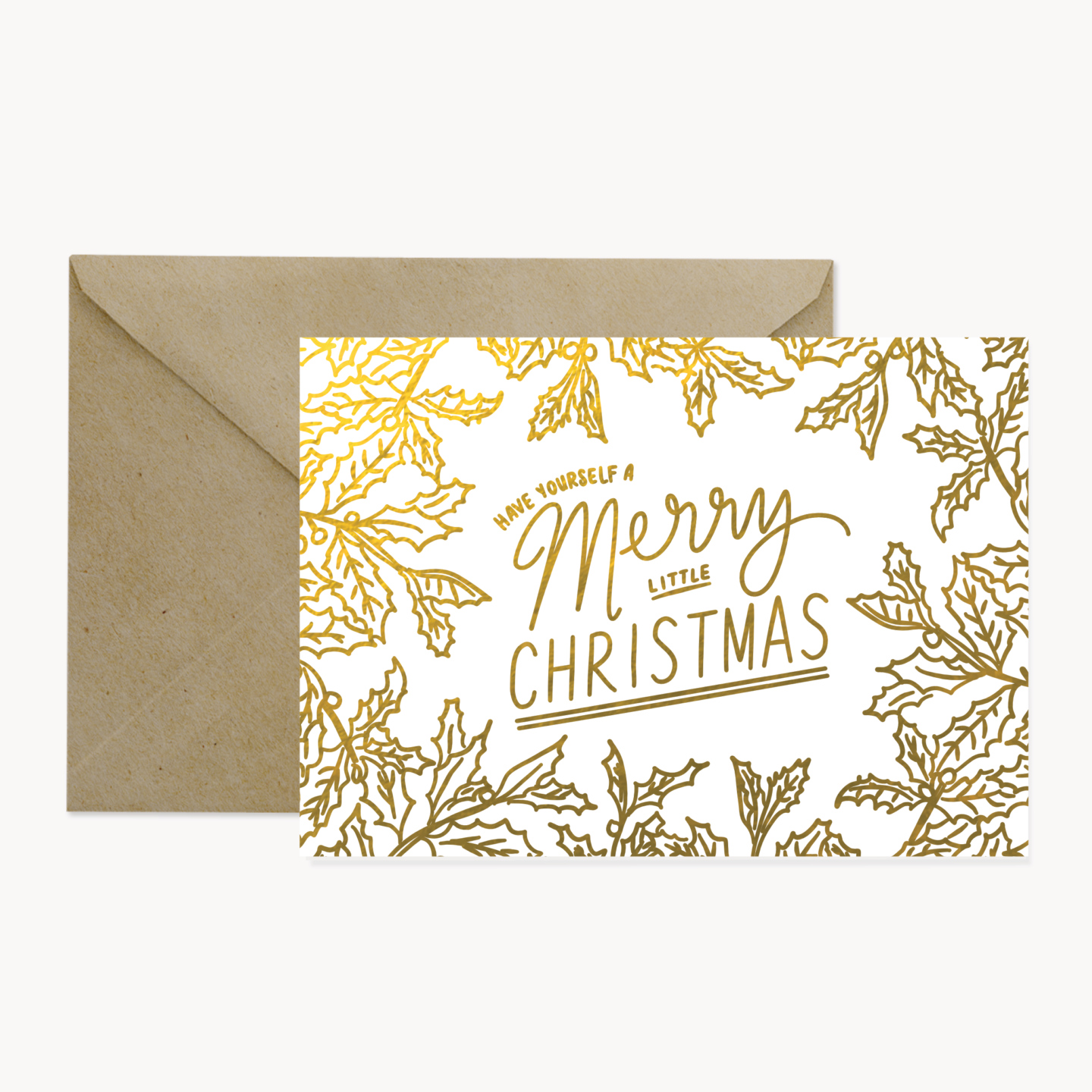 PICK YOUR CARDS
Obviously, you then need to pick your cards. I have a set that I'm very proud of in my shop, which have just the right level of sparkly in my opinion. But you should choose the cards that go with the kinds of wishes you want to send out into the world, are you going for something humorous, are you trying something traditional, or something minimal, or are you going for all-out glitter, sparkle, and sequins? Finding cards that you want to be your marker on someone's mantelpiece can be tricky, but it's so nice when you stumble across that set that's just right. Just remember whatever you buy to make sure you buy enough to have a couple of spares because mistakes will happen (if you're me).
PERSONAL, FORMAL UPDATE, OR A MIX OF BOTH?
Now to the format, where you have two main choices if you're going for something other than the "Dear John, Merry Christmas, Love Jane xx". The first is to write a personal note in each card, something specific and thought through that is more about your individual relationship. The second is to go formal with a pre-written or typed insert, one of my friend's mums is particularly great at these. If you've got a lot of updates you want to share with grandparents this way can definitely speed things up. Or, you could merge the two and have your pre-formatted updates go into a personal card, which is what I'm potentially thinking of for this year.
PERSONAL
This is the route I normally go down. I like to use Christmas cards to reflect on my relationships and why I'm thankful to have the people I do in my life – I guess because we don't have Thanksgiving here. Where possible I like to include a story we've shared over the year. I'm also partial to throwing in a Christmas cracker style joke in there too – because they're great and you can never have too many in your life.
FORMAL UPDATE
As I said I receive a lot of great examples of these from mums – is there anything mums can't do? These often come in the format of a typed up insert and can be designed as much as you like and even include photos. In terms of copy, think about including the big events that have happened over the past year. Have you changed jobs? Moved house? Taken up a new hobby? Got a pet? If not, what are you enjoying in your day to day? It can be a great chance to look back over the last 12 months.
DRESS UP YOUR ENVELOPES
I love a good finishing touch, and when it comes to letters that means adding something a little special to your envelopes – of course, make sure that your address and stamp are still clear and visible. You could adorn them with doodles, stickers, or add a few extra words. How about wrapping them in gift wrap so they're like mini presents in and of themselves? Whatever you do, add something you wouldn't normally and you'll feel like you're really sending something festive out into the world and who knows you might even make a postman's day along the way.