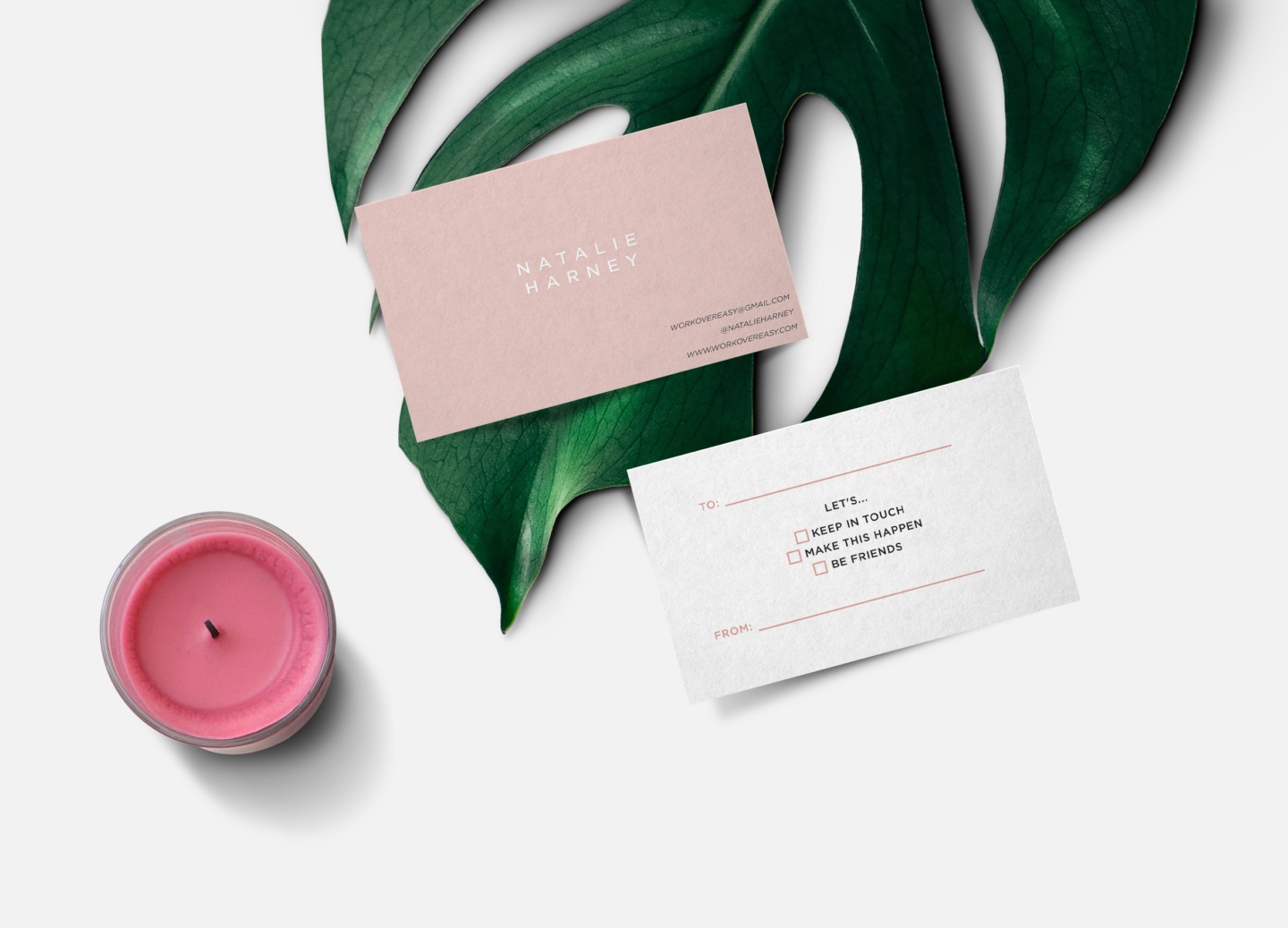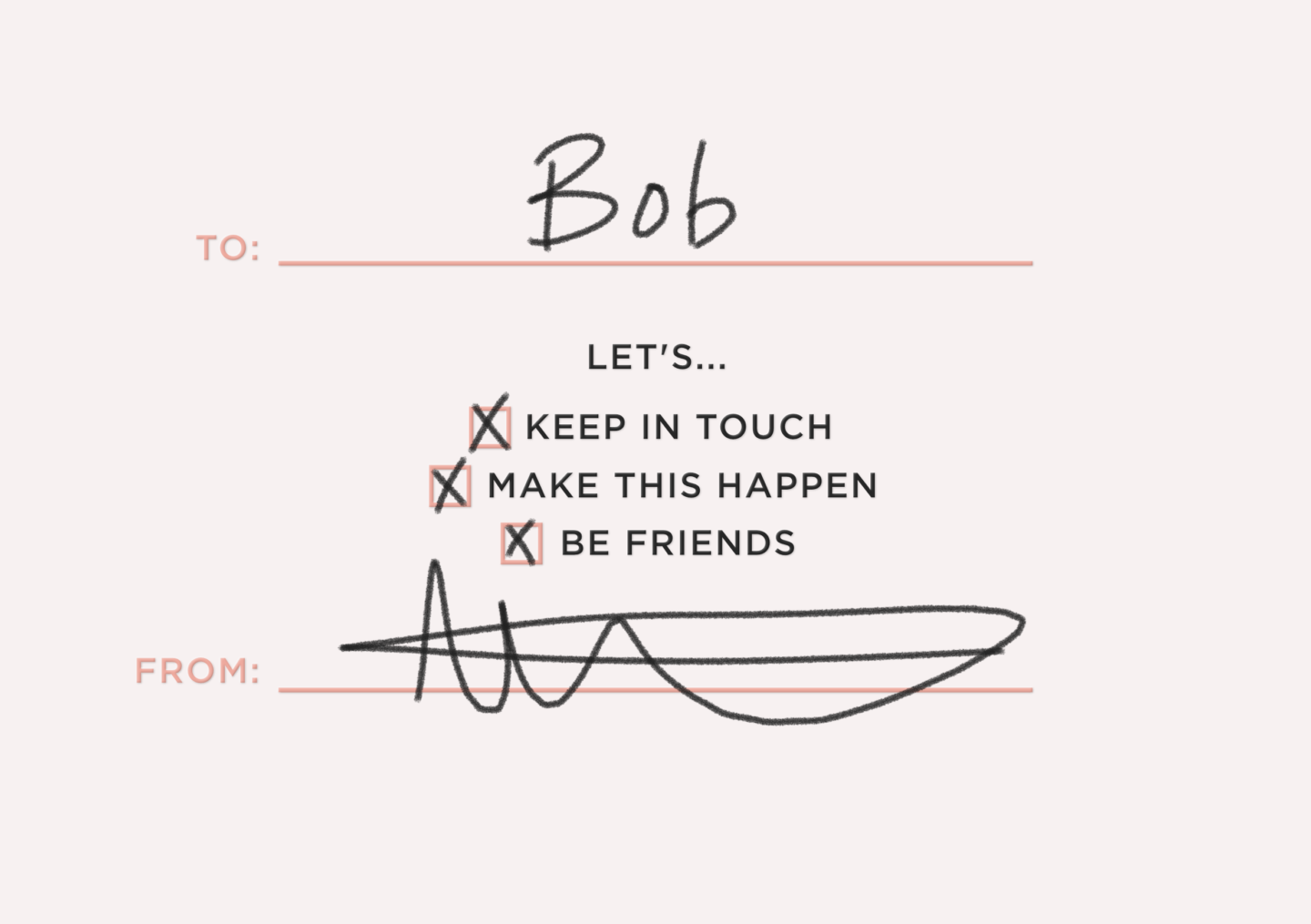 The graduate scheme I'm on involves rotating around 4 different companies in a year. That means I've met a lot of people, a lot of really fascinating and inspirational people. Meeting all of those people is a big part of the scheme, it's actually one of its aims. We're sent around different companies and learn about them in part in order to become some of the most well connected people in the building.
But it can be hard to keep in touch, especially when your work email address is always changing. That was the inspiration behind these, little stay in touch cards, which I now really want to have made up. I feel like they would be a really lovely way to leave something with people you've worked with on a grad scheme, an internship, or on a freelance job. I really liked the idea of finishing them by hand so they feel personal and in the moment, so they're less like a business card and more like a greeting card – I know which of those I am more likely to want to respond to.
Would anyone be interested in a real-life version of these?