I've been living in London for 6 months now, so whilst I'm still certainly not a Londonner, I have taken the tube literally hundreds of times and have just about worked out what I'm doing. During those 6 months I've realised there are a lot of things you can do to make your journey go a lot more smoothly that no one really tells you before you have to do it for yourself. So, this is me telling you just in case you're new to the tube/looking to enhance your journey.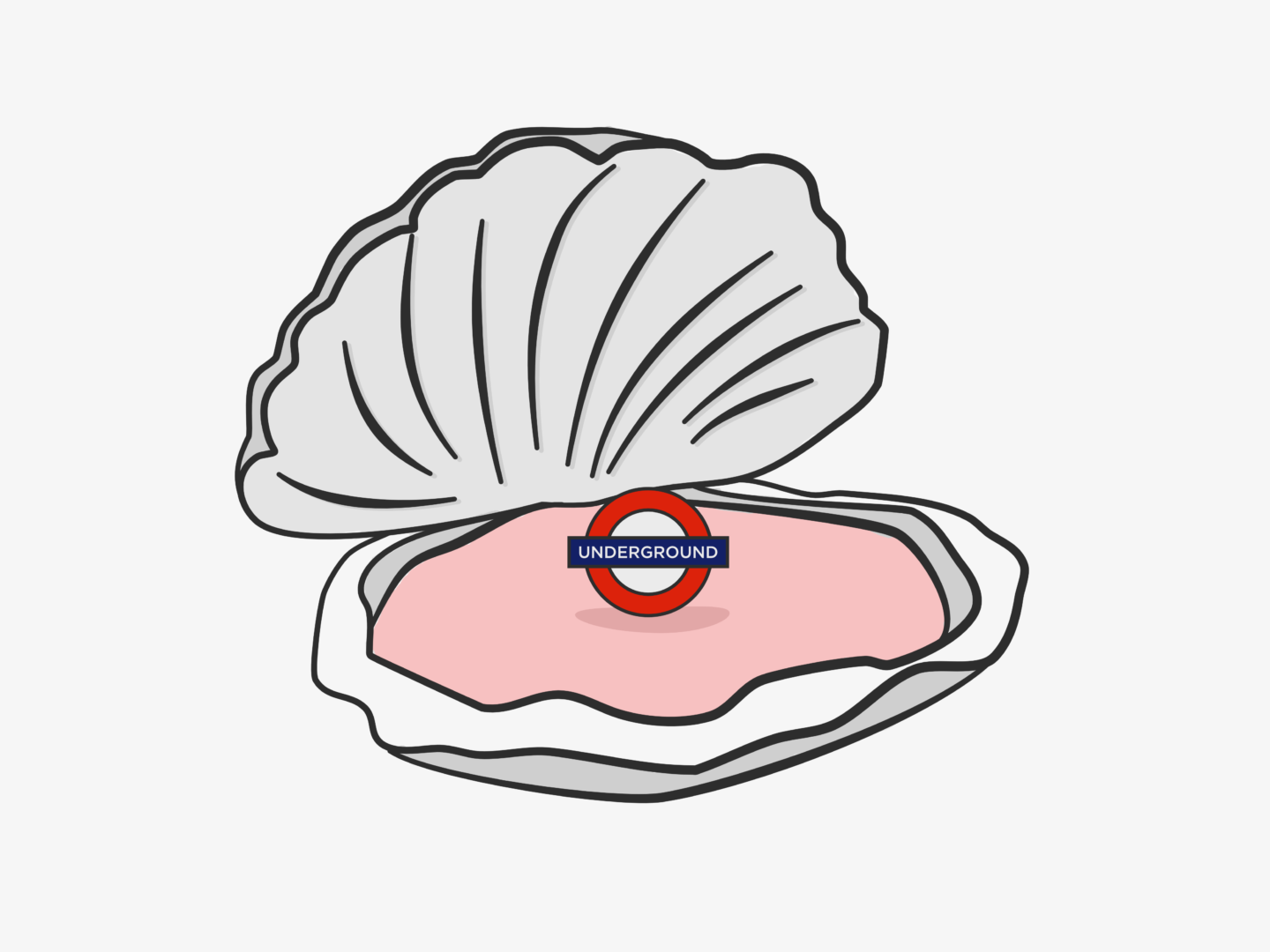 GET AN OYSTER CARD
Just get an oyster card. Unless you're using a contactless card (I would worry about dropping mine, but I am a bit paranoid), they are honestly the cheapest, easiest, and best way to get around the city.
KNOW WHERE YOU'RE GOING
City Mapper is honestly your biggest asset in the city. It makes it super easy to work out your route before you set off and will let you know roughly how long it will take. When you're working out your journey it's good to make a mental note of the number of stops you're going and the direction you'll be going in if you have to change lines. There's nothing worse than having to stop in the middle of a staircase to read the board to work out where you're going. I'd also check which exit you need when leaving a station because taking the wrong one at bigger stations like Waterloo can leave you in completely the wrong place.
HAVE A PLAN B
Things happen, tubes break down and get delayed sometimes. It's always good to have an idea of an alternative route if you have to change half way. You don't always get wifi in the underground so working out your alternative beforehand is the best way to prevent extra stress.
CHECK AHEAD FOR DELAYS
There's nothing worse than getting to the tube station and only finding out when you get there that there are delays. I have felt that sinking feeling, followed by a panic of "oh shit how am I going to get to work on time now?" too many times. Check your tube lines before you set off using the TFL website, the individual line twitter accounts, or even checking your route on City Mapper. It could save you so much anguish.
STAND ON THE RIGHT WALK ON THE LEFT OF THE ESCALATOR (ALWAYS WALK IF YOU CAN)
Save yourself the ire of rushed commuters by not blocking the left of the escalator. Honestly, Londonners are honeybadgers when they're on the move. If you're in a hurry, or like me just hate queueing for no reason, be prepared to walk on the left. For some reason people are prepared to become world class contortionists to get onto a tube but are then happy to queue not to walk up the escalator – why?!
DON'T TRAVEL AT PEAK TIMES, UNLESS YOU REALLY CAN'T AVOID IT
If you can don't travel at peak times, you can find out the peak times for stations on the TFL website. Why travel when you know it's going to be overcrowded and unpleasant? I know that if you're commuting this might seem impossible but you don't even have to travel wildly outside of peak times to feel the benefit, I now get into work for half 8 rather than 9 and I get a seat most days.
WAIT AT THE ENDS OF THE PLATFORM
The ends of the platform are normally where it's quietest. The only exception to this I would suggest is if you know there's another spot that will make it easier for you to change platforms at the other end if you need to.
BE PREPARED TO SQUISH IN
If it's busy you're going to have to squeeze in.
REALLY DO STAND BEHIND THE YELLOW LINE
Your safety should always come first. Also, don't push the people at the front of the platform past the yellow line, even when the platform is busy try and take half a step back. It can be really scary to think you're going to be pushed onto the platform.
TAKE OFF YOUR BACKPACK
Not only does this help you fit into a tighter space and sit down more easily, it's also just polite. As someone who's on the smaller side, this is a personal request after being hit in the face too many times by people unaware of the fact that their rucksack sticks out.
AIM TO STAND BETWEEN THE SEATS
While the area by the doors looks bigger, standing between the seats if the tube is busy guarantees you breathing space and puts you in exactly the right place to nab a seat if someone gets up.
BE POLITE ABOUT OFFERING OTHERS A SEAT
If you do manage to get a seat, be conscious when someone who might need it more than you gets on board. Obviously, anyone wearing a 'Baby on Board' or a 'Please Offer Me a Seat' pin falls into this category, but anyone with a young child who doesn't look to steady on their feet should come first too. There's also a judgement call to be made on someone you'd class as elderly, so be polite if you think they're on the borderline of being grateful and offended at being offered a seat.
DON'T LEAN ON THE POLES
Other people need to hold onto them – duh.
BUT DO HOLD ON!
It can be harder to stay on your feet than you realise, especially if the tube has to come to a sudden halt after someone's coat has gotten stuck in the door.
DO TAKE THE EVENING STANDARD
Having the paper to distract me has honestly revolutionised my journey home. It's also just nice to read a physical paper for once. Just be sure to put it in the recycling bin (normally just outside the station) when you're done with it.
NOISE CANCELLING HEADPHONES
If nothing else works just block out your entire commute.