I don't think I'm alone in having been struck down by the inescapable feeling of meh, the feeling that nothing is exciting anymore, nothing is inspiring, the feeling that nothing is really anything, the feeling that I have called the funk. The funk is a tricky one because it doesn't always have a cause, and it certainly doesn't have one set remedy. The funk can last for an hour, or a day, or a year.
But just because it's difficult doesn't mean that we should stop trying to beat it. As ever, the solutions I've come up with are things that have worked for me, and might not work for everyone. If you're really struggling with this demon, or any of the others I've written about in this series please seek some proper help.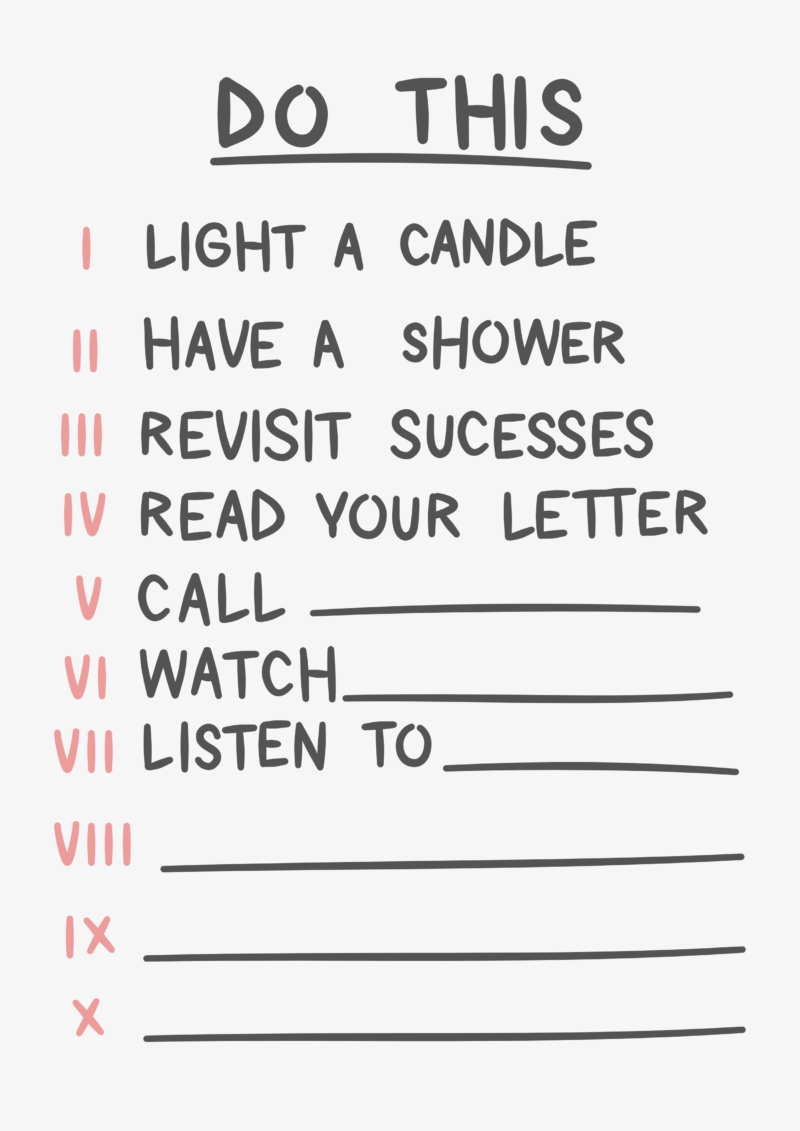 Because the funk is so tricky, I've made two things to try and fight it. The first is a check list of things to do when I'm feeling that cloud descending on me, because quite often I get restless and don't so anything and end up feeling worse because I'm stewing. I've left some spaces at the bottom so you can print it and add your own funk fighting activities at the bottom, because what makes everyone happy is different. If you're stumped for ideas I've written a list of 48 self-care activities you might like to browse.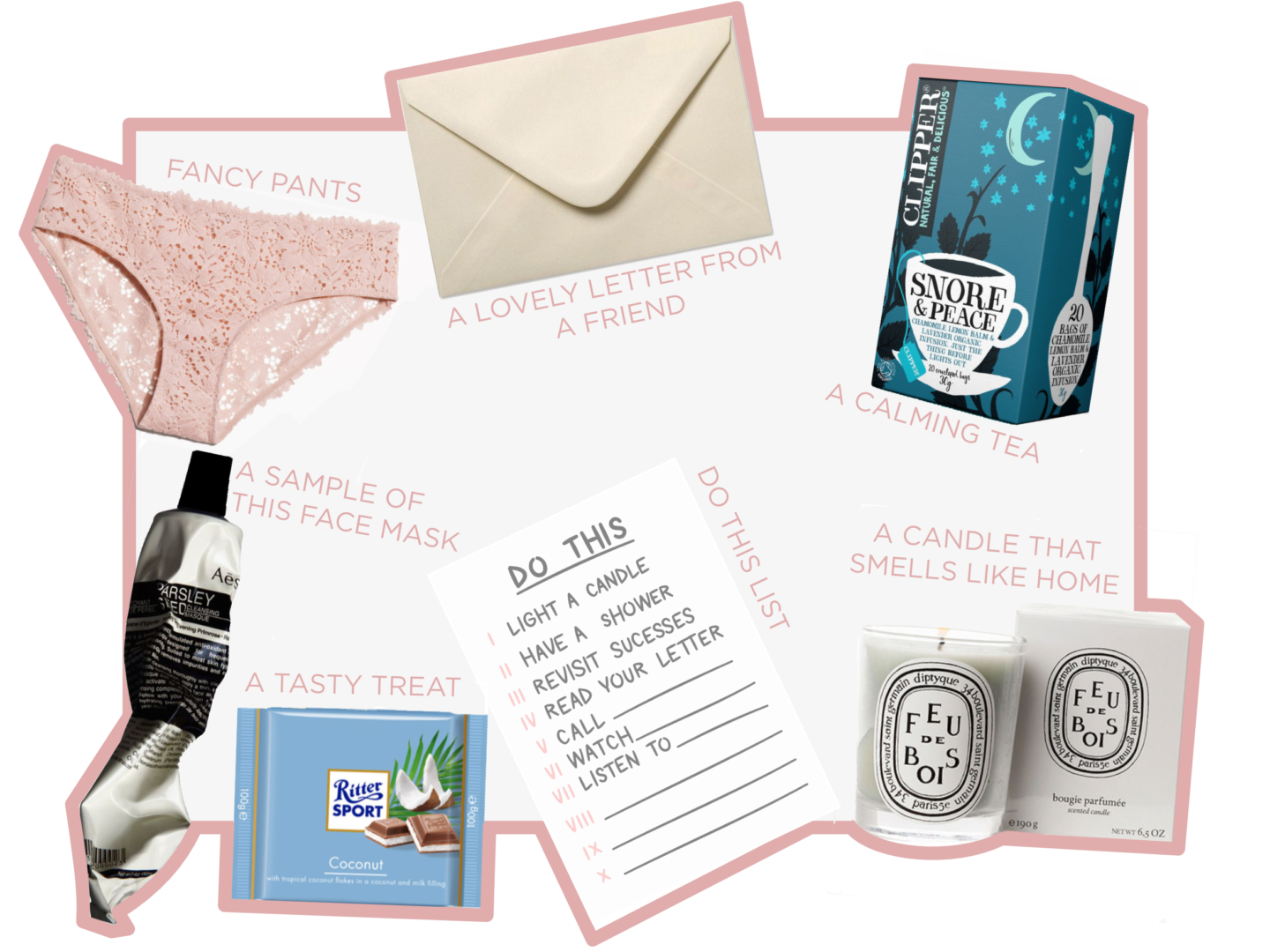 The second weapon in my arsenal is an emergency anti-funk kit. I sometimes send bits of these out in cards for friends in case they're ever feeling down, but I'd never made one for myself and I thought it was about time. In my box there's everything from chocolate, to movie suggestions, to a candle I like, to a card a friend wrote me that makes me happy.