The time is almost here, I am almost ready to finish my time being on a grad scheme and get a proper job. This year has been filled with learning, mainly through trial and error. The big thing I've learned, through the process of 4 placements, is how to get the most out of a grad scheme. Unfortunately for me, as I don't intend to be a grad for the rest of my life, this isn't so useful. Fortunately for you, I'm sharing all the things I learned the hard way so you don't have to and so some of the stuff I went through this year doesn't go to waste. It's also a bit of a bumper edition of my internships post, so it's probably worth a read if you're a grad, an intern, an apprentice, or just a new starter. This list is a mixture of things I did and that really helped and things that I wish I had done now that I'm looking back over the year.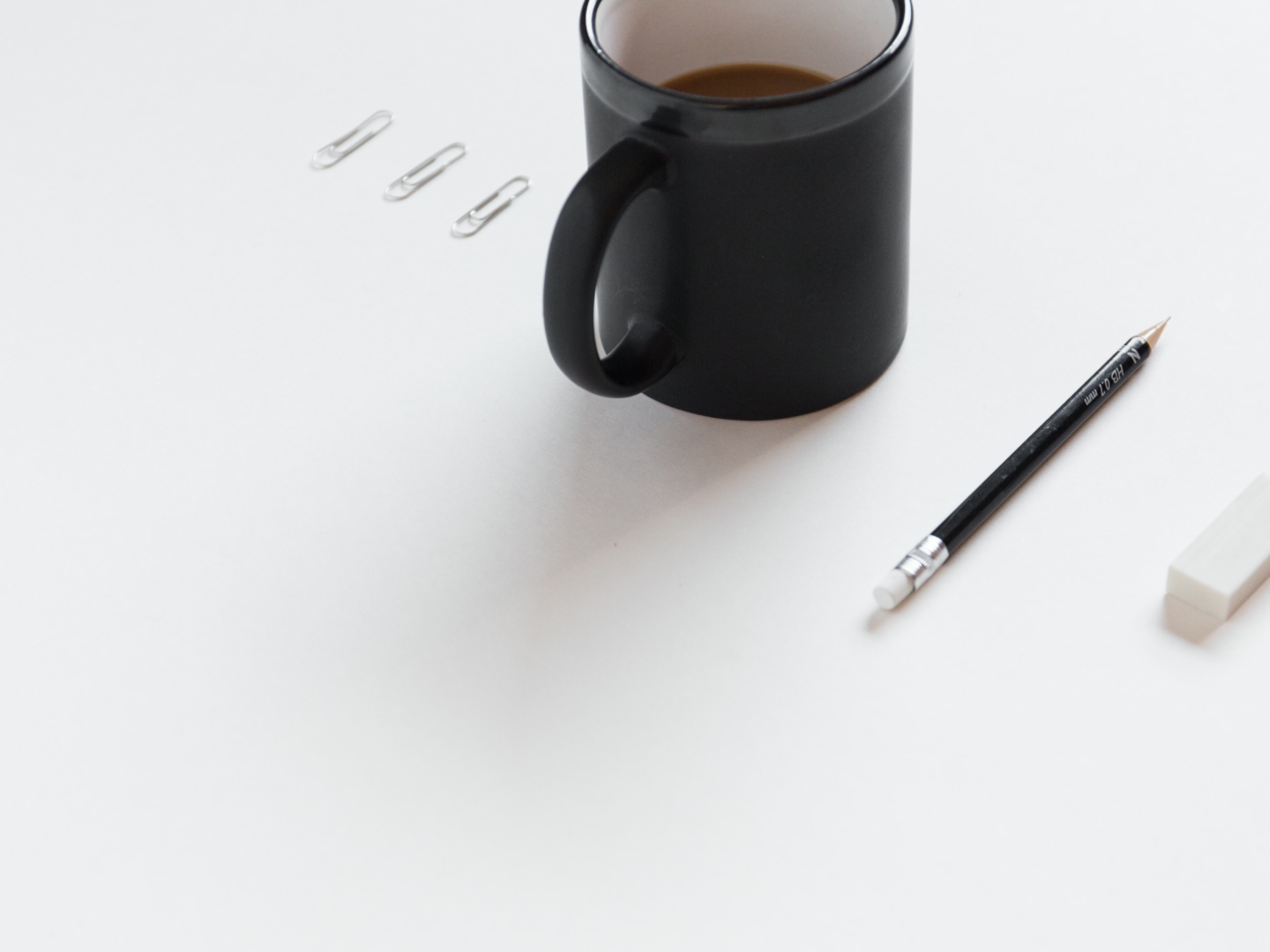 ASK QUESTIONS
You'll get told this one endlessly by whoever is running your grad scheme, but it's the biggy. Ask questions when you don't understand something, you are in the wonderful position where there truly are no stupid questions. Ask questions about the future, about people's opinions, about the work, about the business. Ask loads of questions.
People love feeling admired, fact. So, make some people feel admired by reaching out and asking them to tell you about themselves and what they do. As a grad, you have a bit of extra license to get in touch with anyone, and I mean anyone, I've had this kind of chat with everyone from new starters to CEOs and I have learned so much.
LEARN THE BASICS
There are some fundamental skills you need in any job, don't skip them, even if you're given the chance to do so. Knowing how to book a meeting room, whoever/wherever you are will come in handy at some point.
MAKE FRIENDS, NOT JUST CONTACTS
Something new starters are told to do is network, and network hard. This is undoubtedly useful. But what's way better is to make friends rather than just contacts. Putting the effort in to get to know people a little better will pay off dividends, whether that's just in having a friendly face about, getting the latest business news, or having contacts you can still talk to if you, or they, move on.
FIND YOUR SUPPORT NETWORK
As well as making friends, you also need to find the helpers. These might be the same people. But make sure you know who you can turn to for advice, or for help if you're in a sticky situation, and stay close to those people. For me, these ranged from colleagues to HR managers, to my fellow grads.
PUSH FOR WORK
There are going to be times (maybes lots of them) where you feel invisible, where no one is giving you work. This when you need to get a little bit pushy and start asking to get involved. Walk over to someone you like and see if there's anything you can help them with, even if there isn't I guarantee one of the five people who overheard will be happy to have an extra pair of hands. I wish I had done this more.
ADD VALUE
When you do get that work add some value. Put a little bit extra into whatever you do. Whether that's colour coding your excel, adding a summary in the front of the doc or in the email you send, or adding your own opinion and recommendation at the end. Add some value, and people will start to see yours way more.
BE ENTHUSIASTIC (EVEN WHEN YOU DON'T FEEL LIKE IT)
This one is tough, especially when you're in your third placement doing something you don't like so much and you're fed up with being new (okay maybes that was just me). But you need to fake it if you aren't feeling super enthused. As a grad, everyone expects a baseline of excitement from you just at the prospect of learning, and you need to live up to that standard if not exceed it. As much as it sometimes pains me, the more enthusiastic about the work you are, the more engaged you'll be, and the more you'll end up enjoying it, even if you were faking it at the start.
GET IN EARLY
Or stay late – I'm just a get in early person. Show you're willing to put the hours in.
DOUBLE CHECK WHAT YOU NEED TO DO
This is something else I wish I had done more at the start. Double check what people want whenever they set you a task, and check how they'd like it sent over – do they just want an email, or it putting in a folder, would they rather talk it through? This is the best way to make sure you're doing useful work and that you don't have to do things twice.
GET SOME OBJECTIVES
For a lot of my placements, I didn't have objectives. This was a mistake. Even if you don't get some handed to you, you should sort out some objectives. Those can be learning or doing (or both) things you want to achieve over your time. They give you something to work for, and they can also shape your time. So, get some objectives, then share them with your line manager/mentor so they can help you achieve them.
DO YOUR RESEARCH
If any of your placements are anything like mine, you'll be asked what you want to get out of your placement and what you'd like to do (no guarantee you get to do it but it's nice to ask). There's always the obvious of you want to learn and try out as much as you can – highly recommended. But it's also useful to have an idea of what the company does and what you're interested in. That could be working with a certain client, shadowing a certain person, learning a certain skill, or just trying out a new role.
TRY AS MANY THINGS AS YOU CAN
This is pretty obvious, but you're in a grad scheme to learn so try out as much as you possibly can. I'm talking different roles, different ways of working, different skills, different groups. Just pack in as many experiences as you can, even if you have to learn how to play softball.
MAKE NOTES
This one has two parts. First, write everything down when you're working so you can provide good meeting summaries and just do good work. Second, write down everything you do and everything you feel about the job as you go. This will be absolutely invaluable in the future. It's easy to look back on things with rose tinted glasses or to focus on that one thing that went wrong on your last day rather than the overall experience. Having those records to refer to will help give you a truer picture of your own experience, so you know what works for you. Plus, having a record of everything you did and learned is so useful when you're applying for more jobs and you need to give examples in interviews or on application forms.
KEEP A LIST OF WORDS YOU DON'T KNOW
Write down every word or acronym you don't know, then ask (or google) what it means. By the end of if you'll have a work glossary that means you are more likely to have some semblance of an idea as to what is going on.
SORT OUT YOUR DESK SET-UP
By the way the world is going, you are going to be working at a desk until you're 102. So, make sure you set up your desk properly wherever you are. Setting my seat to the right height has changed my life. If you're moving around a lot, get yourself a little tray to keep your papers in. It will make it so much easier to gather up your stuff and carry it over to wherever you're going next. They're also great for storing the fruit you accumulate from the canteen.
STICK TOGETHER
If you're coming into a business as a graduate, more likely than not you'll be coming in with a little gang. In mine, there were four of us. Stick together. Share what you've learned. Bitch about your problems as a group. Stay close to those people because they know what you're going through, and they're probably going to be super useful at some point – especially if you don't manage to get around to learning how to book a meeting room (seriously, don't be that person).
SAY YES AS OFTEN AS POSSIBLE
Have you got five minutes? Yes. Could you help me out on this project? Yes. Do you want to grab a coffee? Yes. Do you want to be involved in some new business? Yes. Do you want me to show you how to write SQL code? Yes. Would you like a drink? Yes please.
BUT DON'T BE AFRAID TO SAY NO
As much as you should say yes to as much as you can, don't forget you can say no. If you have loads on and you can't complete a piece of work well, say so at the start. Also, if you don't want to go to drinks, you don't have to.
READ WIDELY
There are going to be quiet moments in your job. Use those to research your industry, or things that are tangentially linked to what you're doing or clients you have. Then share what you've found if it's useful. This is the second best way (the first is cake) to make friends with colleagues.
BRING YOUR OWN SKILLS AND OPINIONS
You're on whatever grad scheme you're on for a reason. You have a unique set of skills and experiences. Don't be afraid to make them a part of your work, and to put your own spin on things as long as you're still ticking the major points you need to.
SPEAK UP
On that point, make sure your opinions (or just questions) are heard in meetings. You are just as bright and able to come up with ideas as anyone else.
UNDERSTAND IT'S NOT GOING TO BE WHAT YOU IMAGINED
No grad scheme lives up to the hype, not one. That's not to say they're bad. But they're jobs. Sometimes they're boring. Sometimes they're stressful. Sometimes they don't feature the things you want. Sometimes you'll meet people you don't much like. It's not going to be the wonderful world you imagined, but it is going to be filled with opportunities. Don't be disheartened, just make the most of it.
REMEMBER EVERYONE IS MAKING IT UP AS THEY GO ALONG
There are going to be times when you have to blag it. In these moments, its useful to know that everyone, no matter how senior, has to make it up as they go along at some point (probably more often than you think). So, don't worry about it. You're learning. They're learning. Ask for help if you need it, you're allowed to not know!
BRING YOUR OWN LUNCH
You are not going to be paid much (it's like a working masters) so it just makes sense.