As I made a Christmas wallpaper last year, I'm hoping that this is going to become something of a tradition on the blog, because I love having a tradition, especially if it's festive. Plus, it's really nice to see how my work and style changes year on year. The difference between this year's and last year's is huge, and as much as I still appreciate the stuff I made this time last December, I'm personally really excited about how my work has evolved.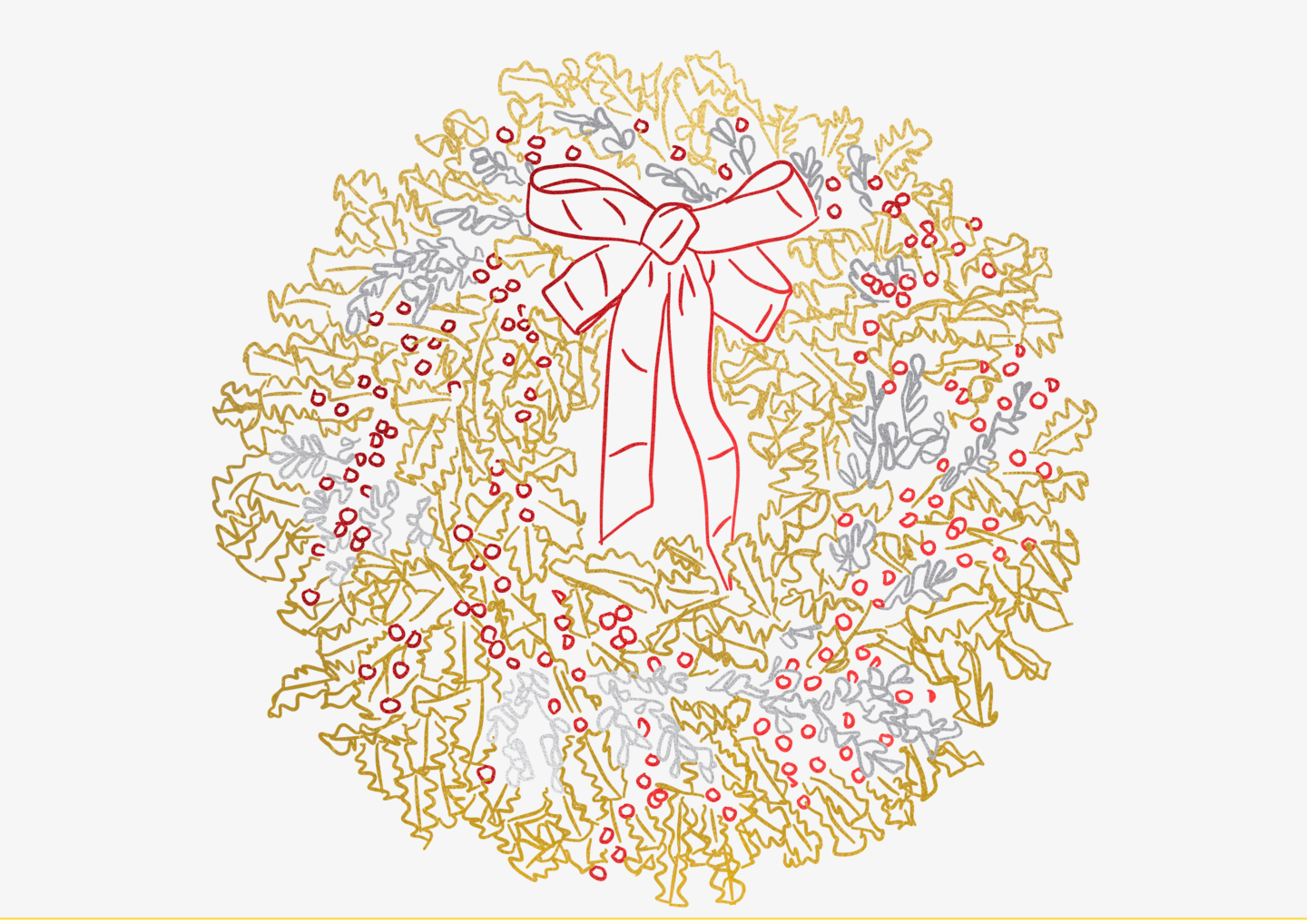 This year I wanted to go with a wreath based design. Wreaths have been a Christmas tradition since the 16th century, and I love the idea of being a part of that running history in a slightly more modern way. While the religious symbolism of a wreath perhaps isn't as important for a lot of people now, the actual makeup of the wreath hasn't changed all that much, although we don't use the candles as much. They're still made up mainly of evergreens, offering a sense of life in the cold months. Personally, I really like the way that wreaths are a public symbol of embracing the season. As soon as you start to see wreathes out on people's doors you know that your neighbourhood is getting into the Christmas spirit.
That's what I wanted to do with this wallpaper, because I'm planning on using it at work as an official notice that I am fully embracing the festivities. Hopefully, it can be your symbol too and we as an online community can hang our wreathes on our digital doors (backgrounds) and use it as a reminder to others and ourselves that we're letting the Christmas spirit in.
Download the background for your desktop or for your mobile.
If you do end up using it please let me know/share a picture on one of my social pipes – it would honestly make my day!