Throughout the year I've been sharing an outfit illustration every Saturday over on my Instagram in an attempt to feel like I could have been a style blogger (or even have style) in an alternative life. They've been some of my favourite illustrations to do, and by the looks of my engagement they've been some of your favourites too. Plus, I'm a definite cold weather baby, and I love getting to wear all of the knitwear and as many layers as possible. Right now is about as confident as I'm going to feel in my fashion. So, I wanted to do a whole post dedicated to them and some of my favourite winter outfits.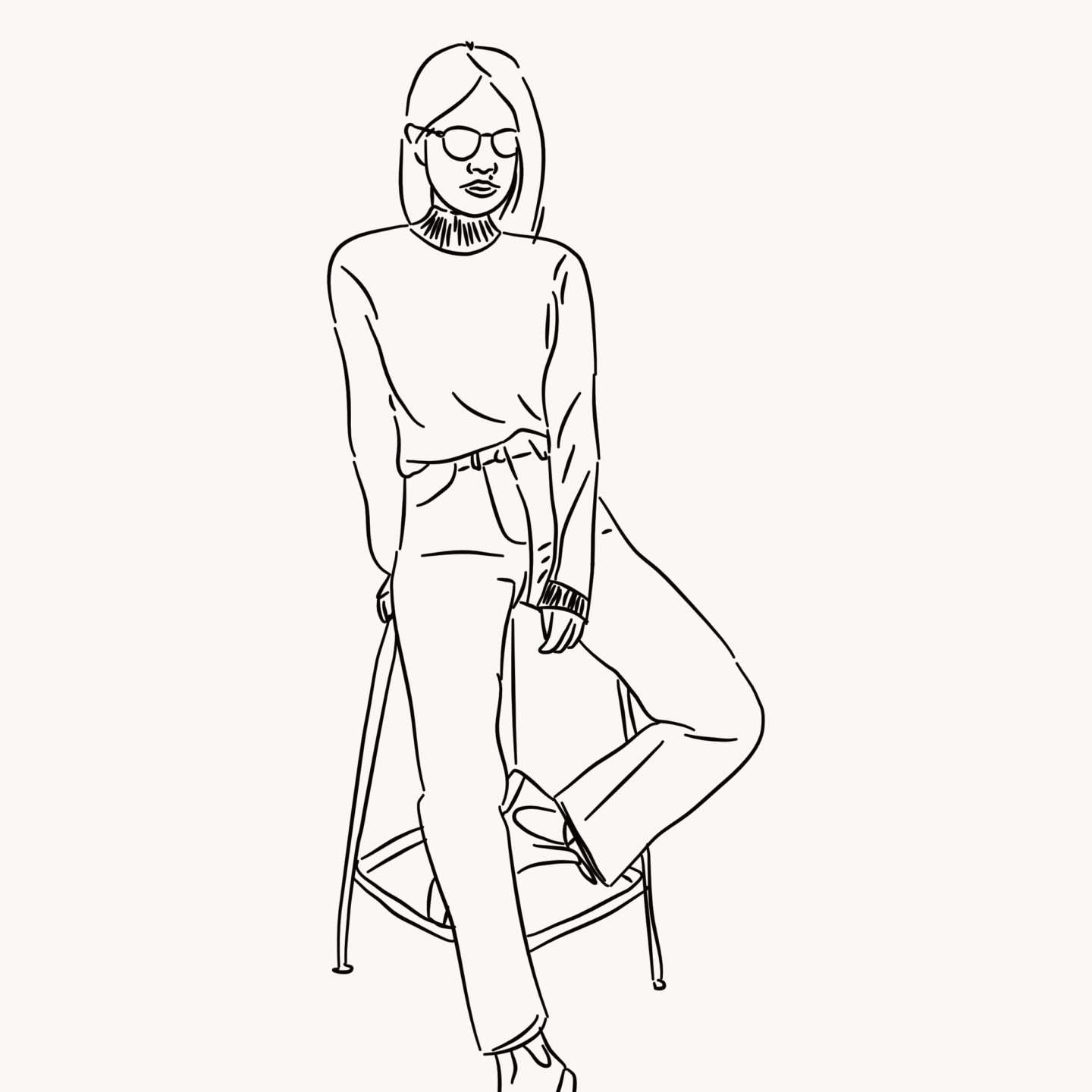 My uniform when the weather turns is jeans and jumpers, more specifically at the minute straight leg jeans, high neck (vintage cashmere) jumpers, and a pair of sensible boots. It's warm and practical and that's pretty much all I'm looking for in an outfit. In fact, it's a look I love so much that I've engineered another trip to Edinburgh purely so I can pick up a few more knits.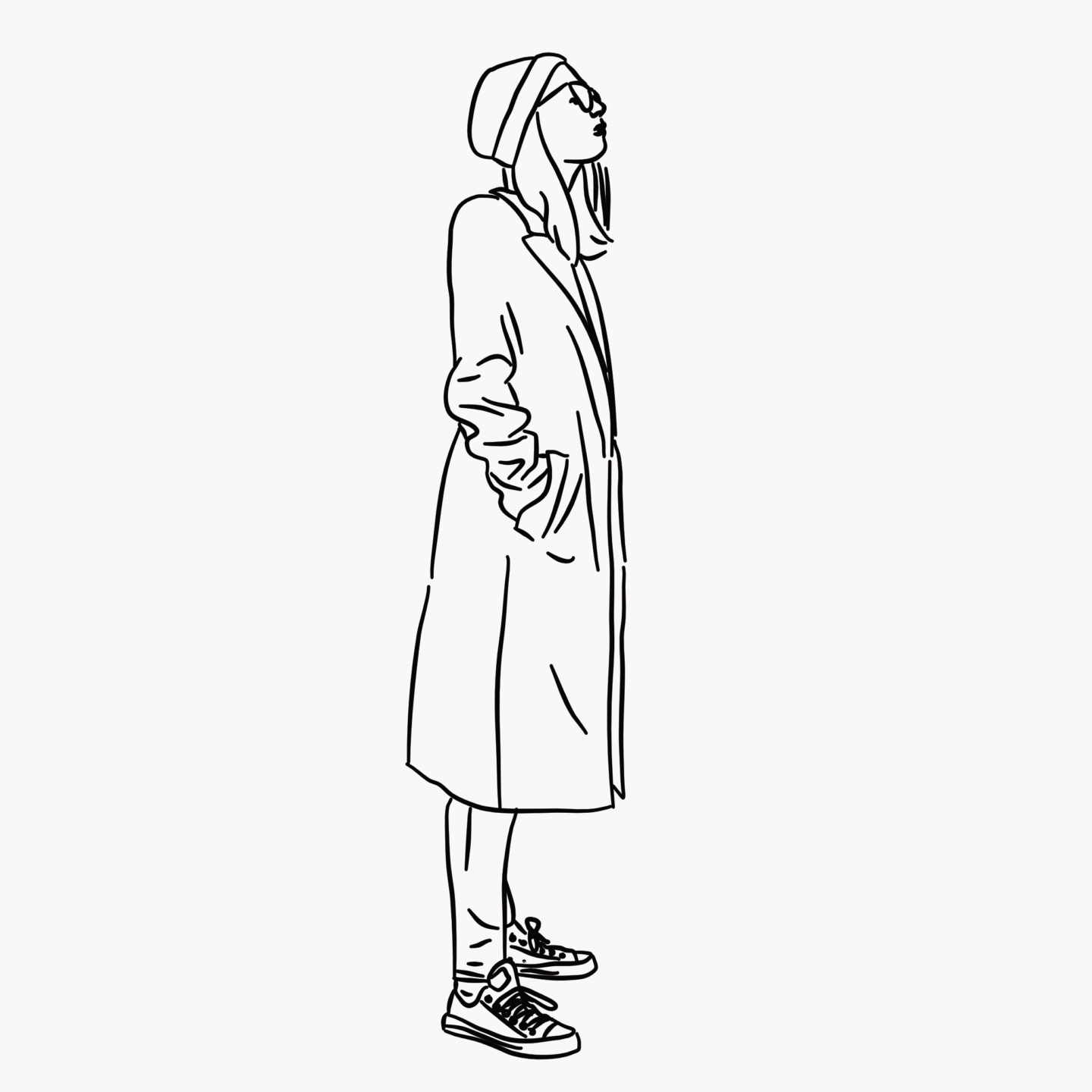 I've had this camel coat since I was 19 and it's probably the most grown up item I own. It really pulls together an outfit, and has remained timeless. I always feel really chic when I put it on, no matter what I've thrown it on top of, and I mean no matter what because I will put it on with jogger bottoms and trainers.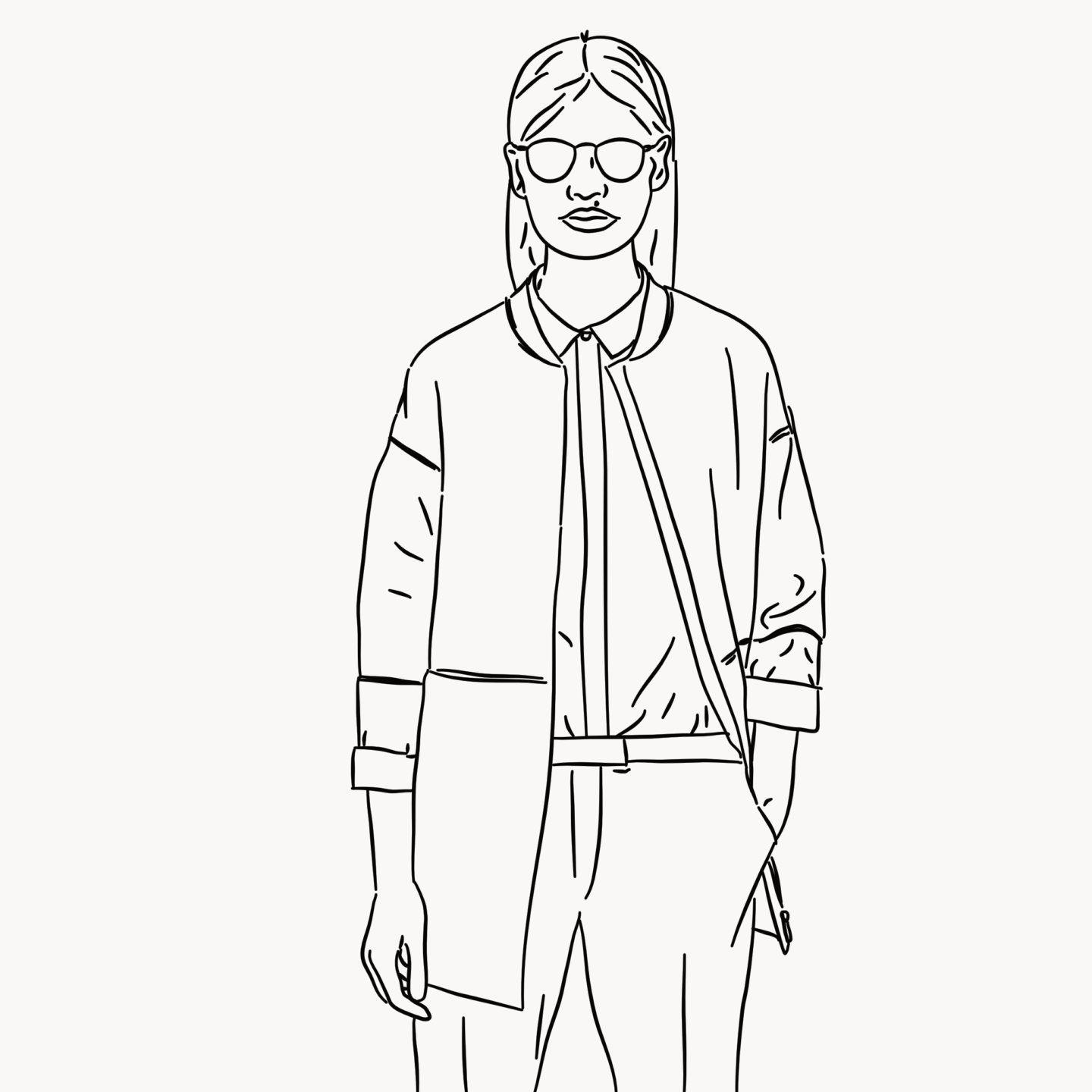 My other coat is an all-black number from COS. It's a bit more practical than my camel coat because it zips up, so it's the one I turn to when it's really nippy outside and I need to wrap up in my scarf and hat as well. I only started wearing a woolly hat last year, in part because I used to think they looked silly and in part because I used to be a hardened northerner and now London has turned me soft. In a nod to that past I still never roll down the sleeves on my coat – I have a weird thing about not liking my forearms to be covered so I'm a sleeves rolled up at all times kind of girl.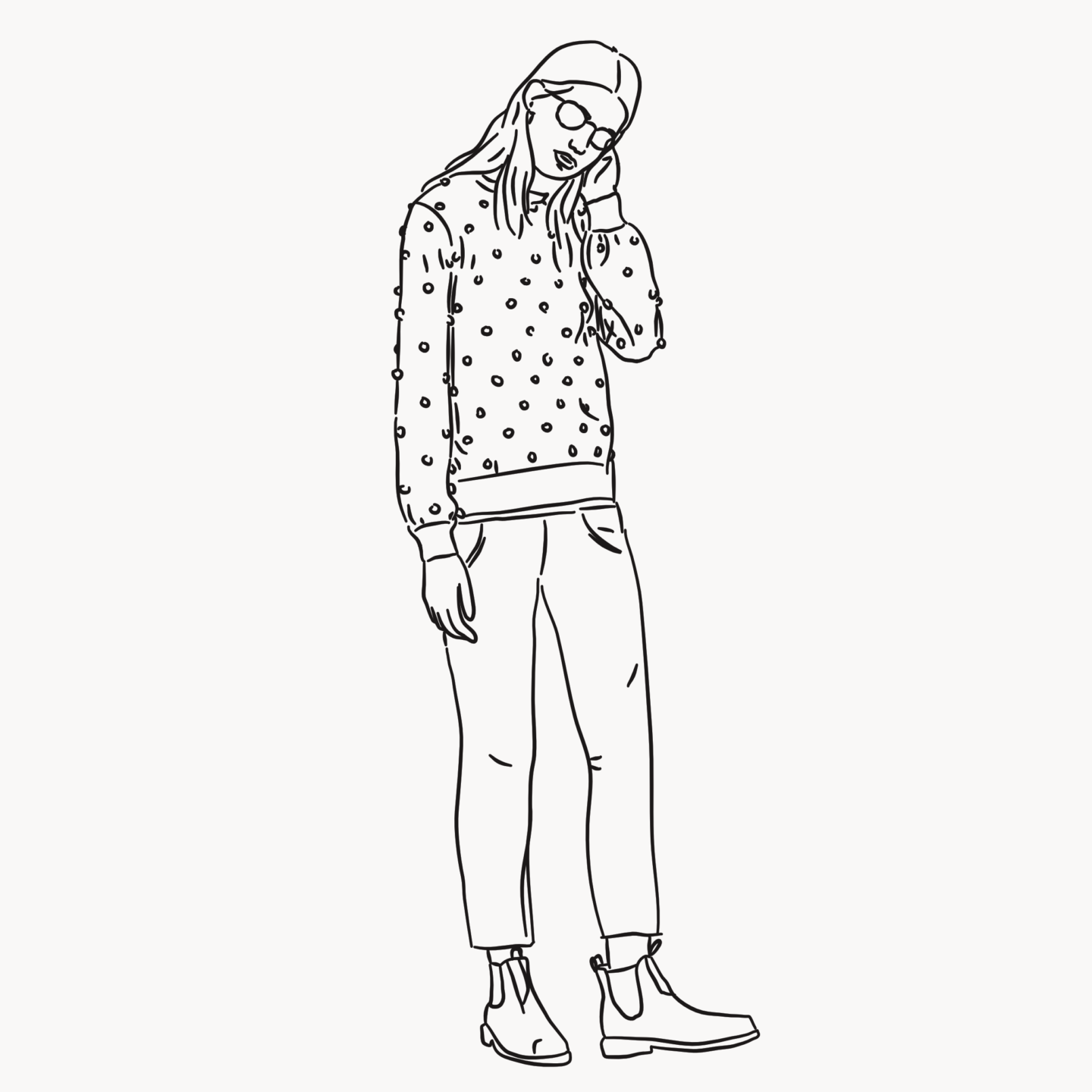 I couldn't do a winter favourites without mentioning my Christmas jumper. I picked this one up last year from Warehouse and I still love it. It's just fun enough (100% the most multi-coloured item I own, not that you can tell here – there's a colourful version on my insta) to work for novelty jumper day at work, but still wearable enough that I can pop it on to go to the shops in. It makes me feel like a Christmas tree a little bit with all of the bobbles.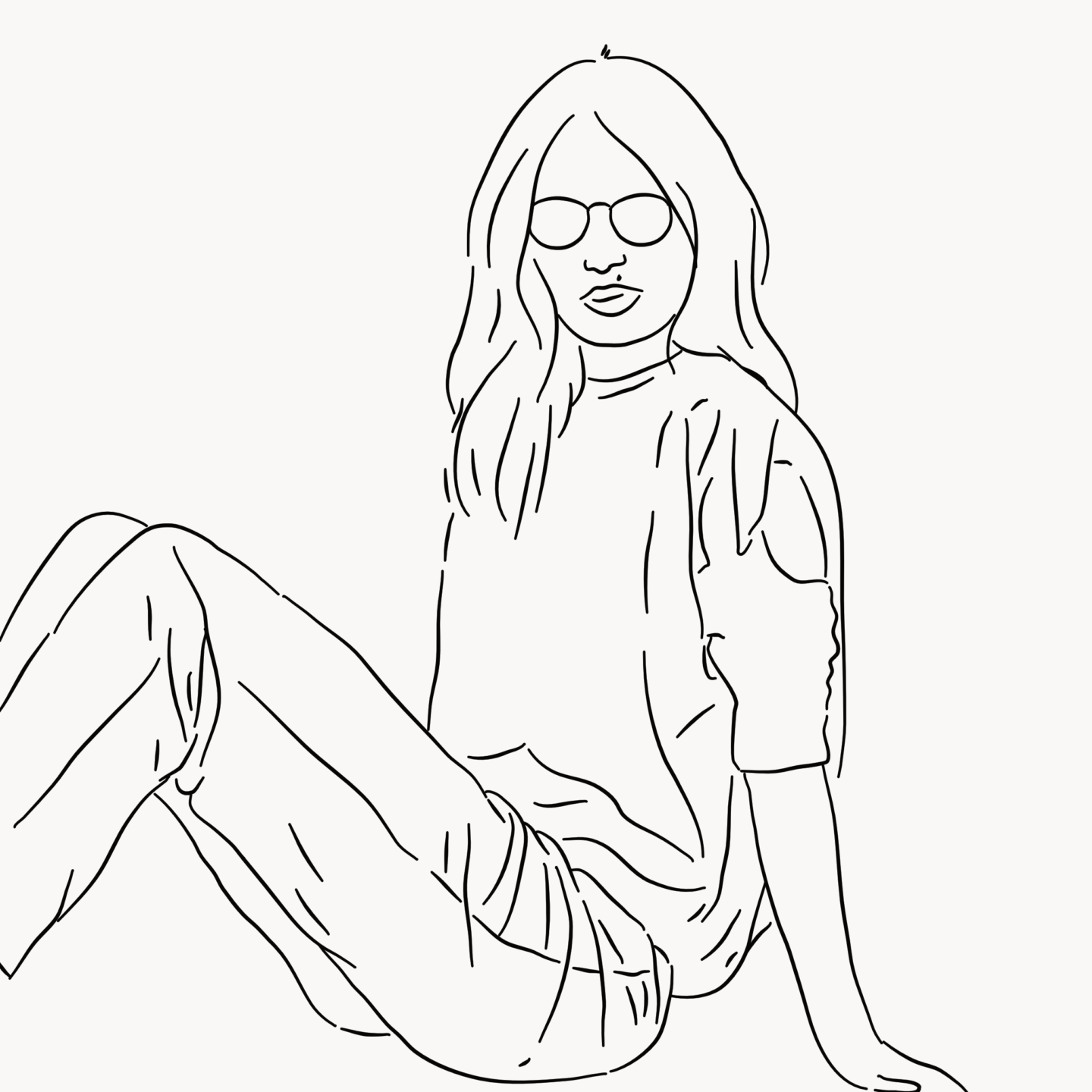 But ultimately my favourite winter outfit is my pyjamas. It's my favourite outfit year-round, but especially when it's cold out and I can add some fluffy socks and a big jumper, and maybes a blanket on top too.
If you'd like to see some more of my style based illustrations, head on over to my portfolio where you can see some of my favourites as well as a couple of cool commissions I've done over the past few months.