Mulled wine is one of my favourite festive treats. I'm not generally a big drinker but there is something a little bit magical about a warm mug, glass, or tankard of steaming mulled wine. Not only is it delicious, it's also the ideal way to warm your cockles in after being out in the cold. Plus, there's the added benefit of it filling your home with the scent of all of those classic Christmas spices if you make it yourself.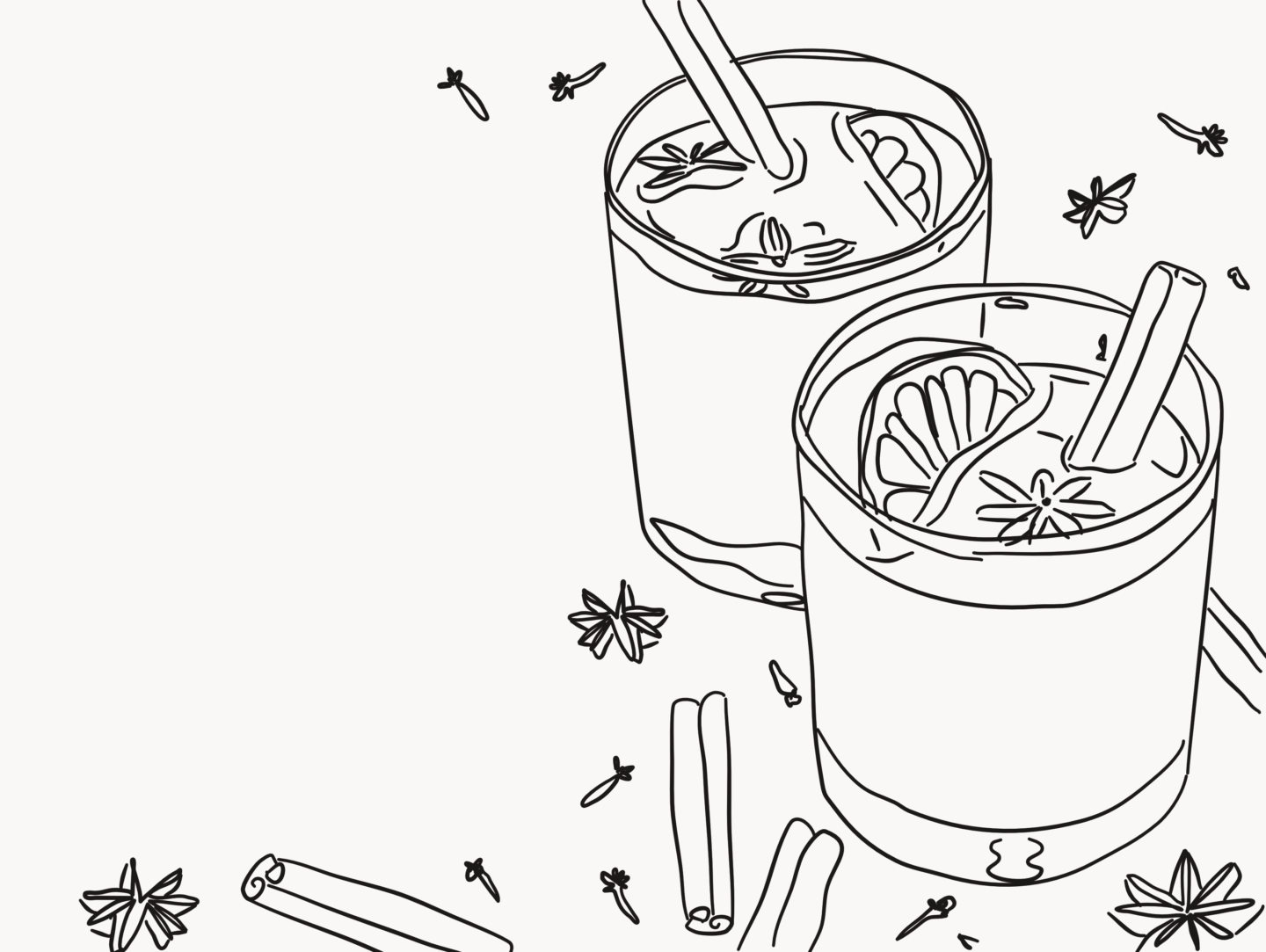 So, for today's post I thought I'd share the recipe I've been using (quite a lot) and loving this Christmas.
2 oranges, sliced into rounds or half moons
1 vanilla pod, split lengthways
4 cloves and 4 allspice berries (or 6 cloves)
2 cinnamon sticks
2 star anise
150g caster sugar
Bottle of red wine
100ml brandy (optional)
Mix it all in a large pan and then heat over a low heat for at least 20 minutes.
If you're looking for something equally festive to go with your mulled wine, last year I shared my lebkuchen (German spiced cake/biscuits) which are my favourite accompaniment to pretty much everything at this time of year.