Carrying on from the Hamish and Andy poster I created last week, I wanted to design some more alternative posters for my favourite podcasts. This week I'm sharing two, for a couple of my favourite design themed podcasts. They're both very different, but they both provide me with a lot of creative inspiration.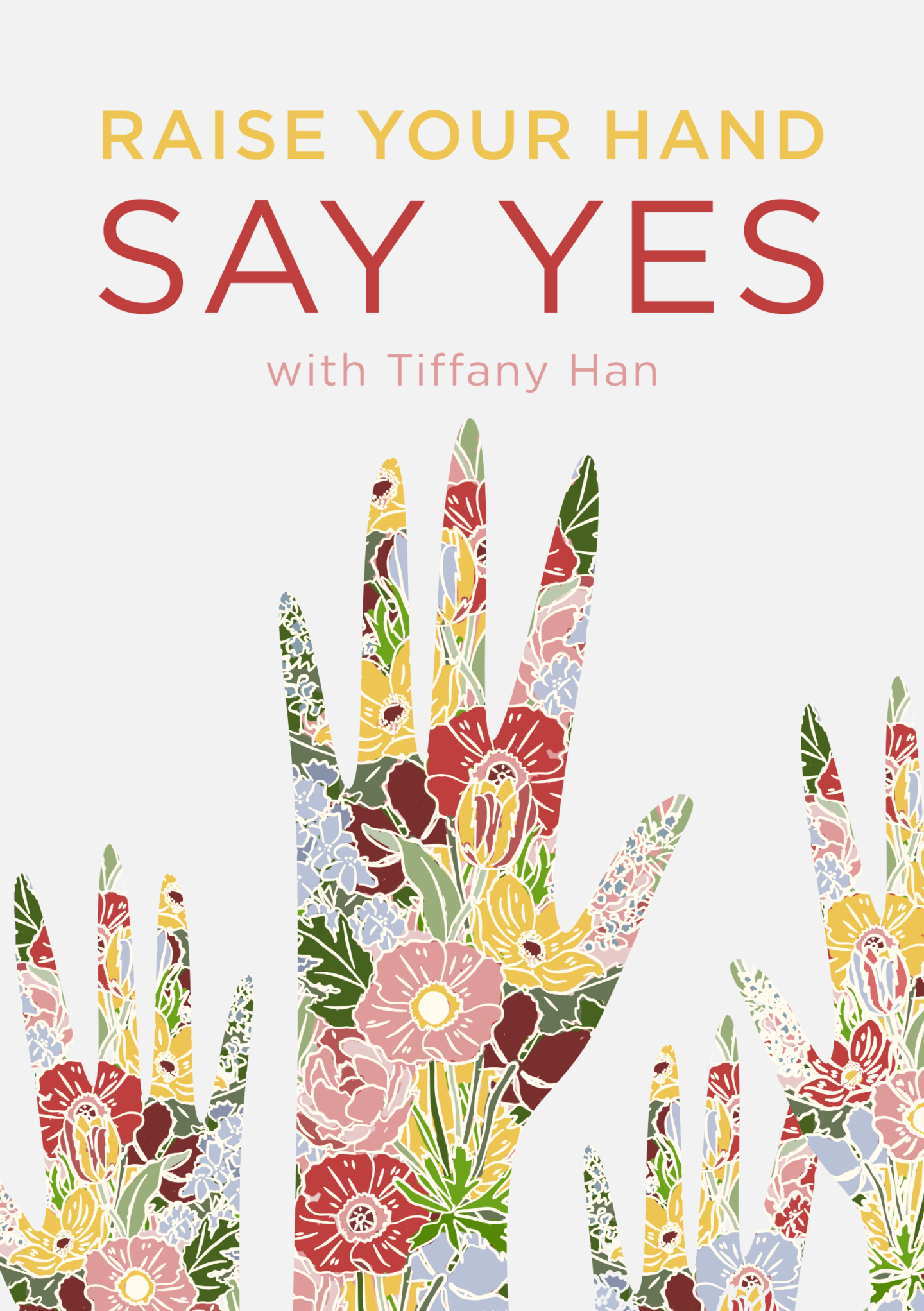 The Raise Your Hand Say Yes podcast sees Tiffany Han discuss all things creative living and working with some of the most interesting artists, makers and doers around. All of Tiffany's interviews really get to the heart of what a living a creative life means for her subject. She doesn't shy away from showing the tough side of pursuit a creative job, instead, the podcast is designed to be something of a companion for those tough moments that offers advice and encouragement to her listeners. This poster focuses on that spirit of finding beauty and growth when you say yes.
The best pieces of design are the ones you don't notice. 99 Percent Invisible "is about all the thought that goes into the things we don't think about". The podcast covers the design everything from cities and architecture to objects, to sounds, but the episodes are all held together by an overarching sense of curiosity and wonder. I wanted my poster design to highlight the way that the podcast really changes the way you look at the world and shines a light on the incredible stories of the designs behind so much of what surrounds us. So I took a bit of inspiration from their logo and decided to show a visible 1% of the city.