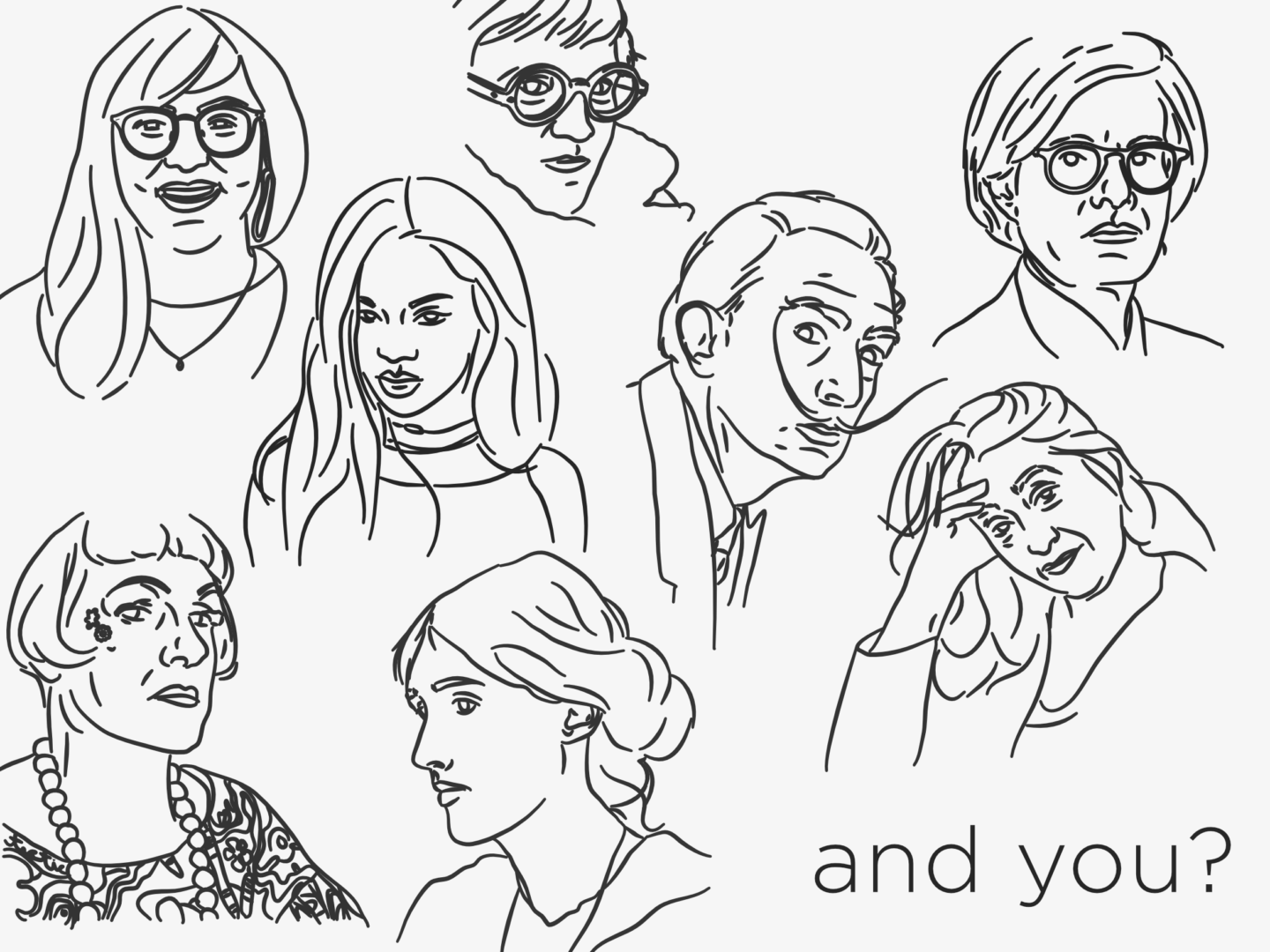 People have been drawing portraits pretty much for as long as people have been drawing. They were the only way to capture someone's likeness whether that be in a painting, a sculpture, a drawing, or a print. But portraits have always been about more than just documenting what someone looks like, they've been about capturing something more of that person whether that's their wealth, their status, their taste, their work, the nobility, the political agenda, their virtue, or their intelligence.
Portraits began as something only available to royalty, and then the wealthy, before making their way through the middle classes and the working classes. These days portraits are for everyone. Whether that's a 5ft oil masterpiece or a snapchat selfie.
I love portraits. I'm always drawn to the faces in galleries to try and work out what they're thinking, to catch the light in their eyes. That's why I'm now offering portrait commissions! I do a weekly portrait on my Instagram, but I just want to draw more faces and offer more people the chance to have their likeness captured. My portraits sit somewhere in the middle of the oil painting-selfie spectrum and are, I hope, perfect for their digital context. Simple and easily recognisable but still able to capture something of their subject and ripe to be personalised.
Today I thought I'd share with you three of my favourite portraits of all time, and a little bit of why I love them, as well as some info on how you can get your own.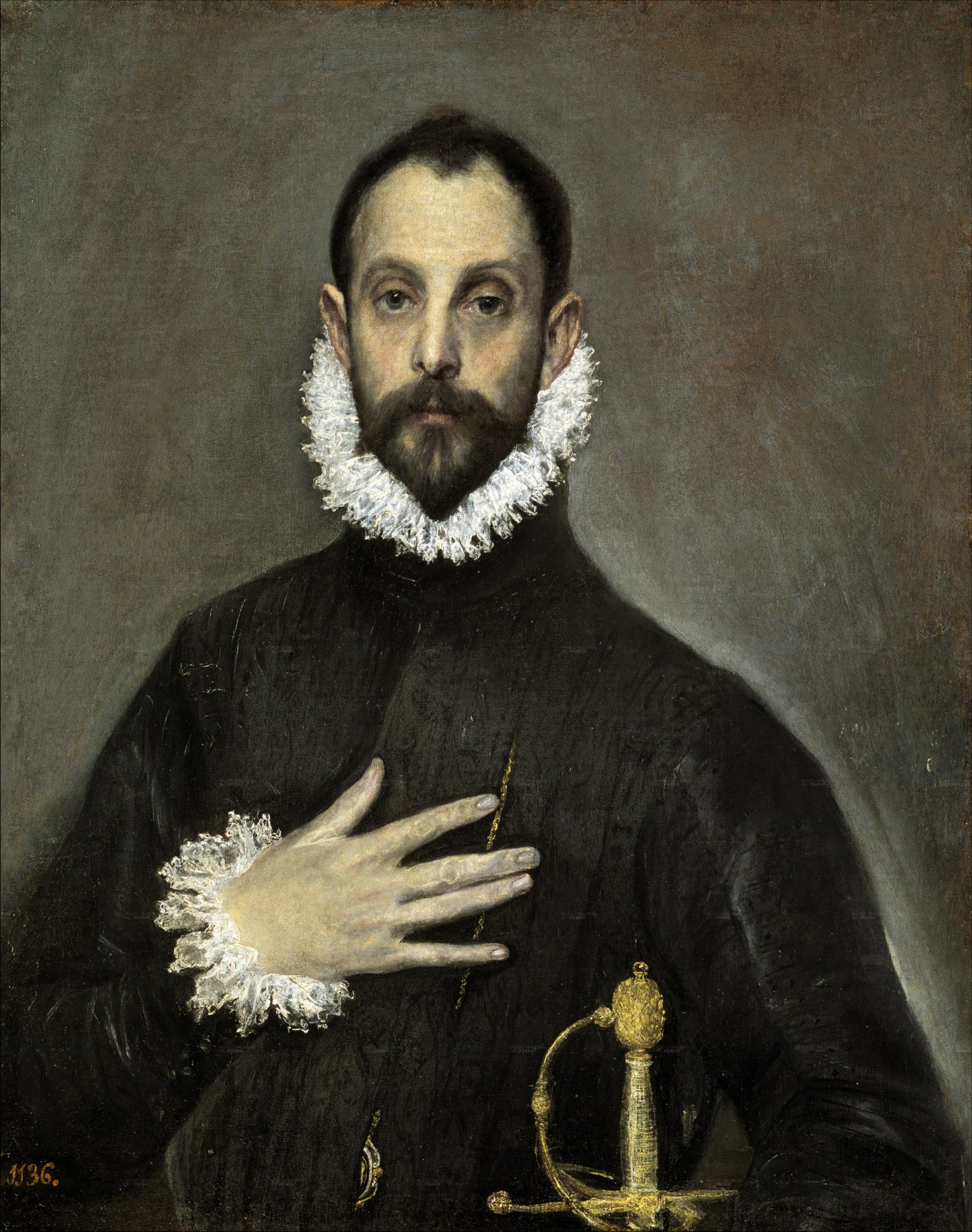 THE NOBLEMAN WITH HIS HAND ON HIS CHEST, EL GRECO
I first saw this portrait in the Museo del Prado in Madrid, and it has stayed with me (in my heart and in postcard form) for the 5 years since. I'm not sure quite what it is that I find so captivating about this image but it stopped me in my tracks in the Prado and it has the same effect still. I'm normally just drawn to faces in portraits, as I think most people are, but I think I could spend as much time staring at his hand as I do any other aspect of the portrait. It's such a quiet and muted painting, but there's a kindness in his eyes and a gentleness in the hand that betrays a softness you wouldn't expect from a Nobleman and the other regal portraits of the time. Perhaps that's why I love it. Also, if you haven't seen El Greco's Portrait of Cardinal Fernando Niño de Guevara I would highly recommend it for the glasses alone.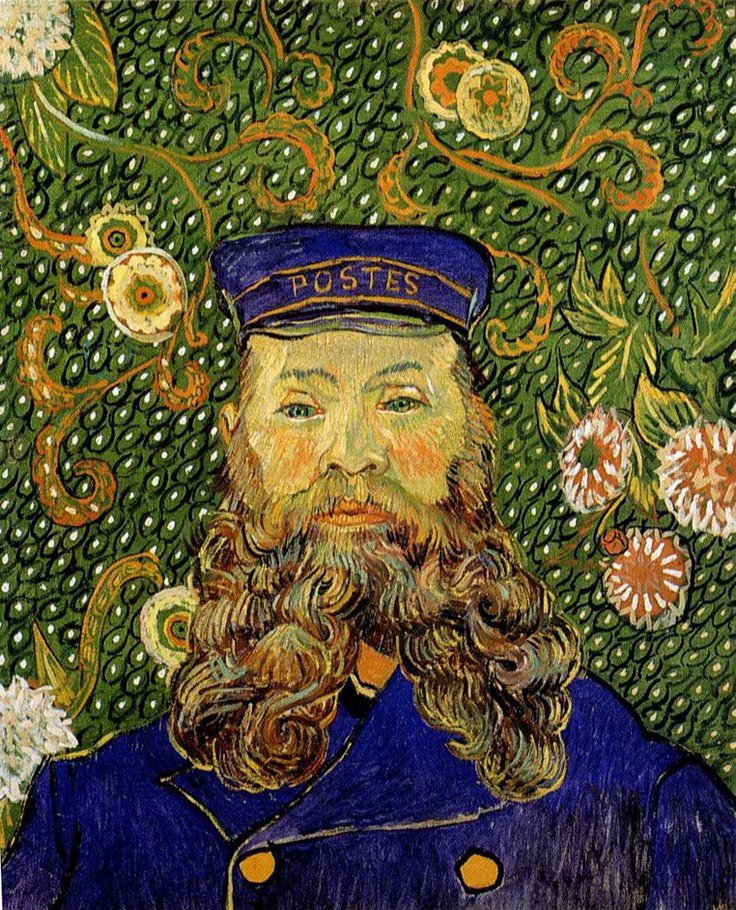 JOSEPH ROULIN, VINCENT VAN GOGH
I never really understood why people loved Van Gogh so much until I saw this painting in person in MOMA in New York. There's just so much tenderness in this painting it can't help but to move you. It's truly  "the modern portrait," a picture that renders character not by the imitation of the sitter's appearance but through the independent, vivid life of colour, that he wrote to his brother Theo about. You can really see their Roulin and Van Gogh's friendship in the composition and the softness of the eyes. I've since seen a number of the other portraits Van Gogh painted of Roulin, but this one remains my favourite, because I love the character of the darker green wallpaper and the way its depth is sits almost at the same level as the portrait, as if Roulin has become a part of the furniture.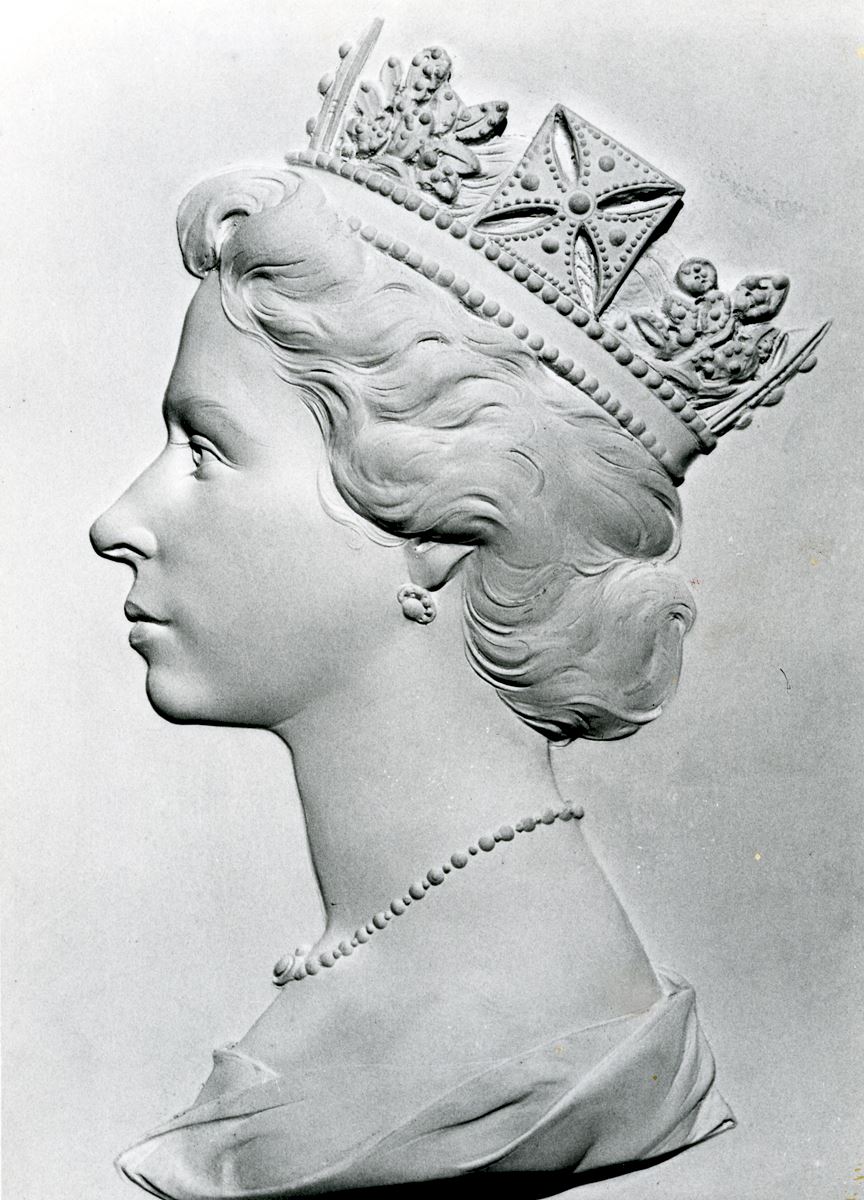 QUEEN ELIZABETH II, ARNOLD MACHIN
Machin's portrait of Queen Elizabeth II is the most reproduced artwork of all time, being printed on stamps over 220 billion times. Despite being in circulation since 1967 and being printed so many times it hasn't aged at all. Perhaps that's why the Queen has said it would take a "real work of quality" in order to replace it. I love the balance of grace and beauty with a real determination and authority. I love how you can see the relief in the plaster sculpture so well, even when printed. I also love that it took Machin about a year to create the portrait, with his first attempt being decried as "unrecognisable". It wasn't until he started working from the photographs taken by John Hedgecoe, as backups in case Machin didn't produce anything, that he made the image we all know so well. As someone who's just starting in portraiture, and often uses reference photos rather than live sitters, I find that really heartening.
If you're a business looking for a set of matching profile images of your team, a blogger in need of a new profile image, an editor who requires a portrait to go with an interview or feature, or someone who just wants a portrait of themselves/their mum/their partner/their best friend/their crush/Ryan Gosling, I've got you covered.
Portrait prices start at £20, but if you've looking for a group or a rolling commission we can definitely chat! Plus if you include the magic code words "Joseph Roulin" when you email me, you'll get a special friends and readers discount of 25% meaning you can have your very own portrait for a real bargain price of £15.
So, if you want your face up there with the Queen's, just drop me a line.