I end up watching a lot of YouTube monthly favourites videos, the consistency of them is kind of soothing, and sometimes I genuinely do stumble across something I want to try. While, I'm not going to be doing monthly favourites – I don't think I could ever buy enough to do that – I do want to share my favourites from the year almost gone with you.
This blog & my new portfolio
I know it's a bit cheesy but this blog and my updated portfolio and store have been a real labour of love over the year, and it would be a real shame if they weren't my favourites after all of the hours I've poured into them. They've offered me so many opportunities. But even if they hadn't I'm so proud of the work that they hold, and the progress they evidence in my making.
Headphones
I've mentioned them before, but I'm mentioning them again now because this is a list of my favourite things this year and I'm not sure anything I've bought has brought me as much joy as my noise cancelling headphones. They have honestly changed my life a little bit. As someone who gets easily overwhelmed they're the perfect way to help me focus, and also to block out the sound of the children next door murdering their piano.
Elizabeth Suzann Trench
I think I might have technically bought this jacket last year, but it only arrived in January so I think it still classes as a new favourite. From about March to October I wore this jacket every single day. It's the perfect between weathers style and it really adds something special to whatever you wear it with. Plus, it has the most epic pockets you've ever seen – it's like having 2 Mary Poppins bags in your coat.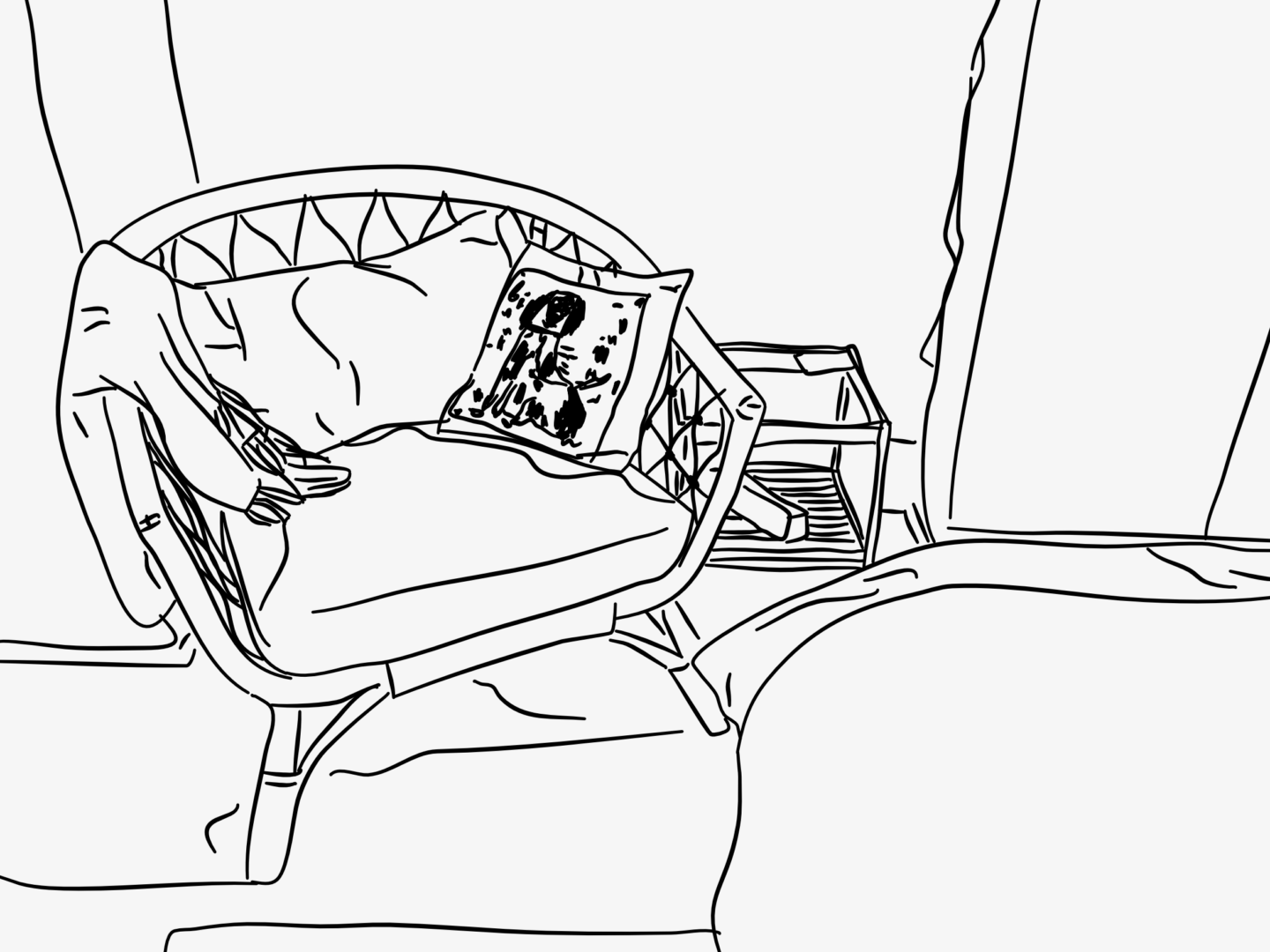 Chair
If you read any of my home design mini-series you'll know that the journey to me finding this armchair was a long and tricky one, but I'm so glad I waited until I found something that was right. It has been such an improvement not to have to sit on the floor to watch TV. Plus, I can imagine taking it with me wherever my home may be.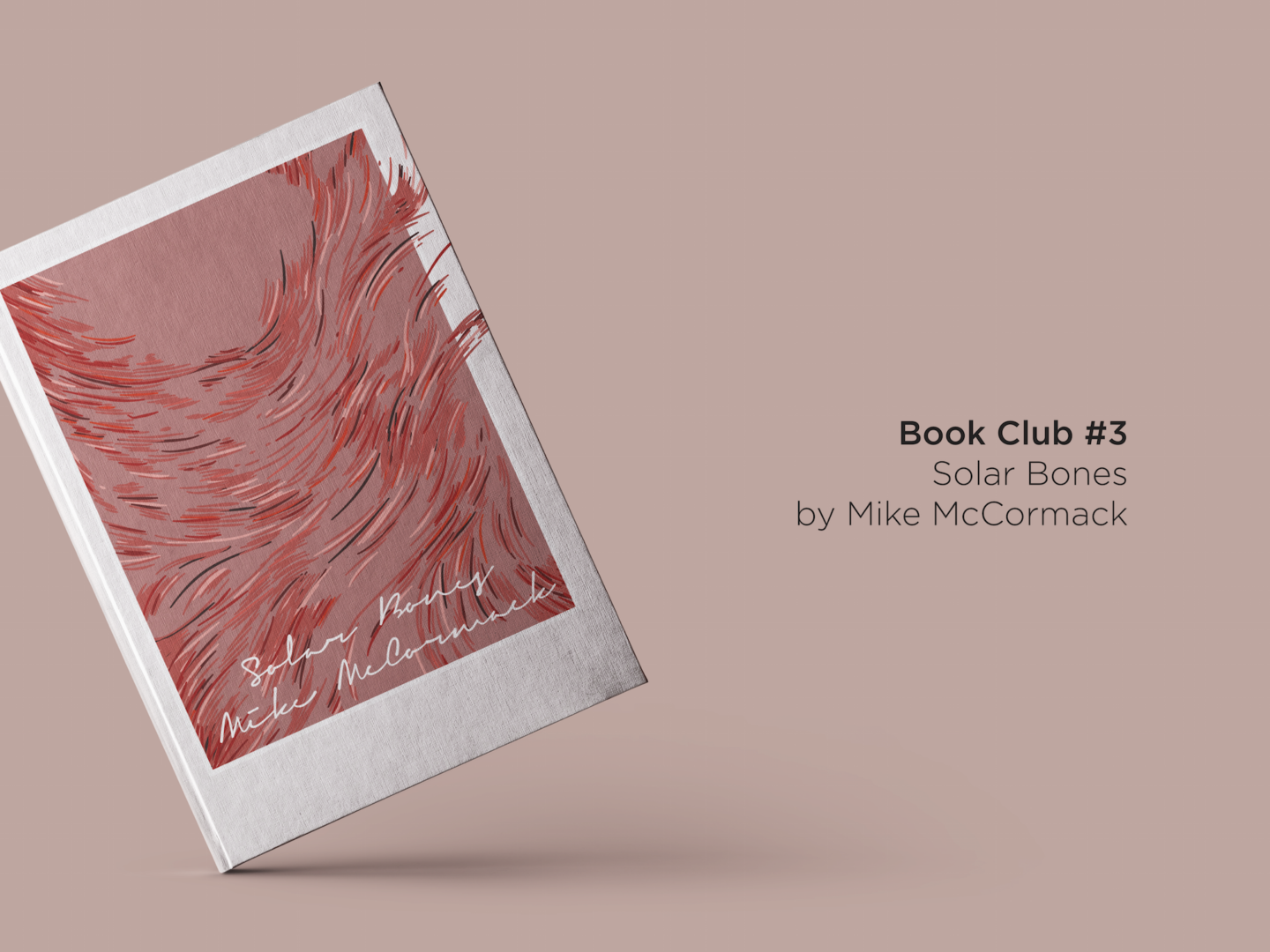 Solar Bones
Mike McCormak's Solar Bones remains my favourite book of the year. It was featured quite early on in my book club – so if you want to find out what it's about head over to my full review. But despite finishing it in February I still think about it from time to time, which for me is the sign that it's going to be a personal classic. It's one I can see myself going back to again next year for a re-read.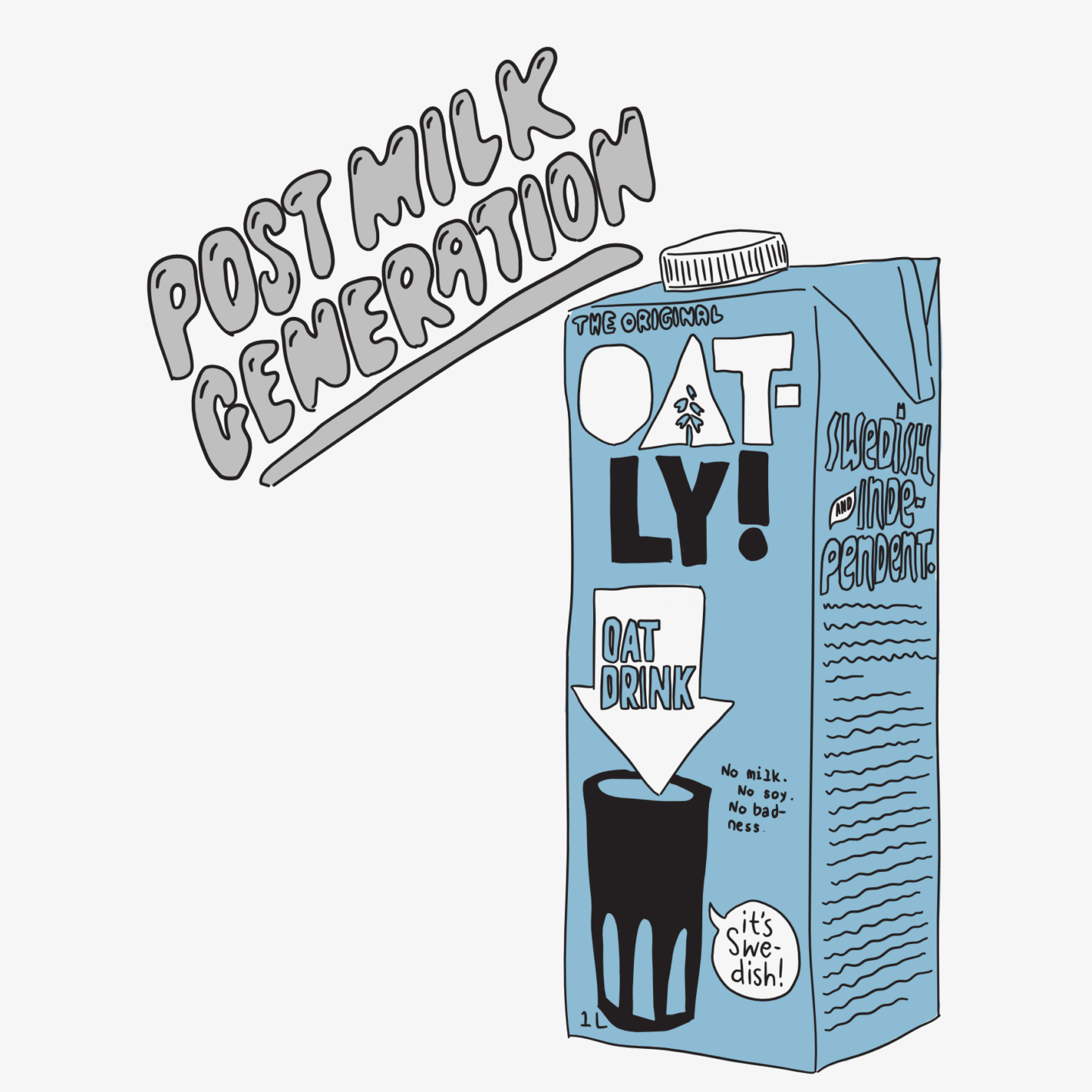 Oatly
This year I realized that dairy doesn't love me quite as much as I love it. So Oatly (and Rude Health's Almond Drink) has been an absolute savior. I think I actually prefer it to cow's milk on my cereal and in my tea now. I do still miss cheese though – if anyone has any good non-dairy/vegan halloumi alternatives please let me know!
Necklace
I'm a big jewellery person, but I'm very picky. I don't own a lot of pieces but the ones I do have to be just right, because I'll probably never take them off. As well as adding to my Datter ring collection, this year I bought a lovely vintage opal pendant. After seeing La La Land (yes, this is another favourite for the year and yes, I can be that easily swayed) I really wanted a pendant, but it took me about 5 months to find one that really suited me. It's a teardrop shaped opal (my grandma used to wear an opal ring I absolutely loved, because it seemed so plain until the colours caught the light) in a roped gold surround, and it makes me feel so fancy.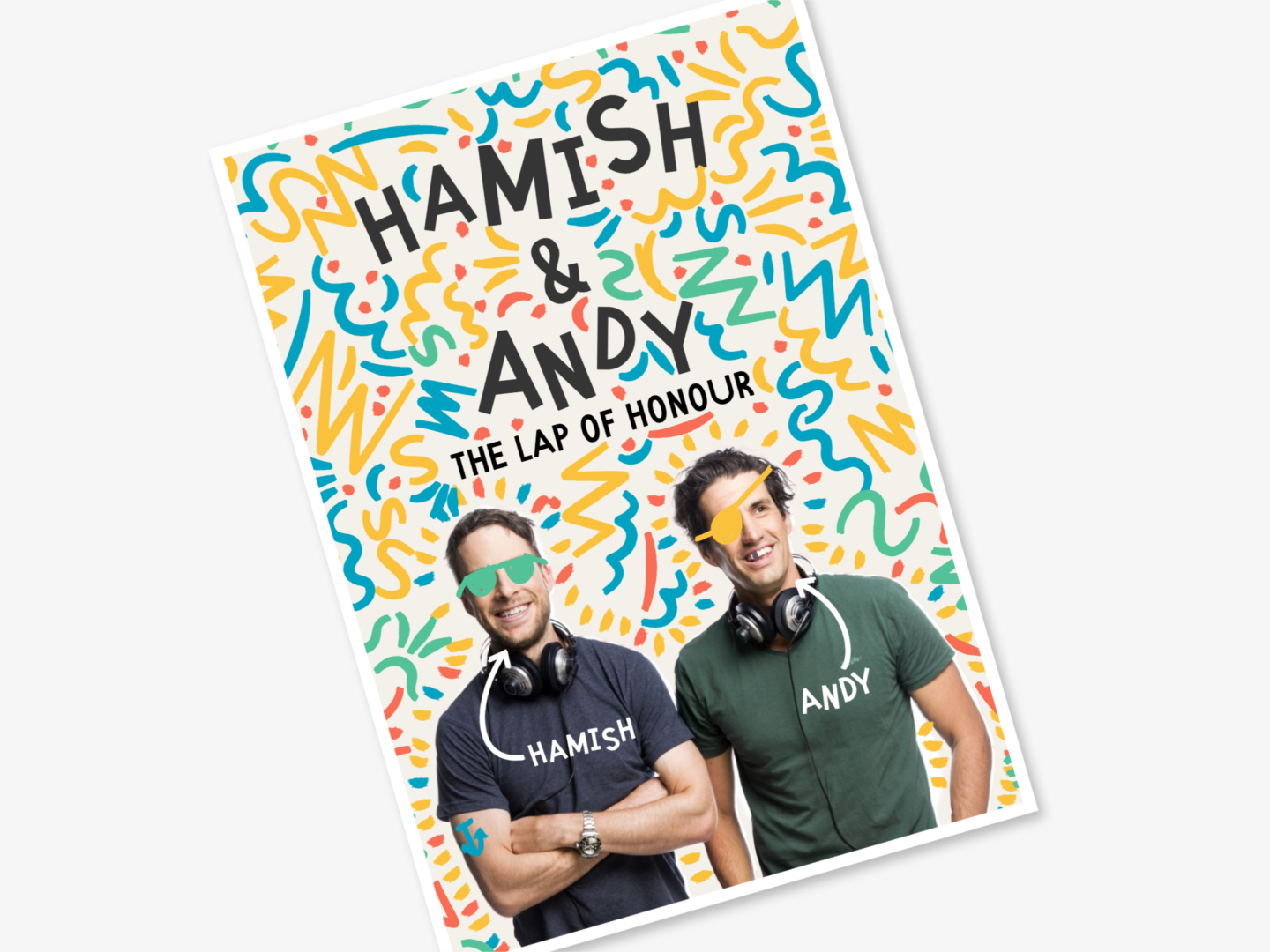 Hamish & Andy
If you've read any of my podcast write ups, you'd know that I love Hamish & Andy. I've spent almost a decade listening to their podcast, and this year marked the end of their radio show (and so the podcast for all intents and purposes). They've been constant companions. I genuinely feel like I know them now, and the number of instant friends I've made when I've mentioned them and got a "oh wow I love them too, I had no idea anyone else in the UK listened" really shows the power of that bond. It was an incredible laughter filled final year. This one's a bittersweet favourite.
Mechanical Pencil
This year I bought my first mechanical pencil and I fell in love. I'm now a complete Rotring convert. I love the consistency of the line. I love never having to bring a sharpener with me. I just generally love this pencil, I love it so much in fact that I now own 3.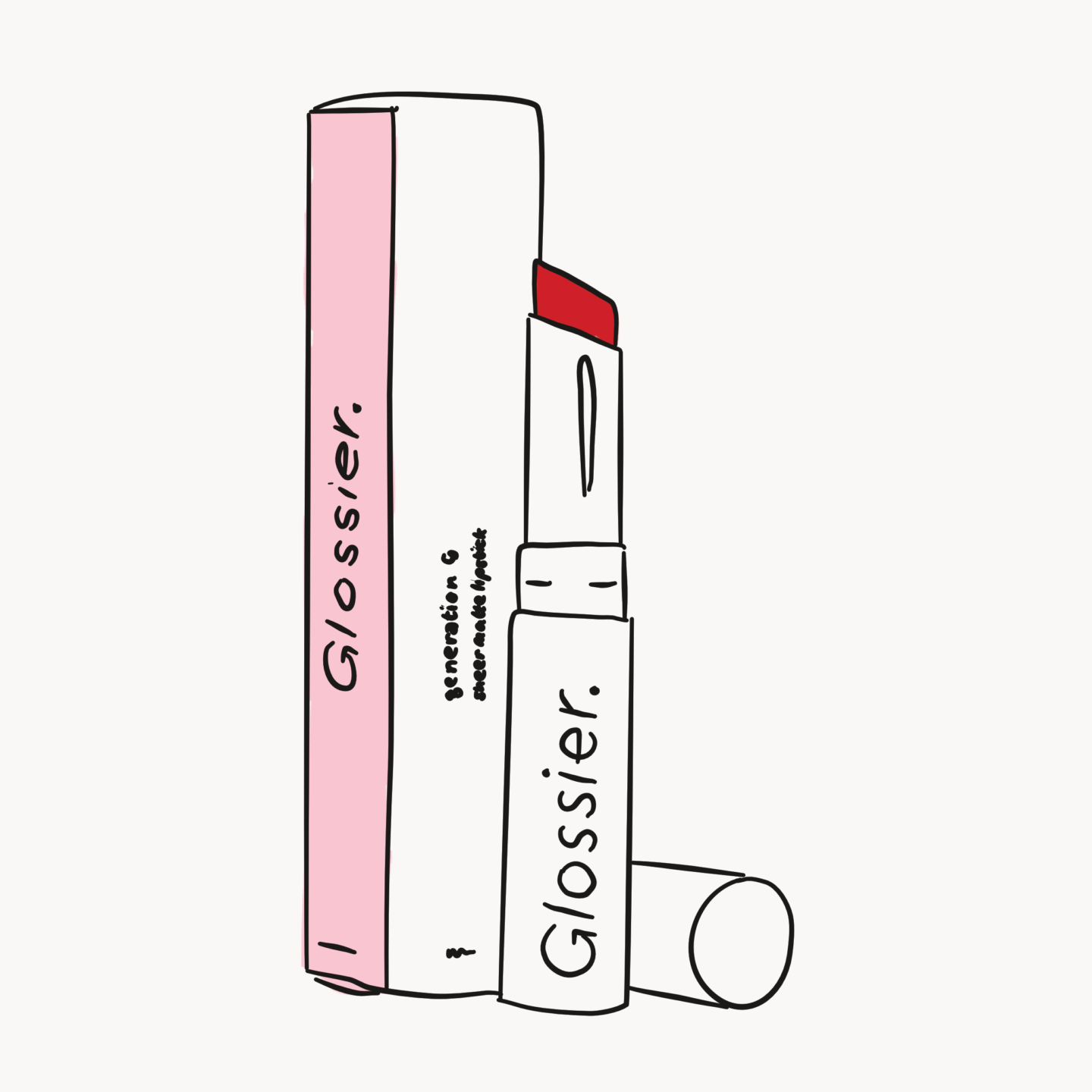 Make up
In general, this year I feel like I've really enjoyed the make-up I've been wearing, whether that has been finding a base that really suits me or finally working out what to do with my eyebrows. But the hero product of the year, and it came in quite late, is the Glossier Generation lipstick in Zip which I have been wearing for any and every festivity I can. I would normally shy away from a bold red colour but this one is so easy to apply and because it's a little bit sheer never feels too dressed up.